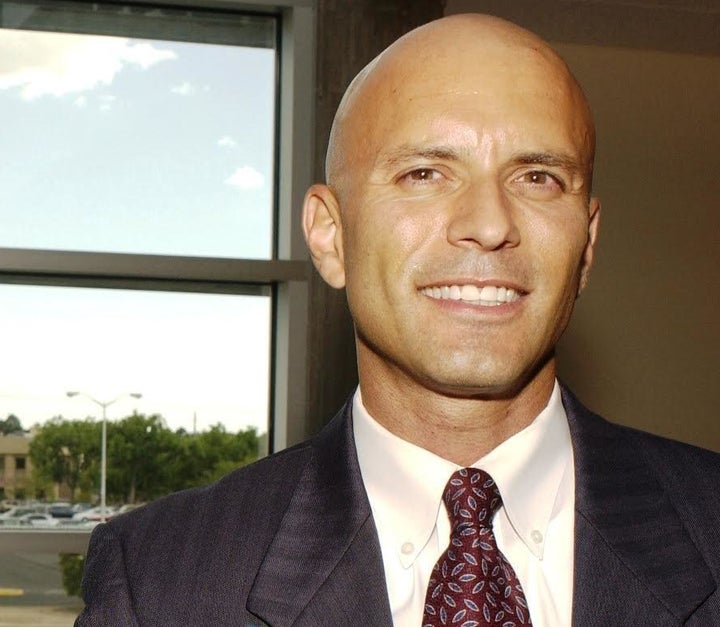 Tim Canova, a progressive law professor taking on Rep. Debbie Wasserman Schultz (D-Fla.), pulled in more than half a million dollars in the first three months of 2016, according to his campaign -- a massive sum for a political newcomer.
Canova raised $557,000, powered by small donations. Nearly 15,300 people donated, for an average contribution of $20. Only six donors gave the maximum amount allowed under law, meaning he still has a significant pool of people to tap into for future donations.
Wasserman Schultz has never faced a serious primary challenger in her congressional career, and as the Democratic National Committee chairwoman, she is a formidable candidate.
Last Monday, Wasserman Schultz scored the official backing of President Barack Obama. It wasn't entirely surprising, given her leadership position in the party. But it still gave her a high-profile boost and one of the most coveted endorsements in the party.
It also prompted her opponents to give Canova an infusion of cash.
In the four days following Obama's endorsement, Canova received nearly $100,000, according to his campaign -- almost a quarter of what he raised in the three-month period, even though they never actually fundraised off the endorsement.
Canova said he read Obama's statement as "pretty boilerplate" and thought it showed that Wasserman Schultz was worried about losing her race.
"It's what you would expect from a favor being called in. Let's see if he does much more in the way of campaigning for her," Canova said, adding that he has been trying to point out to voters key areas where the DNC chair has disagreed with Obama -- such as in her pushback on policies being put forward by the Consumer Financial Protection Bureau.
"We've gotten her attention. She wouldn't have been running to the White House to get that sort of statement if she wasn't worried," he said.
Wasserman Schultz's campaign did not return a request for comment on her first-quarter fundraising haul, but Canova's numbers are higher than what she raised in the previous period.
Canova, who studies big finance with a critical eye, calls Wasserman Schultz the "quintessential corporate machine politician." His campaign -- which doesn't take any corporate or super PAC money -- is drawing on the same anti-corporate momentum fueling the campaign of Sen. Bernie Sanders (I-Vt.).
"Wherever I go, folks are concerned about the lack of job opportunities and rising student debt burdens, and they are frustrated that there are so few real solutions being offered by establishment politicians, including their own representative," he said.
Canova said he had also seen other spikes in donations to his campaign after three other developments: after news broke about Wasserman Schultz's payday lending legislation, when the DNC reversed the ban on federal lobbyist donations and when the Florida Democratic Party said it would deny Canova access to its voter database (it later reversed that decision).
Whoever wins the Democratic nomination on Aug. 30 is expected to make it to Congress, since the district is solidly blue.
Moments From The 2016 Campaign
Popular in the Community