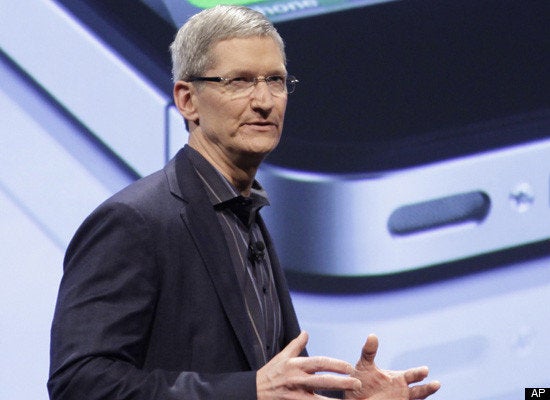 Taking the stage at Apple's quarterly earnings call, during which the company announced record profits and revenue, Cook called Android tablets "bizarre product[s]" and said the devices were of "no concern" to Apple, according to TechCrunch.
Cook also said that currently available versions of Google's operating system make Android tablets little more than "scaled-up smartphone[s]." True, the upcoming Android 3.0 (aka Honeycomb) was engineered specifically for tablets, but Cook pointed out that devices running Honeycomb aren't yet in the hands of consumers.
Taking a swipe at Windows-based tablets, Cook lambasted the devices for their weak batteries and their need for a stylus or peripheral keyboard. "They're big, heavy and expensive," Cook said, according to TechCrunch. "From our point of view, customers aren't interested in that."
Cook's bold statements are backed by the iPad's strong sales figures--at least thus far. In the final months of 2010, Apple shipped 7.33 million iPad units. These numbers are significantly higher than the previous quarter, during which Apple shipped 4.2 million iPads. "Since launching the iPad in April 2010, Apple has sold almost 15 million iPads," writes Mashable.
Read Cook's full statement about Apple's tablet competition (here), then check out a slideshow of non-Apple tablets that debuted at CES 2011. Do you think the iPad will continue its market dominance in 2011, or will other competing devices steal some of Apple's thunder? Share your thoughts in the comments (below).
Related
Popular in the Community