Gather 'round, Apple enthusiasts. It's time for some iTV talk.
Cook at D10 firmly refused to mention explicitly any plans the company might have to manufacture what is already referred to as an "iTV. " He did say, however, that television is "an area of intense interest for [Apple]."
Many believe Apple has already secured or is working to secure partnerships for streaming and syndicated content that would be available on such a device. Other rumors claim a potential Apple television set will feature Siri-like voice control and may even accept touchless gesture input.
Currently, Apple offers a product called the Apple TV, a set-top box that the user connects to a separate television to watch streaming media from sites like YouTube and Netflix, as well as content purchased from iTunes. While the device hasn't enjoyed the success of the MacBook, iPhone or iPad, the Apple TV may provided clues to the company's plans for new products and strategies.
Cook noted for Mossberg and Swisher that customers bought 2.8 million Apple TV devices last year, and that Apple sold nearly as many set top boxes in the early months of 2012. According to Business Insider's Henry Blodget, this puts Apple on track to sell as many as 8 million Apple TV devices before the year is out. Comparing those figures to Apple's sales of iPhones (35.1 million), iPads (11.8 million) and Macs (4 million) during the first three months of 2012 reinforce Steve Jobs' assertion that the Apple TV is merely a "hobby" device, an assertion Jobs made at the 2007 D conference. Nevertheless, Tim Cook stressed on Tuesday night, "[Apple is] not a hobby kind of company."
The question is, why would Apple hold on to a product that would never be the runaway success that some of its larger product lines have become?
Apple seems to have merely dipped its toes into this market and doesn't appear to be shrinking back from the relative chill. Will the company's next move be to take a running leap and pull off the cannonball it seems poised for? Will we see a major shakeup in TV hardware and content distribution? Cook's sort-of answer, per Engadget's D10 live blog:
Here's the way we'd look at that. Not just at this area, but other areas. 'Can we control the key technology? Can we make a significant contribution beyond what others have done in this area? Will this product be one that we want?' That's what we'd ask about any new product category. That's what we ask about products within families that we've already announced.
Anything's possible, Cook teased again and again during the rest of the interview. When pressed more broadly about future products, Cook vowed that Apple will "double down on secrecy" and coyly talked around "incredible" things the company has in store. (Closest at hand is Apple's yearly Worldwide Developers Conference, which kicks off on June 11, when Apple is expected to announce new MacBooks, the next version of iOS, though most likely not the next iPhone or an HDTV.)
Check out All things D's official live blog to read more insights from Tim Cook about Apple's patent wars with rival device makers, its "tumultuous" relationship with Facebook, Steve Jobs' legacy and much, much more.
Before You Go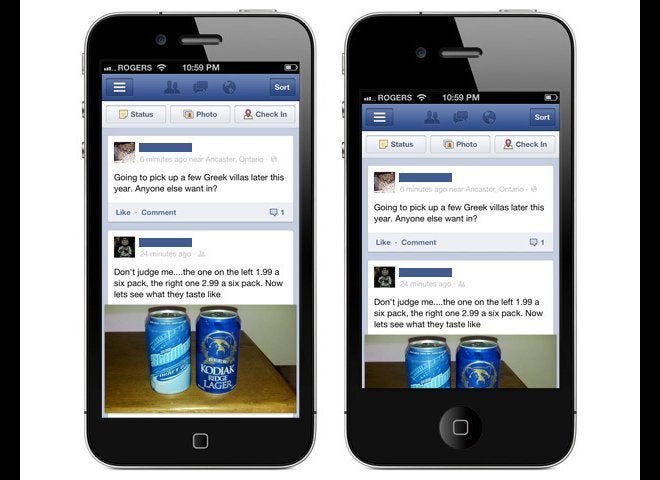 This Week In Apple Rumors: ANOTHER iPhone 5 Mockup
Popular in the Community