 Consider this: The last six times that Cook has put himself out there, Apple's stock declined afterwards. It's a streak that dates back to October 2012, when Cook introduced the iPad mini, and it is a trend that has gone unbroken for about five months now: When Cook appears, AAPL goes down
Here are the six appearances, and the AAPL reaction:
A couple notes on methodology: For appearances that occurred after the market was closed (earnings calls, "Rock Center" showing), we're looking at the stock price on the following day, to see how the markets reacted to what Cook had to say. For December 7 specifically, we've combined two Tim Cook media appearances into one: First, a Bloomberg Businessweek story by Josh Tyrangiel published that morning, and an appearance on Rock Center later than night. Apple's stock did bump after the Businessweek story was published, but then declined following the airing of the Brian Williams spot several hours later. (Perhaps Cook should confine his media appearance to those under the Bloomberg umbrella of brands).
The last time AAPL rose in conjunction with a Tim Cook appearance was in September, when Apple and Cook introduced the iPhone 5 and the stock opened at $666.85 and closed at $669.79. Otherwise, it's been all downhill for the once sky-high AAPL each time Cook has emerged, no matter what he's introduced, promised or offered to shareholders.
Now, granted, these six months have seen Apple's stock price plummet from a high of above $700 to its closing price on Wednesday of $444.57; and viewed through that frame, it is unsurprising that the days on which Cook has spoken have generally coincided with the stock's decline. If investors had been more impressed by Apple's financial results, or products, or the plan that Cook was outlining, the stock might be headed in the other direction.
Will Cook break the ignominious streak with his next appearance, or will it be an unlucky seventh time in the spotlight for the Apple CEO? With no product launches expected this spring, we're thinking Cook's next shot at a combo-breaker will be Apple's second quarter earnings call in April.
Related
Before You Go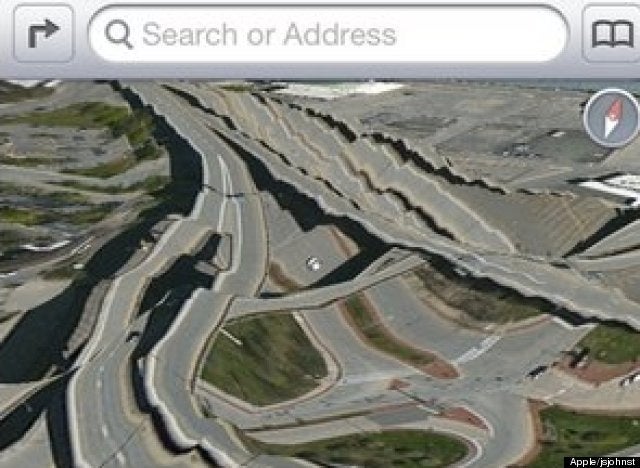 9 Biggest Complaints About The iPhone 5
Popular in the Community