Apple Inc Chief Executive Tim Cook dismissed as "total political crap" the notion that the tech giant was avoiding taxes.
Cook's remarks, made on CBS' 60 Minutes show, come amid a debate in the United States over corporations avoiding taxes through techniques such as so-called inversion deals, where a company redomiciles its tax base to another country.
Apple saves billions of dollars in taxes through subsidiaries in Ireland, where it declares much of its overseas profit.
"Apple pays every tax dollar we owe," Cook told 60 Minutes' Charlie Rose, according to excerpts from the interview released on Friday. Here's the key exchange:
CHARLIE ROSE: How do you feel when you go before Congress and they say you're a tax avoider?

TIM COOK: What I told them, and what I'll tell you and the folks watching tonight, is: We pay more taxes in this country than anyone.

ROSE: Well, they know that. And you should because of how much money you make. But you also have more money overseas than anyone.

COOK: We do, because as I said before, two-thirds of our business is over there.

ROSE: But why don't you bring that home, is the question.

COOK: I'd love to bring it home. But it would cost me 40 percent to bring it home, and I don't think that's a reasonable thing to do. This is a tax code that was made for the industrial age, not the digital age. It's backwards. It's awful for America. It should have been fixed many years ago. It's past time to get it done.
The Senate Permanent Subcommittee on Investigations probed Apple's tax strategies and found that Apple in 2012 alone avoided paying $9 billion in U.S. taxes, using a strategy involving three offshore units with no discernible tax home, or "residence."
The press office of the subcommittee did not immediately return a request for comment on Cook's remarks.
Apple holds $181.1 billion in offshore profits, more than any other U.S. company, and would owe an estimated $59.2 billion in taxes if it tried to bring the money back to the United States, a recent study based on SEC filings showed.
Rebecca Lester, assistant professor of accounting at the Stanford Graduate School of Business, thought Cook's colorful language might reflect frustration about the lack of movement on tax reform in Washington.
"Companies and the government are in a game of chicken, waiting to see which one moves first," she said. But so far, corporations are unwilling to bring overseas money back because of the tax implications and want Washington to act.
"It sounds like Tim Cook is getting even more frustrated," Lester said.
Apple shares closed down 2.7 percent on Friday at $106.03.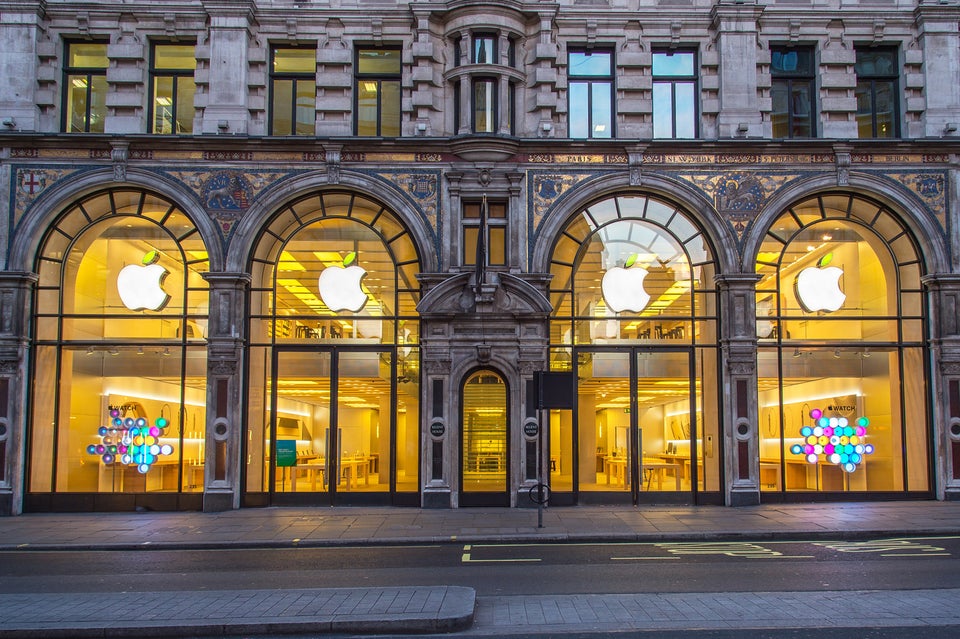 Jaw-Dropping Apple Stores Around The World
Popular in the Community