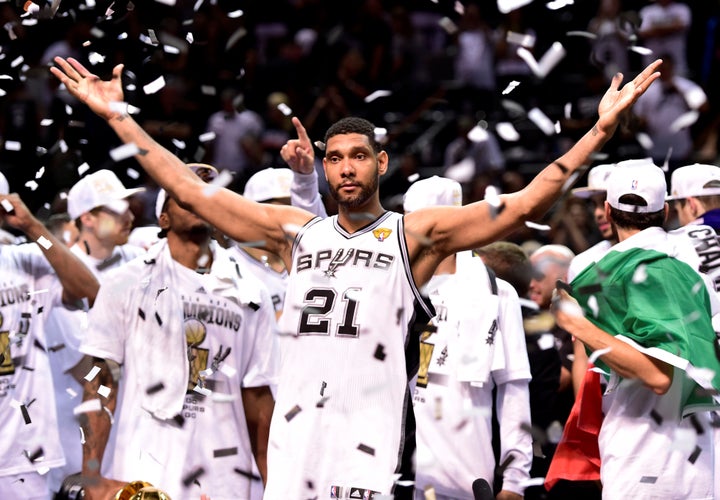 In an impassioned plea on behalf of his "home," the hurricane-battered U.S. Virgin Islands, former NBA star Tim Duncan has urged fans and others to not "forget" about the people who are suffering there ― and to act quickly and generously to extend a much-needed helping hand.
In a heartfelt article published Saturday in The Players' Tribune, Duncan, who was born and raised in St. Croix, the largest of the U.S. Virgin Islands, described how his "old friends" and other islanders were suffering in the aftermath of the deadly storm.
"I've been thinking a lot about my old neighborhood in St. Croix, where I recently took my kids," Duncan wrote for the site that features articles by current and former professional athletes. "I showed them where I used to play with my friends when I was their age. I showed them my high school. Now I'm asking myself, What will still be there after the storms?"
The former San Antonio Spurs center said he was "immediately" donating $250,000 to Hurricane Irma relief efforts in the U.S. Virgin Islands and pledged to match contributions that total up to $1 million. As of Sunday morning, that amount had almost been reached for his relief fund.
"I'm not normally one to speak directly in the media, or write stuff publicly. So I'm a little out of my comfort zone here," the famously media-shy athlete wrote in the article. "But here I am, talking right to you, asking you for a favor. I promise I wouldn't be asking if it didn't matter so much."
In his post, Duncan described how he had weathered a hurricane — Hugo — on St. Croix when he was a teenager. He spoke of the terror he felt, huddled in a small bathroom with his mother and sister as his dad acted as lookout in the hallway, watching a crack in the ceiling grow larger and larger as the storm intensified.
Duncan recalled the terrible aftermath of Hugo and the long process of rebuilding, and how vital but challenging it was to get "immediate and sustained help" from the outside.
"Islands like ours tend to get forgotten after storms. We're remote, which makes it hard to deliver supplies quickly, cheaply and adequately," he wrote.
Duncan vowed to personally spearhead efforts to transport supplies to the Virgin Islands ― and to do so with haste.
"Every dollar donated will go directly to relief efforts on the ground. Starting as soon as the weather permits, I'll be chartering an airplane full of supplies from San Antonio to St. Croix," he wrote.
"Right now you — we — can really, really make a difference," Duncan added.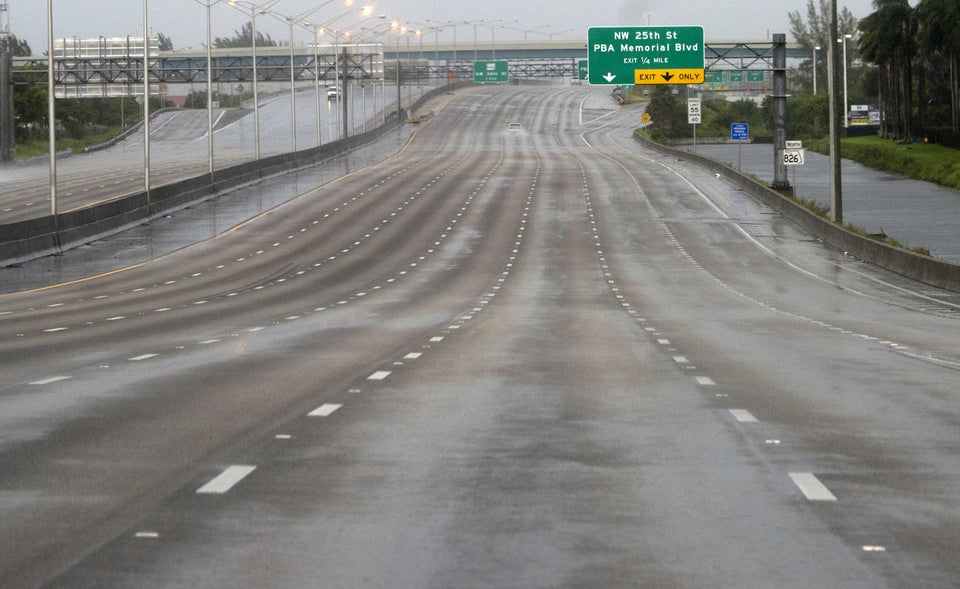 Florida Prepares for Arrival of Hurricane Irma