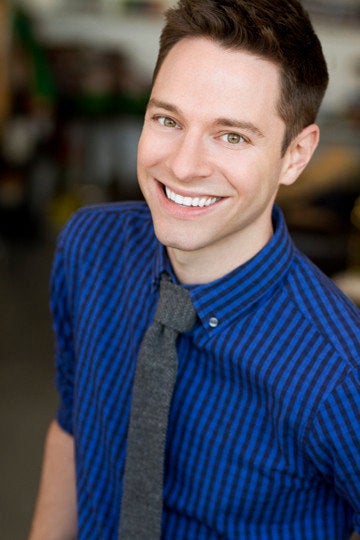 Tim Federle danced in five Broadway musicals over the course of a decade, so it's a bit of a surprise when he says it was his behind-the-scenes stint as an associate choreographer for the young cast of "Billy Elliot" in 2010 that finally prompted his jazz hands to reach for a pen instead of a barre.
"I became very, very inspired by those kids and their determination at such a young age to do something that would've freaked me out, which is to get up in front of 1,400 people every night and put their soul on the line by dancing a solo," Federle, who starred in "Gypsy," "Chitty Chitty Bang Bang," and "The Little Mermaid," recalls of the "Elliot" hopefuls. "I always used to freak out at my own auditions and freeze up."

That experience, paired with Federle's own lifetime of auditioning, inspired Better Nate Than Ever, which is the literary equivalent of "A Chorus Line" for the tween set. The plot centers on Nate Foster, a 13-year-old musical theater devotee who runs away from his Pennsylvania home to audition for "E.T.: The Musical" in New York. Upon his arrival in Big Apple, Nate meets the colorful denizens of Manhattan's theater world -- from child prodigies to rigid casting directors and ultra-conniving stage mothers -- but he never looks back on his dreams of Broadway glory.
Check out Tim Federle's 10 Nate inspirations in the slideshow below, then scroll down to keep reading: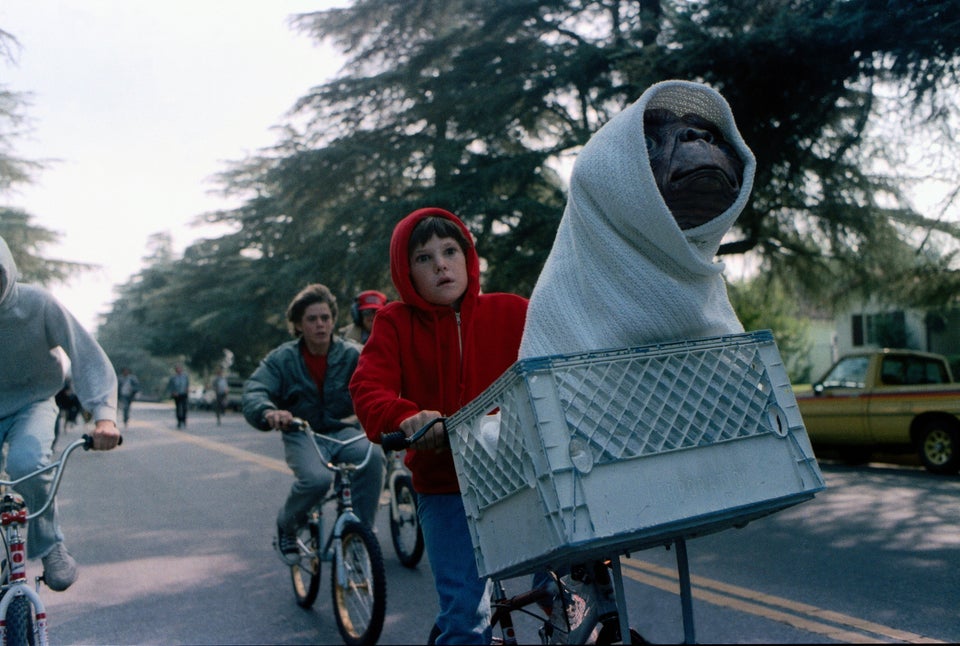 Tim Federle's 'Nate' Inspirations
Despite its hero's whimsical journey, Federle's literary debut has a more realistic core than "Pitch Perfect," with twice the heart of a weekly "Glee" episode. To be fair, Nate's New York mishaps would be entertaining enough in their own right, but Federle adds depth and texture by exploring his pudgy protagonist's checkered family relationships and encounters with bullying. Theatrical authenticity is present in no short supply throughout the book, too; Nate substitutes the titles of Broadway flops like "Carrie" and "Dance of the Vampires" for curse words in chats with his gal pal Libby, while his Aunt Heidi (a character, Federle reveals, who was partly inspired by his "Little Mermaid" co-star Heidi Blickenstaff) serves as his eventual Auntie Mame.
Though Federle shares his passion for theater and a mid-Atlantic upbringing with his teen protagonist, he said Better Nate Than Ever is altogether more of an aspirational than autobiographical work. "When I first set out to write the book, I was thinking about a story geared toward the type of kid that I was," he said. "I wasn't just obsessed with theater -- I also felt like an alien in my hometown and among my own family." Hence, he wanted to give Nate "the strength, the fortitude and the gut instincts" he didn't have in his younger years, as well as an ability to "receive torment from bullies without really taking it on or feeling that guilty about it."
Another point which Federle said was intentional is Nate's reluctance to establish his burgeoning interest in boys, though the character describes himself as "a freshman at the College of Sexuality and I have undecided my major" and marvels at the sight of an aspiring actor's form-fitting jeans and two men kissing in the doorway of a gay bar.
"I wanted to capture that period when you've not fully arrived at a 'gay' identity, and I'm hoping certain kids who are starting to feel those feelings find my book," Federle, who lives in Manhattan with his boyfriend, notes. Though Nate's eventual coming out seems inevitable, the author said the character's sexuality "is going to be as incidental as the city he lives in. I wanted to tell kids [who are struggling with same-sex attraction] that there's going to be a route that doesn't have to be desperate, sad, guilty or shameful. Your sexuality can be just another part of your day."
Federle is tight-lipped on details of Five, Six, Seven, Nate, the sequel to Better Nate Than Ever that will pick up right where the cliffhanger ending of the first book leaves off. Five, Six, Seven, Nate is slated for a January 2014 release, but it isn't the only writing project in Federle's cauldron at present. Tommy Can't Stop, his first picture book, was snapped up by Disney/Hyperion, and Tequila Mockingbird: Cocktails With A Literary Twist is set to hit bookstores in April.
Hopefully those works will expand on the enchanting style Federle has established with Better Nate Than Ever, which is very much Judy Blume as seen through a Stephen Sondheim lens -- with a dash of Lewis Carroll whimsy. As long as Federle wants to tell stories, a new generation of Broadway-loving theater fans has a voice in young adult literature.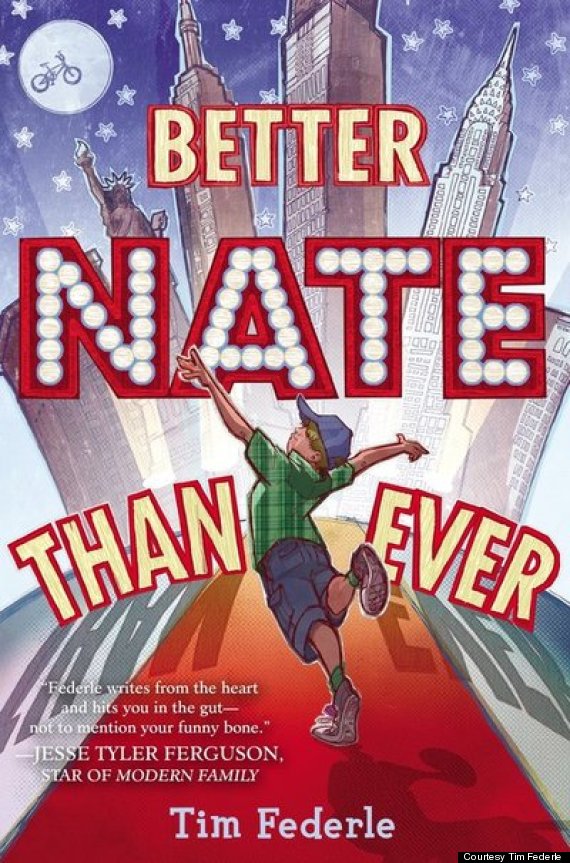 Popular in the Community