HuffPost got an advance listen to the Nate Expectations audiobook, due out Tuesday and narrated by the author, via these exclusive snippets. In the first clip, above, Federle describes a tense backstage moment between Nate and his Broadway co-star, Jordan.
The books follow their teen protagonist as he comes of age amid the bright lights of New York's theater world. The series doesn't shy away from Nate's burgeoning sexuality, too, and by Nate Expectations, the character confidently identifies as gay. (His Broadway gig, however, takes an unexpected detour.)
While the Nate books are aimed at middle-grade readers, Federle has amassed a sizable adult audience along the way, with "Hamilton" composer and star Lin-Manuel Miranda being a self-professed fan. With that in mind, Federle says he'd like Nate Expectations to serve as a "reminder, for older readers, that things do get better," while offering "confidence, for younger readers, that things do get better."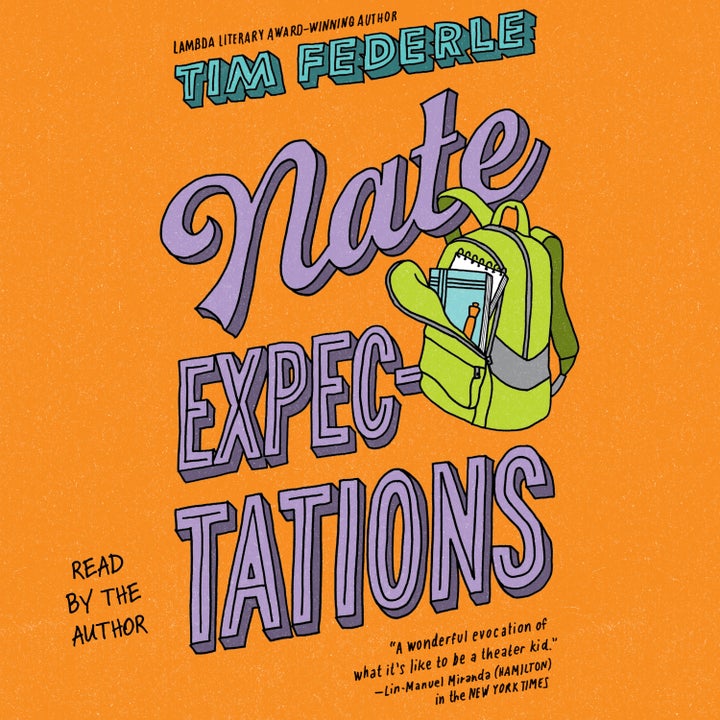 Those literary pursuits have led Federle back to show business, too ― only now, he's on the creative side. He co-wrote the screenplay for 2017's "Ferdinand," which received a Golden Globe nomination for Best Animated Feature, and has written the script for a second family film, "Foster," due out in 2021. Currently, he's working on a forthcoming TV series reboot of Disney's "High School Musical" franchise as both a writer and executive producer.
As Federle's Hollywood career gains momentum, he still recognizes the Nate trilogy's significance to readers of all ages who may be struggling with self-assurance. That's one of many reasons, he said, Nate's story will always have a special place in his heart.
"If I'd read characters like [Nate] when I was a kid myself, it would have saved me a lot of grief," he told HuffPost in January. "And self-doubt."
Nate Expectations is out Sept. 18.