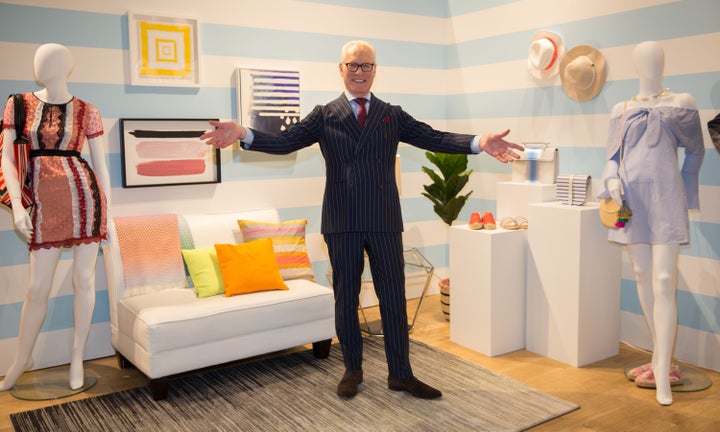 For the fashion-obsessed, Tim Gunn is instantly recognizable. Still, he is surprised that people know who he is when they stop him on the street. 
Not so surprising? What he's most often asked when fans approach him. 
"Generally people want validation for how they are presenting themselves," he said during a chat at the Command x Gilt Pop Up Shop in New York City. "They'll ask me, 'what do you think about what I'm wearing?' And what are you going to say to that?"
Gunn said he typically tries to turn the conversation back on them briefly. "I want to be able to get on with things," he told us. That is, unless the look is particularly bad. 
"If something is egregiously bad, I borrow a line from 'I Love Lucy,'" he said. "It's the episode called ′Lucy Tells The Truth,' and it's the following: 'Well, if this is the outfit you wanted, you sure have a good one!'" 
The teacher, television personality and author is known for his candor when it comes to matters of fashion and the industry. In a scathing op-ed for The Washington Post that he wrote in 2016, he called out designers for their mistreatment of women who don't fall into a sample size — "Most women!" he lamented to HuffPost.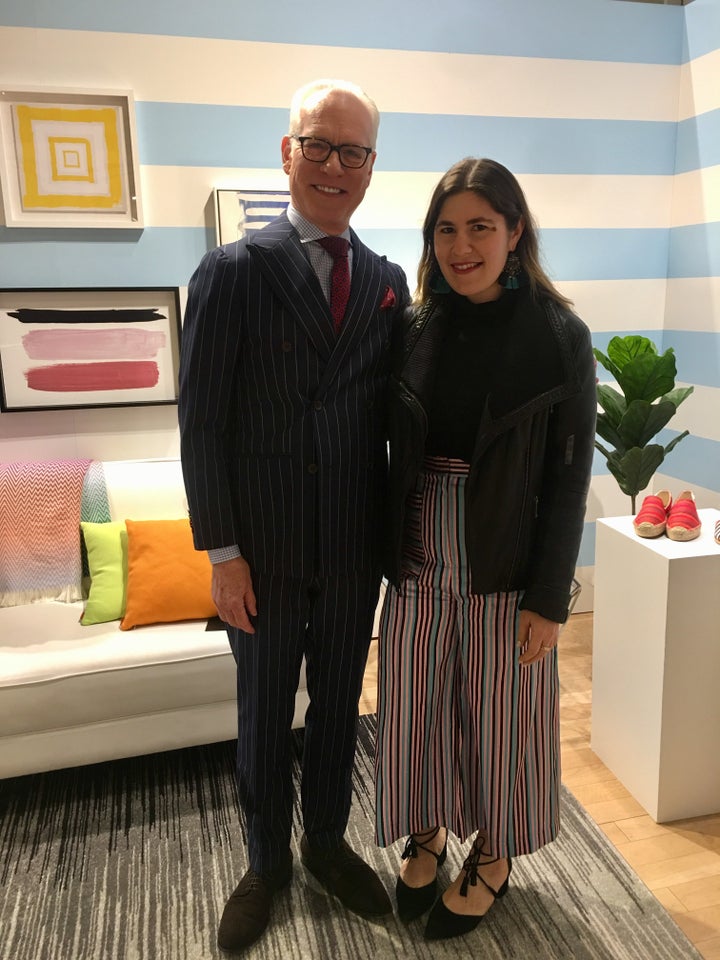 Despite actions taken by some (albeit still a small pool) of designers, Gunn agrees that we're still not in a place of true inclusion. Though Gunn said he can't imagine when the fashion industry will achieve full inclusion of all types of bodies, he believes one day it will, and suggested one tactic that would certainly hasten the process.
"You know what I would do? If I were a retailer, I would say to fashion designer X who is on my floor, 'You can't stay here unless you design for this woman, too,'" he said. "I wonder what would happen."
That kind of forward thinking has followed Gunn throughout his career. When he became chair of the fashion department at Parsons  and began overhauling its curriculum to match the changing industry, he was met with a "revolution" and "petition for being fired." Thanks to a supportive dean and a "trust in throwing the dice that you have to have to be able to move any agenda forward," he plowed through, leaving a legacy behind when he left the position in 2007. In 2017, Parsons was ranked second in the global fashion school ratings, news website Business of Fashion's yearly assessment of fashion programs around the world.
If I were a retailer, I would say to fashion designer X who is on my floor, 'You can't stay here unless you design for this woman, too.' I wonder what would happen.
Perhaps it's that forward thinking that elevates most everything he touches, including the homeware staple Command — the company behind those sticky removable wall hooks. Though it's not necessarily associated with high style itself, Gunn is currently working with the brand as a style expert, and sees the role as a natural fit for someone with a background in fashion. 
"I just see the decision making being similar," he said. "I'm always talking about the semiotics of clothes. The clothes we wear send a message about how the world perceives us, and the same is true about how we live. Or at least it should be. Someone walks into your home, and they're making some assumptions about you. So what do you want those assumptions to be?"
We know what we want his assumptions about us to be, and they have to do exclusively with avoiding anything related to "I Love Lucy." 
REAL LIFE. REAL NEWS. REAL VOICES.
Help us tell more of the stories that matter from voices that too often remain unheard.
BEFORE YOU GO