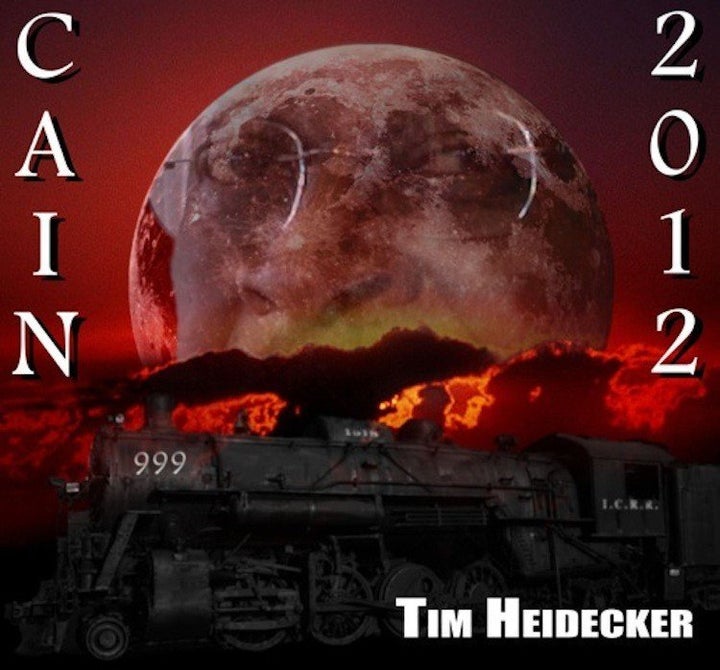 Talk about an endorsement!
As you can see from his tweet, Cain's disapproval doesn't appear to be stopping Heidecker from releasing the album, which will consist of four previously released songs plus five new songs he's been "feverishly working on" to complete it, as he told The Huffington Post.
The album will be released on iTunes and available for digital download, with all the money will go to the Violence Intervention Program, a charity that helps victims of family violence and sexual assault.
"We [Tim and Eric] have worked with this charity before. They're good people," Heidecker wrote in an email. "If you ask why I'm doing this, I don't know if I have a great answer except that it seems about as absurd as everything I've seen come from [Cain's] campaign so far."
When asked what specifically inspired him to write the first jingle, Heidecker cited not only the bizarre ad, but Cain's name as well.
"The smoking commercial got compared to our stuff and I took it as a challenge to create something weirder, stupider," Heidecker wrote. "But I think the biggest opportunity Cain offers is the several other words that rhyme with Cain."
Watch videos for two of Heidecker's Cain songs below, and keep your ear out for the full album online in the next week or two.
Related
Popular in the Community