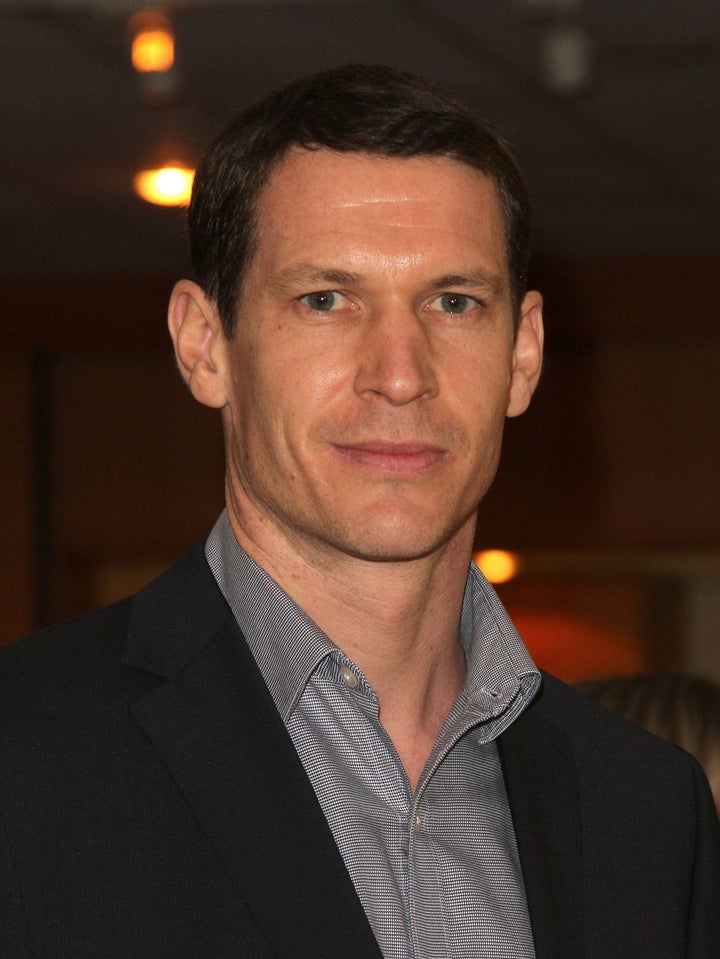 This morning I printed out all the emails Tim Hetherington sent to me over the last few weeks. They were short but thoughtful. I smiled every time my Gmail chimed, every time his name popped up in my inbox.
Tim died Wednesday in Misrata, Libya, while covering Gaddafi's attack on rebel forces, one of the great photographers silenced forever. It's hard to imagine that his name will never appear in my inbox again.
I met Tim at the Columbia Journalism School, at a screening of Restrepo, the Afghan war documentary he co-directed with Sebastian Junger. After the screening, Tim and I talked about covering the military. I had been doing it for four years, Tim for a lifetime. I sensed in him a kindred spirit. In his work, he said, he wanted to push beyond documenting the day's news and into something more significant, like telling people's stories. He did that for children caught in Liberia's civil war, refugees in Darfur, and besieged soldiers in Afghanistan.
Two weeks later Tim sent me an email. "I just read your Nation piece and thought it was an excellent piece of reporting on an important subject," he wrote, referring to my series on Personality Disorder, the phony pre-existing condition the military is using to discharge wounded soldiers and deny them benefits. "There were a couple of guys from the platoon we were with that I think were also discharged on PD issues after getting back to the U.S. Anyhow — just wanted to say thanks for the piece."
Those words meant a lot to me.
In this new media landscape, where anyone can publish a web zine or set up their own YouTube channel with just a few clicks, there are more journalists than ever. But there are still real reporters and bathrobe bloggers, who go nowhere and do nothing and can offer nothing more than their own opinion. Tim was the ultimate real reporter. He knew because he went and he did, in Restrepo risking his life to tell our soldiers' stories.
The film, which was nominated this year for the Academy Award for Best Documentary, follows Tim and Sebastian's year in the Hindu Kush mountains, holed up in a ramshackle outpost with the 503rd Infantry's Second Platoon, which drew fire from insurgents for months on end. As bullets whiz past his camera, the bravery of the Second Platoon snaps into focus, along with Tim's courage for staying there to capture an unvarnished view of the war few outside the military had seen.
When Tim returned to the states, he became a vocal supporter of IAVA, the Iraq and Afghanistan veterans' group. And without hesitation he granted me permission to use his photos of soldiers in my columns. He wanted to do an interview with me too, to expand on his photographs. But I had already completed an interview with Sebastian, Restrepo's co-director, so I turned him down. Wednesday, after hearing the news, I thought back to that decision and shook my head. I couldn't help but wonder: what was it he wanted to say to me? Now I'll never know.
After Charles Ferguson's financial scandal film Inside Job beat out Tim's for Best Documentary, I sent him an email, a quick condolence of sorts. "Thanks Joshua," he wrote back. "While we didn't get to take home the little gold man, going down the red carpet with those soldiers was one of the highlights of my life so far, and a real finale to an incredible journey. And although this particular journey may be over, the film lives on."
Related
Popular in the Community