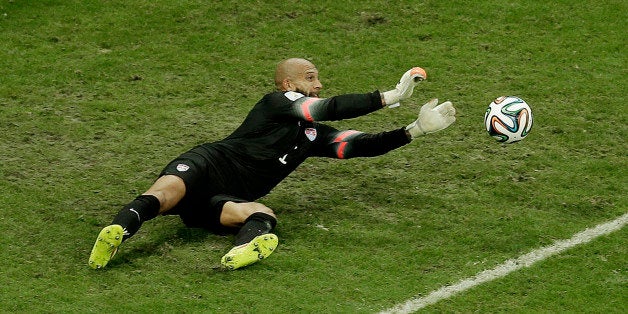 Tuesday's World Cup match ended in a heartbreaking loss for the U.S. Men's team, but they had at least one accomplishment to brag about.
Goalkeeper Tim Howard made 16 saves, the most on record in a World Cup match.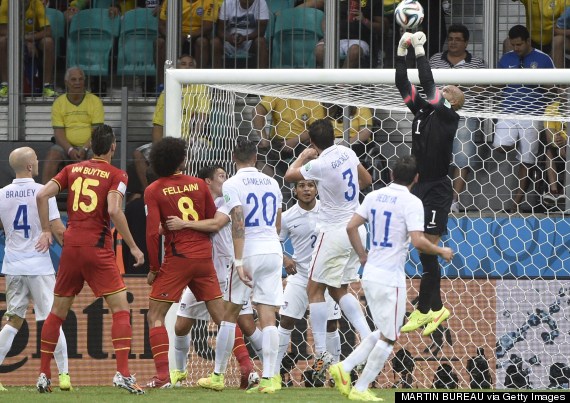 Belgium managed to sneak in two goals in the 120-minute game to beat the U.S. 2-1, but Howard's performance didn't go unnoticed.
As one ESPN announcer put it, "he does not deserve to be on the losing side."
The New Jersey native quickly became a fan favorite, for his remarkable skills as a goalie and for his signature beard.
Moments after the game ended, he told ESPN, "I will never forget this night."
Here's all of his saves in one video, courtesy of Deadspin.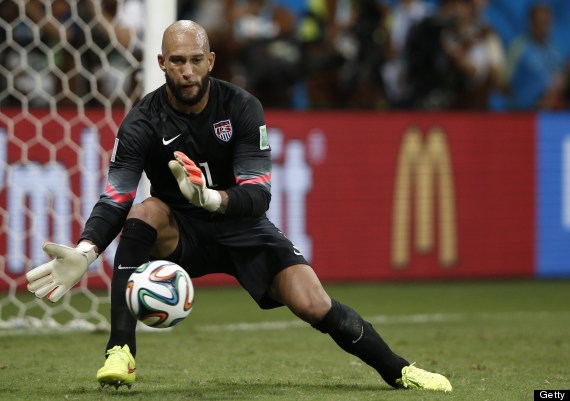 Related
Popular in the Community