A Kansas Republican congressman's proposed constitutional amendment to ban same-sex marriage has home state Democrats eager to attack, while state Republicans are keeping their distance.
Rep. Tim Huelskamp announced Wednesday he would propose an amendment to the U.S. Constitution to ban same-sex marriage in response to U.S. Supreme Court rulings striking down a federal ban on benefits for gay married couples and upholding California's gay marriage law. The idea, which would align federal law with 37 states that have banned gay marriage, including Kansas, has failed to garner support in Congress.
Even in Kansas, where Huelskamp has made a name for himself defending conservative causes, The Huffington Post found he's not gaining supporters for his proposed constitutional amendment. Democrats in particular were quick to attack.
"It is a complete and utter waste of time. It is a waste of taxpayer dollars. It clearly demonstrates that he has nothing better to do," Kansas Democratic Party spokesman Dakota Loomis said. "He is holding on to this divisive and hateful legislation when he should be focusd on bringing jobs back to the First District. This will not help the farmers."
Republicans in Huelskamp's rural district took pains to distance themselves.
State Rep. J.R. Claeys (R-Salina) stressed that a gay marriage ban is not a "legislative priority of mine" and said he doesn't see a chance for Huelskamp's amendment ever passing. Asked if he believes Huelskamp should have made the proposal, Claeys answered: "I am not sure how to diplomatically sidestep this question."
Saline County Commission Chairman Randy Duncan, who also chairs the GOP in Huelskamp's district, said he hadn't heard about the amendment and suggested that Claeys would be better prepared to answer questions.
"I was in county commission meetings all day yesterday and I wasn't following the state and national news," Duncan said.
State Rep. Reid Petty (R-Liberal) said he would continue to vote to uphold Kansas' same-sex marriage ban. But he said he didn't want to comment on Huelskamp's proposal, since it was a federal matter and he is a state legislator.
Huelskamp's spokesperson did not return a request for comment. Huelskamp told HuffPost on Wednesday that while polls show the majority of Americans support federal recognition of same-sex marriage, he would continue to press his case.
"A majority of Americans don't like President Obama as president, but he's still the president," Huelskamp said. "What did not happen is what the court and then the folks pushing for [DOMA repeal] hoped would happen: that it would end the debate. The debate is not over."
Huelskamp's may nevertheless be supported by conservative voters. The Kansas Republican Party has been increasingly dominated by conservatives, who largely swept the 2012 primaries for the state legislature.
One Kansas Democrat said he believes Huelskamp's amendment will hurt the state's reputation.
"I make no assumptions about how Kansans feel about LGBT rights," Topeka Councilman Chad Manspeaker (D) said. "In 2005, a constitutional amendment passed with 70 percent of the vote. Huelskamp is symbolic of that mentality, but that was eight years ago. Times are changing. Huelskamp is becoming a national joke. Kansas needs less national jokes and more leadership."
Before You Go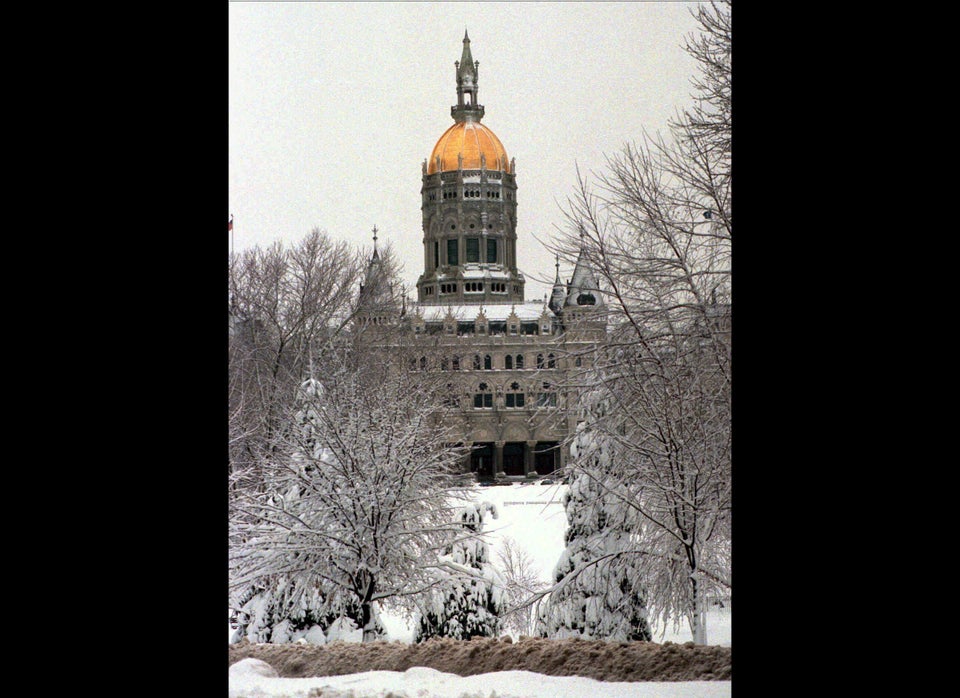 Gay Marriage In The United States
Popular in the Community