WASHINGTON -- The Supreme Court ruling Wednesday that the federal Defense of Marriage Act is unconstitutional isn't stopping Rep. Tim Huelskamp (R-Kansas) from trying to block same-sex marriages through another route: by amending the U.S. Constitution.
Huelskamp said he plans to introduce the Federal Marriage Amendment later this week, a measure that would define marriage as between one man and one woman. DOMA did the same thing, but was a federal law, not a constitutional amendment. As such, the Federal Marriage Act is more far-reaching but also a tougher climb. It requires the support of two-thirds of the House and Senate, and ratification by three-fourths of the states, or 38 states.
"This would trump the Supreme Court," Huelskamp told The Huffington Post.
Huelskamp said his bill has no cosponsors yet, but said its language will be almost identical to past Federal Marriage Amendments introduced in Congress. The last time Congress voted on the proposed constitutional amendment was in July 2006, when it failed 236-187. It needed 290 votes to pass. House Speaker John Boehner (R-Ohio), House Majority Leader Eric Cantor (R-Va.) and Rep. Paul Ryan (R-Wis.) were among those who voted for the amendment at the time.
Support for same-sex marriage among Americans has grown steadily over the past year. A Gallup poll from May 2013 found that 53 percent of Americans say federal law should recognize gay marriages. Just ahead of Wednesday's Supreme Court ruling, CNN/ORC released a new poll that put support at 55 percent.
Asked why he thinks lawmakers would embrace his amendment to ban gay marriage when such a move doesn't reflect what most Americans support, Huelskamp said majority opinions aren't always the best measure.
"A majority of Americans don't like President Obama as president, but he's still the president," Huelskamp said. "What did not happen is what the court and then the folks pushing for [DOMA repeal] hoped would happen: that it would end the debate. The debate is not over."
Huelskamp said he took heart that the court didn't go as far as it could have. On DOMA, he said, the court ruled that it's up to the states, not the federal government, to pass same-sex marriage laws. On Prop 8, he continued, the court may have allowed gay marriages to proceed in California, but it didn't use that ruling to alter other state laws banning same-sex marriage.
"It's very tortured legal logic," Huelskamp said of the rulings. "Today, 37 states still have traditional marriage amendments and laws. Those are not overruled, which is the good side of this."
He added: "It's not over."
Before You Go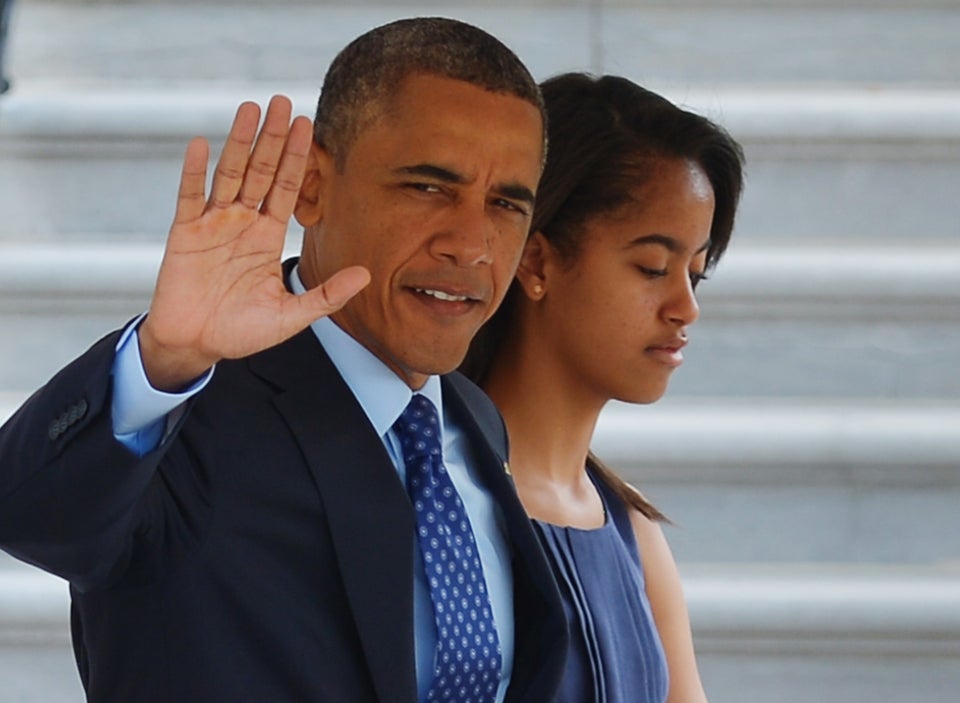 Politicians React To Prop 8 And Defense Of Marriage Decisions
Popular in the Community