WASHINGTON -- As promised, Rep. Tim Huelskamp (R-Kan.) introduced legislation late Friday to amend the U.S. Constitution to ban gay marriage.
The bill already has 28 Republican cosponsors, none of whom are particularly surprising. But it remains to be seen whether House Republican leaders will throw any support behind it, particularly now that the Supreme Court has struck down the Defense of Marriage Act.
House Speaker John Boehner (R-Ohio) and House Majority Leader Eric Cantor (R-Va.) previously cosponsored a similar Federal Marriage Amendment that failed to advance in July 2006. That vote was the last time Congress has voted on such a proposal. Requests for comment from Boehner's and Cantor's offices were not returned.
Some other notable Republicans who voted for the 2006 constitutional amendment aren't currently cosponsoring Huelskamp's bill. Among them are House Republican Conference Chairwoman Cathy McMorris Rodgers (Wash.) and Rep. Paul Ryan (Wis.). A McMorris Rodgers spokeswoman told HuffPost she was unclear on where the congresswoman stands on Huelskamp's bill. "At this time, I'm not sure if she plans to cosponsor the legislation," she said. A request for comment from Ryan's office was not returned.
Huelskamp's bill has no chance of becoming law, but it gives lawmakers strongly opposed to same-sex marriage a chance to make their views known. Its cosponsors include Republican Reps. Joe Barton (Texas), Jim Bridenstine (Okla.), Mo Brooks (Ala.), Paul Broun (Ga.), Jeff Duncan (S.C.), John Fleming (La.), Trent Franks (Ariz.), Louie Gohmert (Texas), Ralph Hall (Texas), Andy Harris (Md.), Randy Hultgren (Ill.), Sam Johnson (Texas), Walter Jones (N.C.), Jim Jordan (Ohio), James Lankford (Okla.), Mark Meadows (N.C.), Randy Neugebauer (Texas), Steven Palazzo (Miss.), Stevan Pearce (N.M.), Robert Pittenger (N.C.), Joe Pitts (Pa.), David Schweikert (Ariz.), Bill Shuster (Pa.), Chris Smith (N.J.), Steve Stockman (Texas), Tim Walberg (Mich.), Lynn Westmoreland (Ga.) and Frank Wolf (Va.)
The bill is just two sentences long:
Marriage in the United States shall consist only of the union of a man and a woman. Neither this Constitution, nor the constitution of any State, shall be construed to require that marriage or the legal incidents thereof be conferred upon any union other than the union of a man and a woman.
"A majority of Americans don't like President Obama as president, but he's still the president," Huelskamp said.
Coincidentally, back in Huelskamp's state, a city councilman from the hometown of the virulently anti-gay Westboro Baptist Church filed legislation Monday aimed at launching an educational campaign on LGBT rights and promoting gay rights statewide.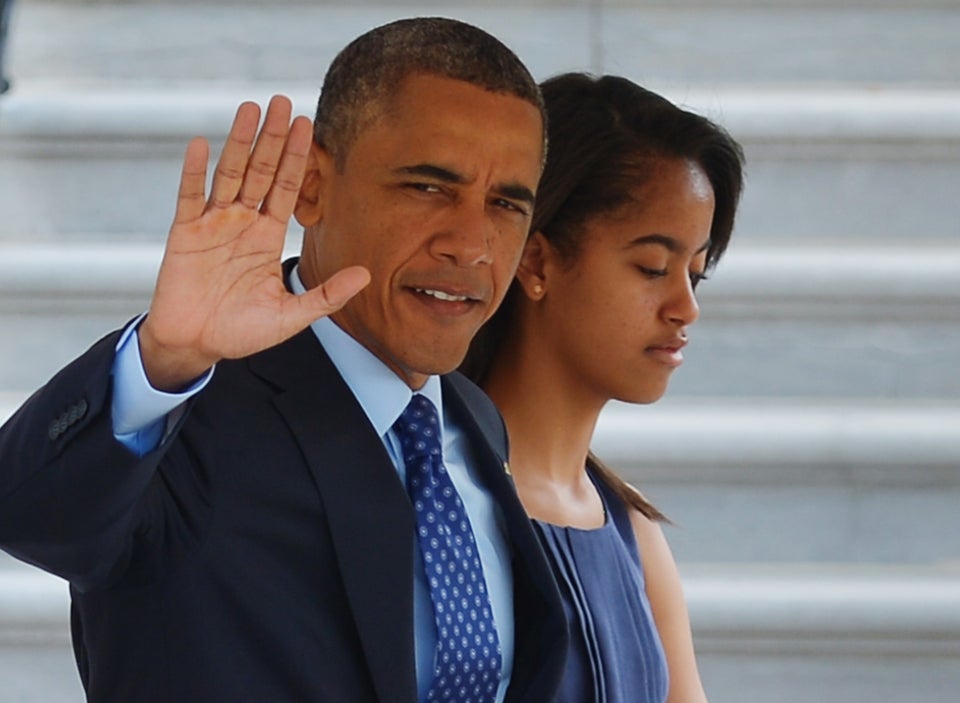 Politicians React To Prop 8 And Defense Of Marriage Decisions
Popular in the Community