WASHINGTON -- Rep. Tim Huelskamp (R-Kan.) said Monday he believes the uninsured rate in his state has increased since implementation of the 2010 health care reform law.
"It's hard to get accurate numbers on anything," Huelskamp told his constituents at a town hall in Salina, Kan., according to video posted by Eagle Community Television. "But the numbers we see today is that -- as I understand them -- we believe there are more people uninsured today in Kansas than there were before the president's health care plan went into effect. And I thought the goal was to bring more people into insurance."
Elected to Congress in 2010 as part of the tea party wave, Huelskamp has been a staunch opponent of the Affordable Care Act, repeatedly calling for its repeal and telling Newsmax last fall that his constituents were supportive of conservatives' decision to shut down the government as they attempted to defund the health care law.
But, with the law in effect since January, the national uninsured rate has decreased from a record high of 18 percent during the third quarter of 2013 to 15.6 percent, according to a Gallup poll released Wednesday. The survey found Kansas' uninsured rate was 12.5 percent as of January, which is a marginal decrease since 2012.
A report published in December by the Kansas Health Institute found the state's uninsured rate declined from 13.2 percent to 12.6 percent between 2009 and 2012. Scott Brunner, a senior analyst at the nonprofit organization, told The Huffington Post on Wednesday that "it will be next year before we even get much of a read on the first year of implementation." That's when the U.S. Census Bureau should release more data.
Still, Brunner cast doubt on Huelskamp's claim that Kansas' uninsured population has grown since the health care law was implemented. "I'm trying to think of how you would even get to that. I don't think the data would support that," said Brunner, who led the state's Medicaid program a decade ago.
Huelskamp's office did not return multiple requests for comment on where he got his numbers.
Kansas declined federal funding to create a state-based health insurance exchange under the law and is participating in the federal marketplace. As such, the Kansas Insurance Department receives enrollment statistics from Washington. "We're a federal exchange," Bob Hanson, the agency's communications director, said on Thursday. "We don't know numbers."
The Gallup survey found that states that set up their own exchanges and expanded access to Medicaid have seen greater declines in their uninsured populations than those, such as Kansas, that did neither.
But Kansas' uninsured rate is "certainly lower" than it was in 2009, Brunner said.
Though the health care law remains unpopular nationally and suffered a poor initial rollout under the leadership of Kathleen Sebelius -- who was once the Democratic governor of Kansas -- at least 8 million Americans have signed up for health insurance plans through the federal exchange, President Barack Obama said Thursday.
Before You Go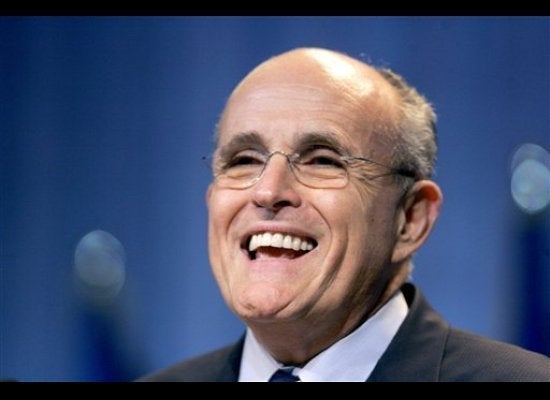 Out-Of-Touch Politicians
Popular in the Community