But Rep. Tim Huelskamp (R-Kansas) is amped up about attempt number 42. He and other Tea Party lawmakers in the House are pushing GOP leaders to tie a vote to defund the Affordable Care Act to a must-pass, temporary spending bill aimed at keeping the government funded past Oct. 1, when current funding runs out. The effort has been a serious headache for GOP leaders, who want to appease their Tea Party flank but don't want to risk a government shutdown.
Huelskamp was excited this week as he talked to reporters about the latest strategy for killing Obamacare.
"None of the other votes were on must-pass bills. They were on individual bills," he told The Huffington Post, comparing the House's past attempts to sink Obamacare to baseball. "We've had 42 different swings at the bat. Forty-two different exhibition games. But we've never actually had a regular season."
Huelskamp told HuffPost things will be different this time because the legislative vehicle being used gives repeal proponents more leverage.
"We haven't had it on the C.R. yet," he said, referring to the temporary spending measure, known as a continuing resolution. "We have 85 who say they want a vote on this."
House Republican leaders have the rest of the month to come up with some way to keep their party together without bringing the government to a screeching halt. Either way, Senate Democratic leaders said Thursday the only thing they'll allow through their chamber is a clean bill to keep the government running. No Obamacare provisions.
"They know we will not repeal Obamacare. We have the high ground," said Sen. Charles Schumer (D-N.Y.), chairman of the Senate Democratic Policy and Communications Center.
"If we say to them, 'We dare you, shut down the government unless you repeal Obamacare, we dare you, risk the full faith and credit of the United States until we end Obamacare,' they will lose," he said. "That's the dilemma."
Asked what the next step will be if the Senate refuses to budge on its demand for a clean spending bill, Huelskamp said he didn't have a specific plan yet.
"We've got plenty of time," he said. "We've got three weeks."
Before You Go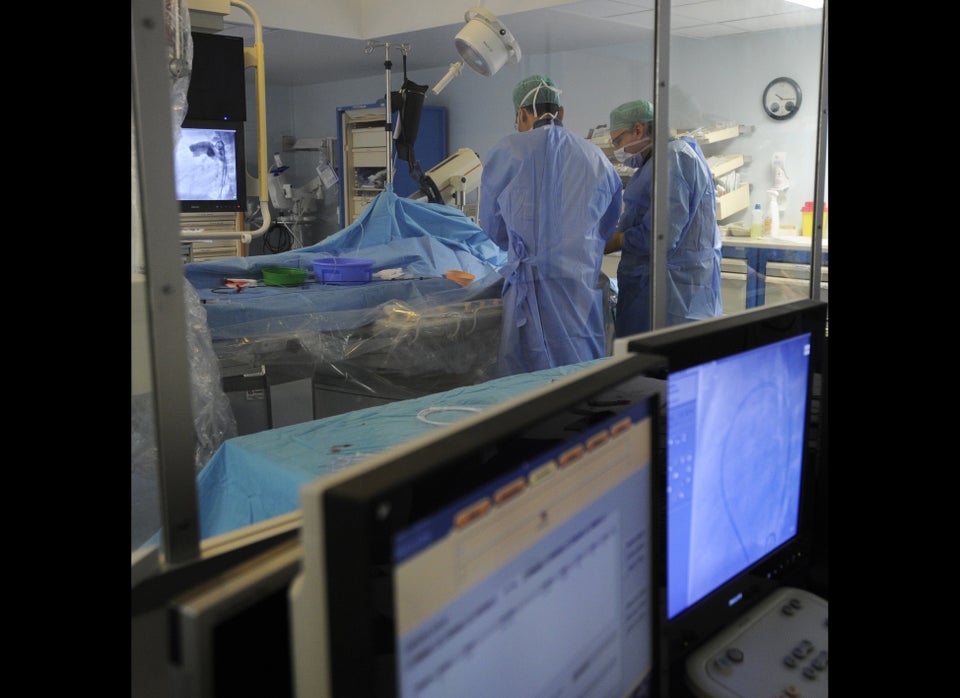 Lies And Distortions Of The Health Care Debate
Popular in the Community