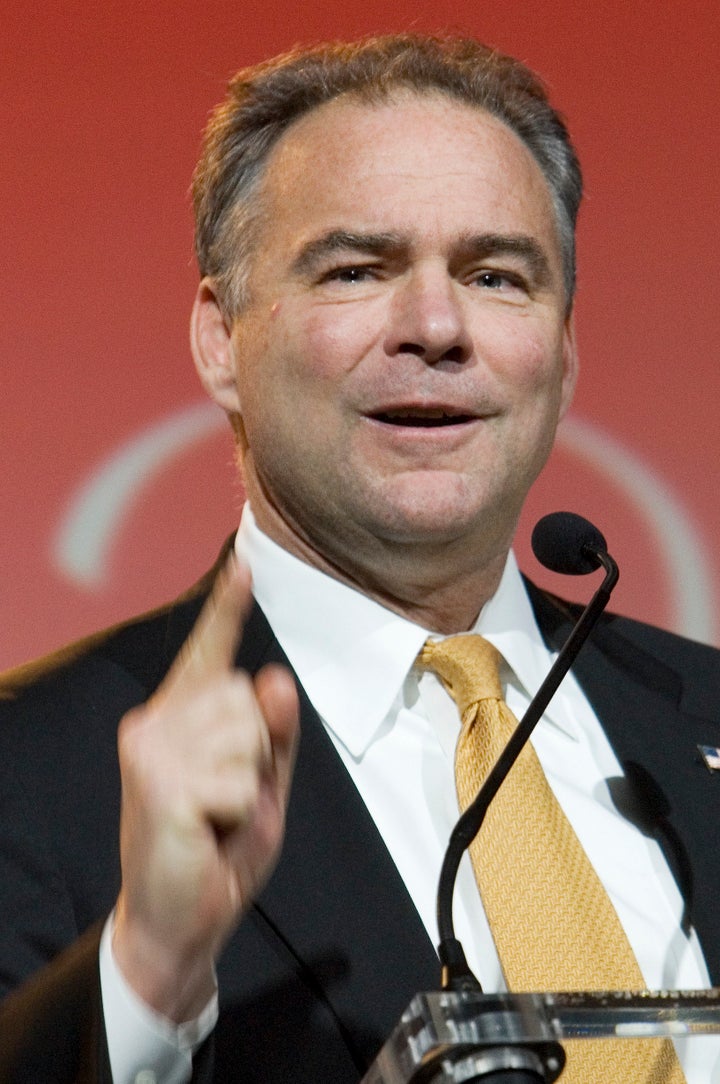 WASHINGTON -- Democratic National Committee Chairman Tim Kaine announced on Tuesday that he is throwing his hat in the ring to replace retiring U.S. Senator Jim Webb (D-Va.).
In a video announcement on his new campaign website, Kaine pitched himself as the prototype of a fiscally conscious Democrat -- a politician who, as governor of Virginia, led the state "through the toughest economy in 70 years," cut "billions of dollars from the state budget," and "tightened our belt and made government more efficient."
Kaine decided to run for Senate, he added, because of his belief that "Virginia has answers to help strengthen our nation." There was no mention of his service as DNC Chair in the video, an omission that Republican critics were quick to spotlight.
"Over the last several years, Tim Kaine has been the most vocal cheerleader in Washington for the reckless fiscal policies and massive expansion of government that have been the hallmark of the Obama Administration," National Republican Senatorial Committee Communications Director Brian Walsh said in a statement response to Kaine's announcement. "And now Tim Kaine is staking his election hopes on this costly partisan agenda that has failed to create new jobs while driving our national debt past $14 trillion."
By entering the race, Kaine pleases the many Democrats who wanted him to take on likely Republican nominee and former Sen. George Allen -- a match-up that seems destined to be one of the closest watched races on the Senate docket in 2012.
Advisers close to Kaine, however, insist that he did not choose to run because of party pressure. While President Obama did call Kaine to discuss the race, one confidant said that "there was not pressure from the White House."
"He talked with the president, but he spoke with a lot of people," the confidant said. "The president said, 'do what you think is best for you in Virginia'… This wasn't a decision [Kaine] thought he would have to make. Like a lot of folks, he expected Webb to run. But when the opportunity arose, he spent a good amount of time figuring out whether this is the way he wanted to serve the people of Virginia."
After taking roughly a month and a half to ponder a Senate candidacy, Kaine will now begin campaigning in haste. On Wednesday, he is expected to be in Richmond, Virginia for a "long-standing engagement," after which he will deliver a speech on economic policy at the University of Richmond. Then, the confidant said, "he hits the ground running and builds up an infrastructure."
Kaine's decision to run for Senate does create a void at the chairman's post at the DNC. Former Ohio Governor Ted Strickland is rumored to be a top choice for Kaine's successor, but a DNC official did not immediately return a request for comment as to how the replacement process would proceed.

Popular in the Community