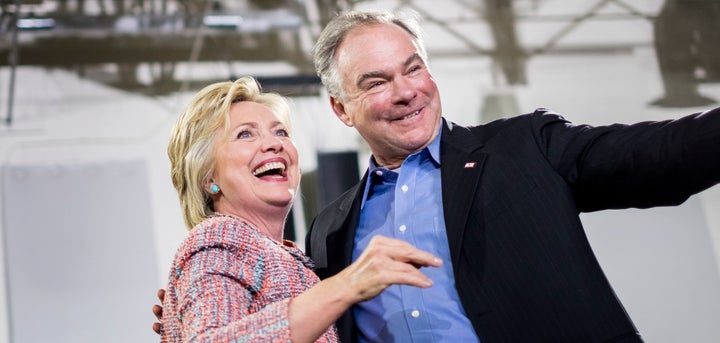 WASHINGTON ― Sen. Tim Kaine (D-Va.) is on Hillary Clinton's short list of potential vice presidential nominees. He's also actively pushing bank deregulation this week as he campaigns for the job.
Kaine signed two letters on Monday urging federal regulators to go easy on banks ― one to help big banks dodge risk management rules, and another to help small banks avoid consumer protection standards.
Presumptive Democratic presidential nominee Hillary Clinton is believed to be weighing Kaine among a handful of other potential VP choices. Her pick is widely viewed in Washington as a sign of her governing intentions. The former secretary of state has spent weeks attempting to woo progressive supporters of vanquished primary challenger Sen. Bernie Sanders (I-Vt.). Choosing from one of the handful of names on her short list ― Sens. Elizabeth Warren (D-Mass.), Sherrod Brown (D-Ohio) or Jeff Merkley (D-Ore.), for instance ― would signal that her camp is taking progressive concerns seriously.
Kaine, by contrast, is setting himself up as a figure willing to do battle with the progressive wing of the party. He has championed the Trans-Pacific Partnership trade deal that both Sanders and Warren oppose, and he is now publicly siding with bank deregulation advocates at the height of Clinton's veepstakes.
The big bank letter would help major firms including Capital One, PNC Bank and U.S. Bank, all of which control hundreds of billions of dollars in assets. Such large "regional banks," Kaine writes, are being discriminated against based solely on the fact that they are so big.
In a letter to Federal Reserve Chair Janet Yellen, Comptroller of the Currency Thomas Curry and FDIC Chair Martin Gruenberg, Kaine argues that it is unfair for these large banks to be required to calculate and report their liquidity ― a critical measure of risk ― on a daily basis. Kaine wants to change that reporting to once a month. Kaine, along with Sens. Mark Warner (D-Va.), Gary Peters (D-Mich.) and Robert Casey (D-Pa.), argues that bigger banks don't necessarily carry bigger risks, and thus shouldn't face more aggressive oversight.
"This distinction is applied unevenly across regional institutions despite similar risk profiles, simply by virtue of an asset threshold," the letter reads. Translation: just because they're big, doesn't mean they should be regulated more closely.
Kaine and his coauthors do draw an exception to this principle for "systemically important" banks ― a term that usually means the six largest banks in the country: JPMorgan Chase, Bank of America, Goldman Sachs, Morgan Stanley, Wells Fargo and Citigroup. These should be regulated closely. Firms controlling over $400 billion, not so much.
On the small bank side, Kaine pressed Consumer Financial Protection Bureau Director Richard Cordray to exempt "community banks and credit unions" from new rules. Doing so would leave these institutions, which include banks with up to $10 billion in assets, more lightly regulated than they were before the financial crisis. The letter, sent on Monday, was signed by 69 other senators.
Small banks were not, for the most part, involved in the subprime mortgage crisis. But many commit other consumer protection abuses. These violations do not spark massive financial downturns, but they can be real problems for the households that get ripped off.
As Kaine joins the deregulatory fight, several other lawmakers are pushing the CFPB in the opposite direction. On Wednesday, 28 senators sent a letter to the agency urging them to toughen up their new rule against abusive payday lending. Kaine didn't sign it.
A spokesperson for Kaine told HuffPost that Kaine is working on his own separate "Virginia-focused" letter on payday lending in support of the CFPB rule that he hopes will come out before the election.
This article has been updated with additional information about Kaine's work on the CFPB payday lending rule.
Before You Go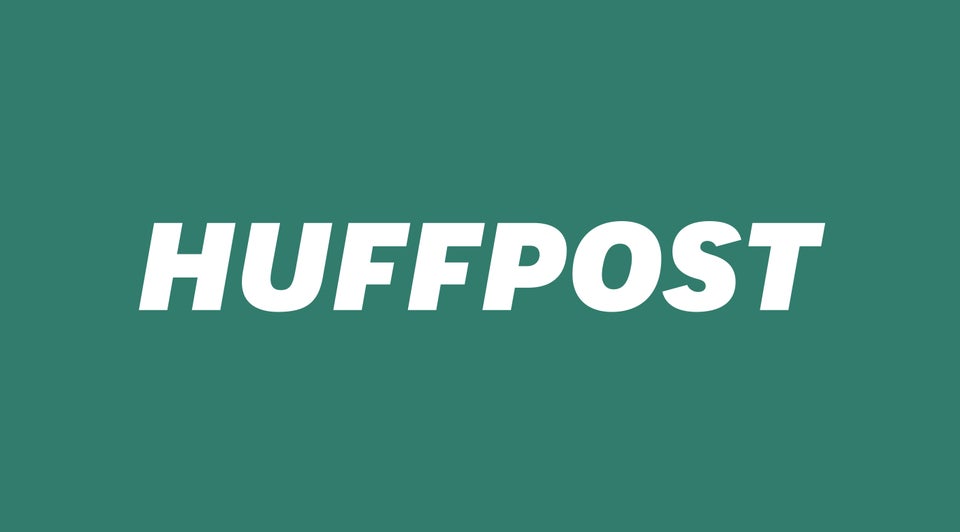 Tweets About Hillary Clinton
Popular in the Community