WASHINGTON ― Sen. Tim Kaine (D-Va.), who recently became Hillary Clinton's running mate, has said he personally opposes the death penalty and struggled with overseeing 11 executions as Virginia's governor.
But only in one case, a little over eight years ago, did Kaine step in to undo a man's death sentence.
In 2008, Kaine commuted the sentence of Percy Walton, who had pled guilty to murdering three people more than a decade earlier, to life in prison. Kaine determined that Walton was not able to grasp his punishment or the reasons behind it.
Kaine is personally against the death penalty, but said that he had an obligation to uphold Virginia law.
"I really struggled with that as governor. I have a moral position against the death penalty," he told The Washington Post in 2012. "But I took an oath of office to uphold it. Following an oath of office is also a moral obligation."
As a lawyer in private practice, Kaine once defended death row inmates, saying "murder is wrong in the gulag, in Afghanistan, in Soweto, in the mountains of Guatemala, in Fairfax County ... and even the Spring Street Penitentiary," according to The Washington Post.
Walton was originally scheduled to be executed in June 2006, but Kaine delayed the execution for six months to determine if he was mentally competent, because Walton's clemency petition showed evidence he was schizophrenic.
In December, Kaine concluded the execution could not proceed because "one could not reasonably conclude that Walton was fully aware of the punishment he was about to suffer and why he was to suffer it."
But the Virginia governor wasn't yet ready to commute Walton's sentence because, he said in 2008, "it was within the realm of possibility - though unlikely - that Walton's mental impairment was not permanent." He delayed the execution for another 18 months.
In June 2008, Kaine concluded that Walton's position had not improved and, citing the 1986 Supreme Court case Ford v. Wainwright, argued that it was unconstitutional to execute a mentally incompetent person.
"He lives in a self-imposed state of isolation that includes virtually no interest in receiving or understanding information. Walton communicates only infrequently, almost invariably in response to direct questions, and those responses are minimal in nature," Kaine said at the time. "He shows no interest in contact with the outside world and has no television, radio, magazines, books or stationery. He has no personal effects of any kind. This minimal existence has been in evidence for the past five years."
Kaine also noted that Walton had scored a 66 on a recent IQ test, four points below the standard for mental retardation in Virginia.
"Given the extended period of time over which Walton has exhibited this lack of mental competence, I must conclude that a commutation of his sentence to life in prison without possibility of parole is now the only constitutionally appropriate course of action," he said.
Before You Go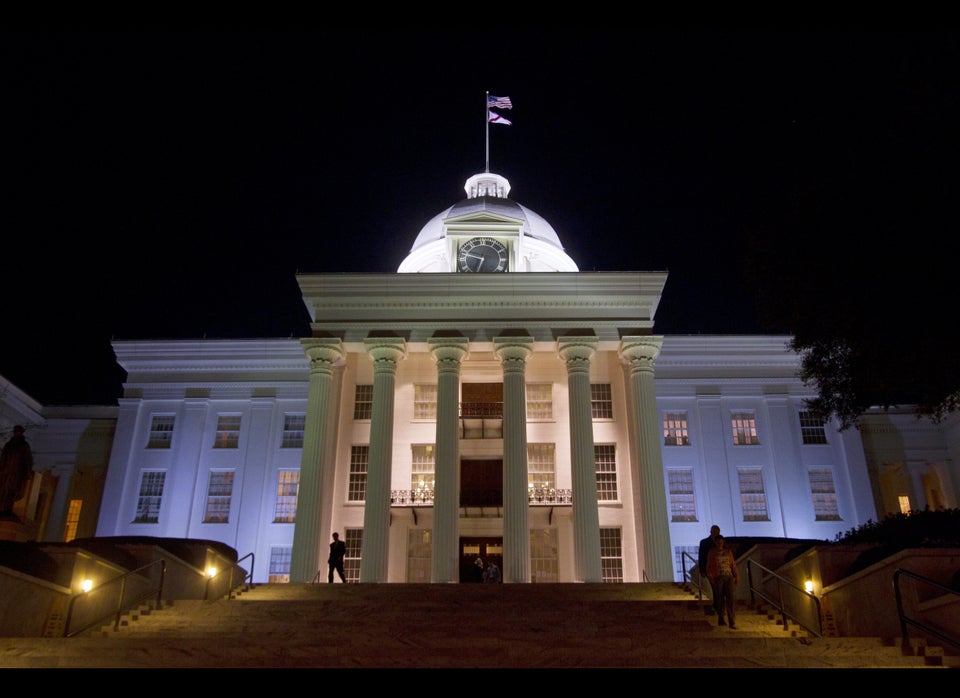 U.S. State Capitol Buildings
Popular in the Community