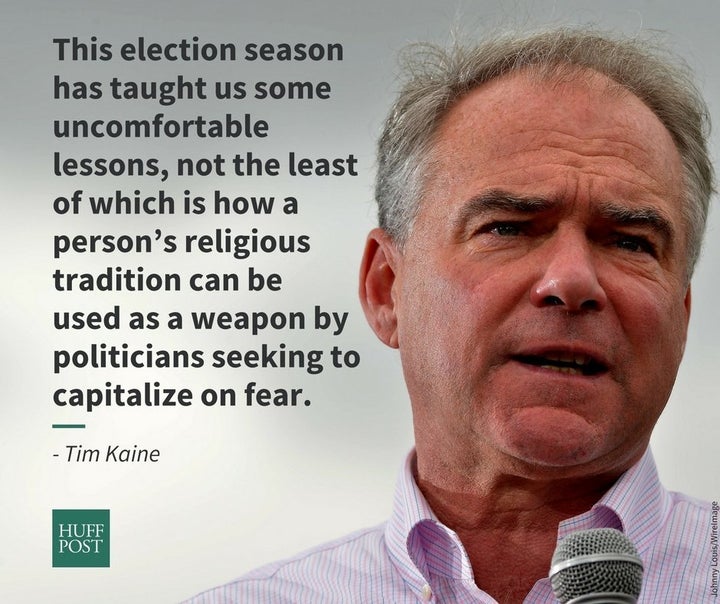 Honing in on Mormons' strong tradition of missionary service, Democratic vice presidential candidate Tim Kaine reached out to the religious group with his own reflections about life in the mission field.
In an op-ed published in the Deseret News, a Utah-based publication owned by the Church of Jesus Christ of Latter-day Saints, Kaine spoke about how he took a break from law school when he was younger to work with Jesuit missionaries in Honduras.
"They say that nobody comes back from serving a mission the same person, and that was certainly true of me," Kaine wrote in the op-ed. "My time in Honduras became my North Star, a crucible of my values. It has influenced everything I've done in public life since: as a civil rights lawyer, city councilman, mayor, lieutenant governor, governor, and now, a senator."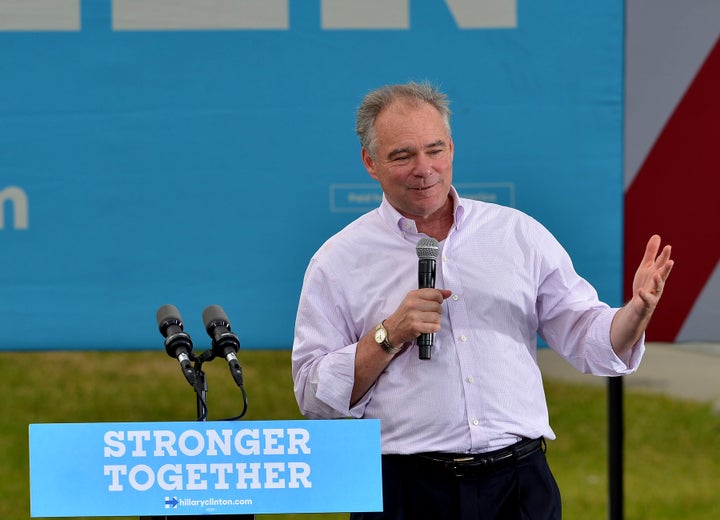 In his op-ed, Kaine attempted to connect with Mormons who are dissatisfied with the Trump-Pence ticket. He wrote about his work as a Christian missionary ― an experience that many Mormons share.
The LDS church puts a strong emphasis on missionary work and proselytization. It has 15 missionary training centers throughout the world that offer young Mormons crash courses in language and evangelization before sending them off to 418 mission fields to bring new converts into the fold. Mormon men typically spend about two years in the mission field, while women serve 18 months.
As a result, several aspects of missionary work that Kaine wrote about in his op-ed would be familiar to Mormons ― from struggling to communicate in a foreign language, to learning how to accept donations of food from other people.
Kaine, a Catholic, also pointed out a historical similarity between the LDS church and his own denomination. Both Catholics and Mormons have been victims of religious persecution in America.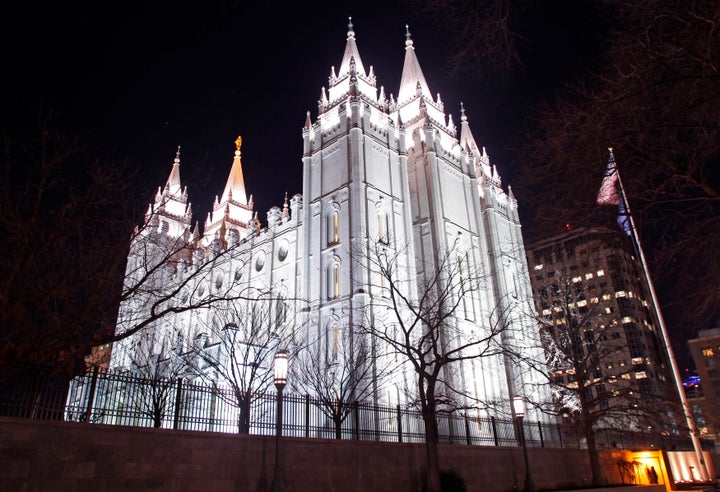 In December 2015, soon after Republican presidential nominee Donald Trump called for a ban on Muslims entering the United States, the church issued a statement declaring that while it is "neutral in regard to party politics and election campaigns … [the church] is not neutral in relation to religious freedom." Partly due to Mormons' history as a persecuted minority in America, members of the church are often quick to denounce religious discrimination when they see it.
Additionally, because many American Mormons have served in missions outside of the United States, they are wary of the negative rhetoric against immigrants that often arises in Donald Trump's speeches.
Kaine wrote about these tensions in his pitch to Utah's Mormons:
"This election season has taught us some uncomfortable lessons, not the least of which is how a person's religious tradition can be used as a weapon by politicians seeking to capitalize on fear," he wrote. "Hillary Clinton and I pledge to stand with you against these dangerous threats to our American values, and for the safety and the integrity of our families. Americans may worship divinity in different ways, but far more unites than divides us in our values, dreams and traditions."
David E. Campbell, political science professor at the University of Notre Dame and co-author of a book on Mormons and American politics, believes Kaine's message will resonate with Mormons, since missionary work is an important aspect of their faith and culture. Still, he's not sure if it will have the effect the candidate is hoping for.
"I would expect that this op-ed will, at most, nudge a few moderate Republican Mormons into supporting the Clinton/Kaine ticket," Campbell told The Huffington Post in an email. "Its more likely effect will be among Mormon Democrats -- a small and embattled group -- who can cite Kaine's missionary experience as 'cover' for voting Democratic."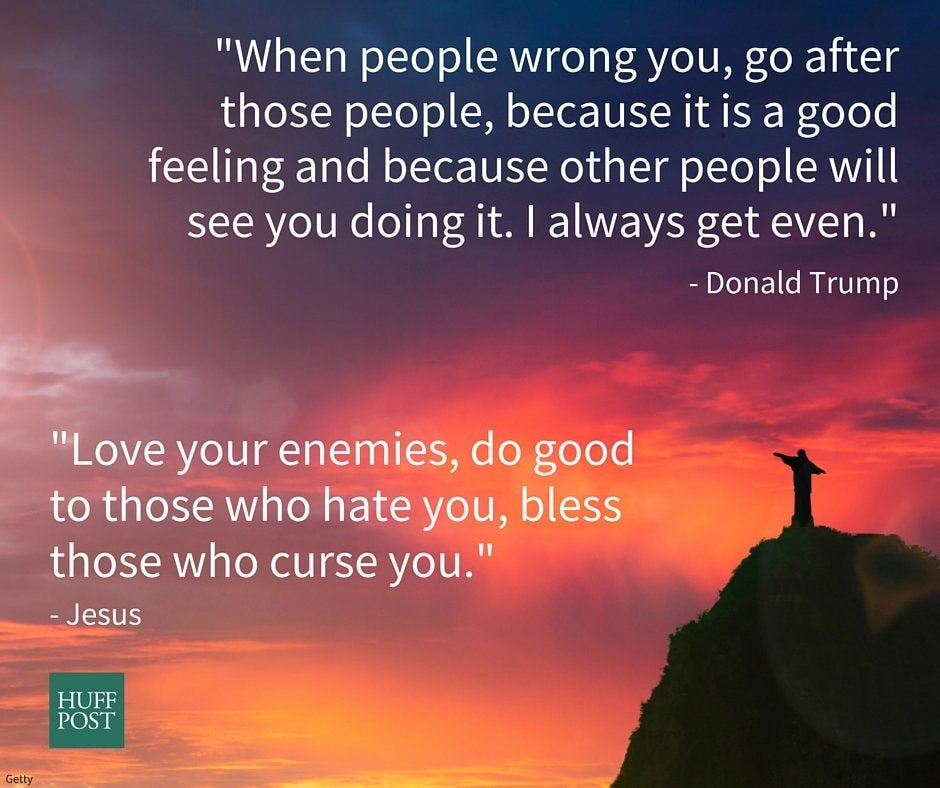 Donald Trump Vs. Jesus Christ