A small group from Dietrich, population 332, complained to the Idaho State Department of Education, which launched an official investigation of science teacher Tim McDaniel. He is accused of teaching "sex education material" in a science class, describing "inappropriate" forms of birth control, telling "inappropriate" jokes in class and showing a video clip that depicted a genital herpes infection.
McDaniel said the parents even objected to his use of the word "vagina" in the lesson on human reproduction, according to MagicValley.com.
At a school board meeting, Katie Norman, one of the parents who objected, reportedly demanded prior warning of sensitive topics like birth control so that she could excuse her child from the class.
But McDaniel told MagicValley.com that none of the 10th graders are required to attend that day's class and that he only handles sex education because the school's health teacher won't.
The teacher said he is cooperating with the investigation but denies any wrongdoing. "I've done nothing wrong," he told the website.
Locals who have joined a Facebook page called "Save The Science Teacher!!" contend that conservative parents are attempting to censor topics considered controversial in the political arena but commonplace in the classroom. They promise to defend McDaniels in written letters to the state's education department.
Dietrich Superintendent Neil Hollingshead told MagicValley.com that the school board is more likely to send McDaniel a letter of reprimand than to dismiss him -- a move Hollingshead considers "highly unlikely." But McDaniel has said he will refuse to sign the letter if it arrives, and it seems that some parents will back him up.
Stacy La, a member of the Facebook group, outlined the reasons for her support on the page's timeline, noting that McDaniel taught from the textbook and offered students uncomfortable with the material a chance to opt out of the lesson entirely. She offered squeamish parents their own exit strategy.
La wrote, "Mr. McDaniel showed a video and let the children form their opinions. He did not push anything. If you want to be in full control of what your child learns, homeschool them. Period."
The Facebook page is also bringing McDaniel support from outside his school district:
I am actually pretty mortified for this poor teacher who was just doing his job, I am embarrassed for the parents who have a problem with these things being taught in a school, and I am concerned for the children whose parents object. -- Brandy Farlow from Moscow, Idaho
I used to be a high school science teacher. This is the most ridiculous thing I have ever heard. Why is the school system not supporting this teacher for doing his job? I'm disgusted. Things like this are why I'm glad I'm not teaching any more. -- Lisa Sharktopus Harless from Morgantown, W.Va.
Parental and political clashes are not uncommon when hot-button issues surface in school lessons -- from evolution to Mexican American studies. Sex education is a particularly sensitive topic, however, and parents often complain that it's too explicit or conflicts with their religious beliefs.
When NPR's "Talk of the Nation" profiled New York City's sex ed curriculum, the segment explained how outside experts consider local politics to find the delicate balance between what's acceptable, what's taboo and what students need to hear. Warning: This link might discuss vaginas.
Before You Go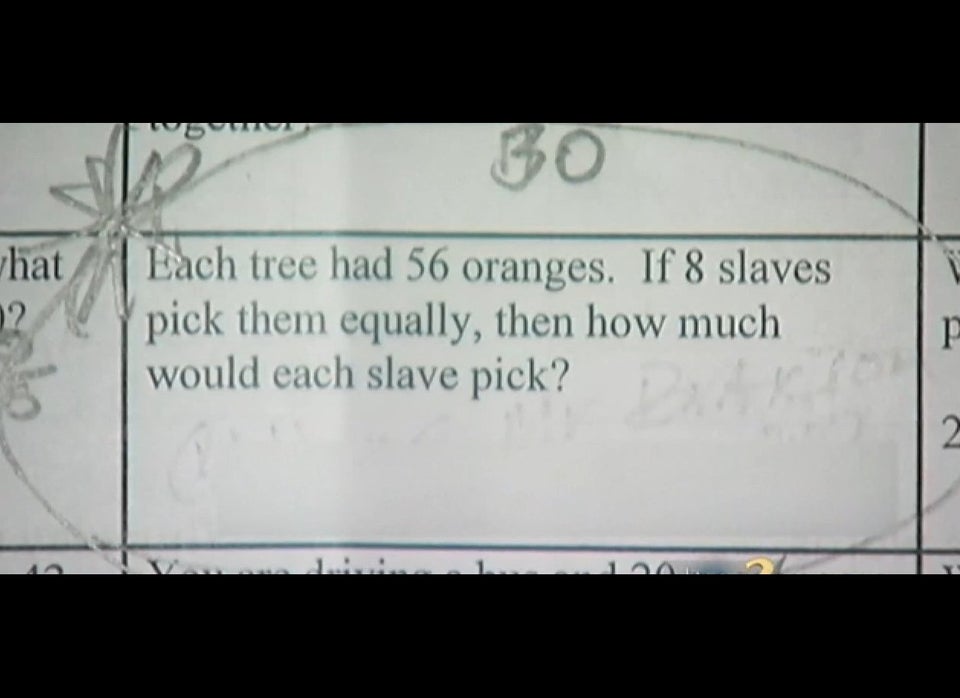 Controversial school-related documents from around the country
Popular in the Community