These days, our knowledge of celebrities too often originates with paparazzi images and snarky quotes by anonymous "insiders." After a while, it's easy to forget that stars are real people. That's why HuffPost Celebrity decided to launch its all-new #nofilter quick-fire question-and-answer series. Because how well do you know someone until they've shared their guiltiest pleasures?
Tim McGraw has been making music for over 20 years. The 46-year-old singer has topped the country charts with hits like "It's Your Love," "Just To See You Smile," "Live Like You Were Dying" and most recently, "Highway Don't Care" -- and has done it with grace. And how could we forget that McGraw, who is married to fellow country superstar Faith Hill, has also starred in a handful of beloved films including "Friday Night Lights," "Country Strong" and "The Blind Side"?
Currently, McGraw is celebrating the heroes of our nation who have risked their lives every day to keep our country safe. He is helping to donate one million Quantum Batteries to first responders across the U.S. in an effort to always make sure their life-saving equipment has power. He is also the host of "Quantum Heroes," a documentary series which tells the personal stories of individual firefighters who've risked all to protect others.
McGraw chatted with HuffPost Celebrity about his decision to take part in the Quantum battery donation program, as well as his marriage to Faith Hill, his friendship with Taylor Swift and much much more.
What made you want to be a part of the Quantum battery donation program?I think because of what it was all about. Yeah they're great batteries, they're Quantum batteries and they last forever and they're a great company, but when they asked me to be a part of their "Quantum Heroes" series and I hear they're giving a million batteries away to first responders, I wanted in. They wanted me to host these segments that tell the stories behind these inspiring events where responders put their lives on the line and it just seemed to go with everything I believed in and everything in my career and as a person that I've tried to represent with the people that I associate myself with. It just seemed like the perfect fit.
You're highlighting true stories about first responders. What about the "Quantum Heroes" series is impacting you and your view on life?I think more than anything I've seen the aftermath of some big disasters and I've seen how these guys respond, but when you get to know them and talk to them for a little bit and they start telling their stories and you get a little bit more involved, you realize the dedication that they have and the work that they put in and the commitment they have to doing what they do and how effortlessly they put their lives on the line without a second thought. You know, when everybody's running away, they're running towards it.
Would you ever consider portraying a firefighter in a film?Yeah, in a film I'd get the glamour part of it, right? That's the big thing, you know, you see the glamour part of what these guys are doing in films and things like that, but you don't see the dedication and the hard work and the stuff behind the scenes that they really have to put in.
Speaking of films, you've been in a diverse selection of them, how do you decide what's right and wrong? It's much like picking songs, I guess, or writing songs and deciding what songs you're going to use on the record, you sort of have to have a visceral reaction to it because it's something where you feel like you can get into that skin. Sometimes it's perfect, sometimes you kind of make a wrong choice, but that always happens. You try to pick things where you can slide into that skin and something that would be fun to do. I never do anything that doesn't feel like I'll enjoy doing.
You're no stranger to touring, what's it like being away from family and friends for stretches of time?That's the great thing about it for me is I've been doing this for so long and luckily it's been successful that I don't have to stay out. Most of my time is spent on an airplane, flying back and forth. But it's a luxury for doing this for so long and having success. It's a luxury that's really a time capsule. It gives me a lot of time at home.
What's your and Faith [Hill]'s secret to a long, happy marriage?It'll be 17 years in October ... The easy answer is just to shut up and not say anything, that's easy. But really it's a lot of give and take and it's a lot of no ultimatums.
Your song "Highway Don't Care" is a huge success. What was it like working with Keith Urban and Taylor Swift?It was awesome. They're two of my favorite artists. I've known Keith and Taylor both for years. Taylor not as many as I've known Keith [laughs], but I've known those guys for years and they both opened for me before on tours and they're just great artists and I really like what they do. I didn't write this song, so when I first heard it I knew that I wanted those two guys on it. And it's done everything that I thought it would do and I don't think it would be the same song without those guys with me.
Speaking of Taylor, she's constantly in the spotlight, but can you tell us one thing about her personality that we don't know?I think that everything that I see, everybody can see too. She's really smart and she knows what she's doing. And she's a very talented songwriter. I think that that's the thing, because of her glamour and because of her artistry and because of her, you know, pop-star status and how big of an artist she is, I think it gets long sometimes, what a great songwriter she is.
What's the last song you downloaded?Imogen? [pause] Imogen Heap. That real weird thing ... Sometimes I'll run across things that my daughters like. Like Regina Spektor. My daughter was listening to her the other day and that was the first time I heard her and I was like, "Man that's really cool stuff." So, I'm not very adventurous when it comes to looking for stuff, but I'll run across stuff and start liking things because of the kids.
What movie could you watch over and over?All "The Godfather" movies.
Cowboy hat or baseball hat?I'm probably a baseball hat or no hat when I'm not working, most of the time.
Boxers or briefs?Oh well, I think a combination. What's that, a boxer-brief? I like my "Ellen" underwear! That's my favorite underwear. I got them on right now! [As he slightly pulls down his jeans and shows me the "Ellen" label].
What's your guiltiest pleasure?Cheeseburgers. I like everything on them.
What's the silliest thing you've ever lied about?That's a looooongg list. [laughs] I don't know.
What's your biggest pet peeve?Those styrofoam peanuts. You know, those packing crate peanuts that stick to everything? Especially when the Christmas holidays come ... It drives me up the wall.
Whose signature would you hang on your wall?Elvis. Especially now to get an Elvis signature, you'd have to do some time travel.
Describe yourself in three words.Probably dumb, dumb and dumber.
Related
Before You Go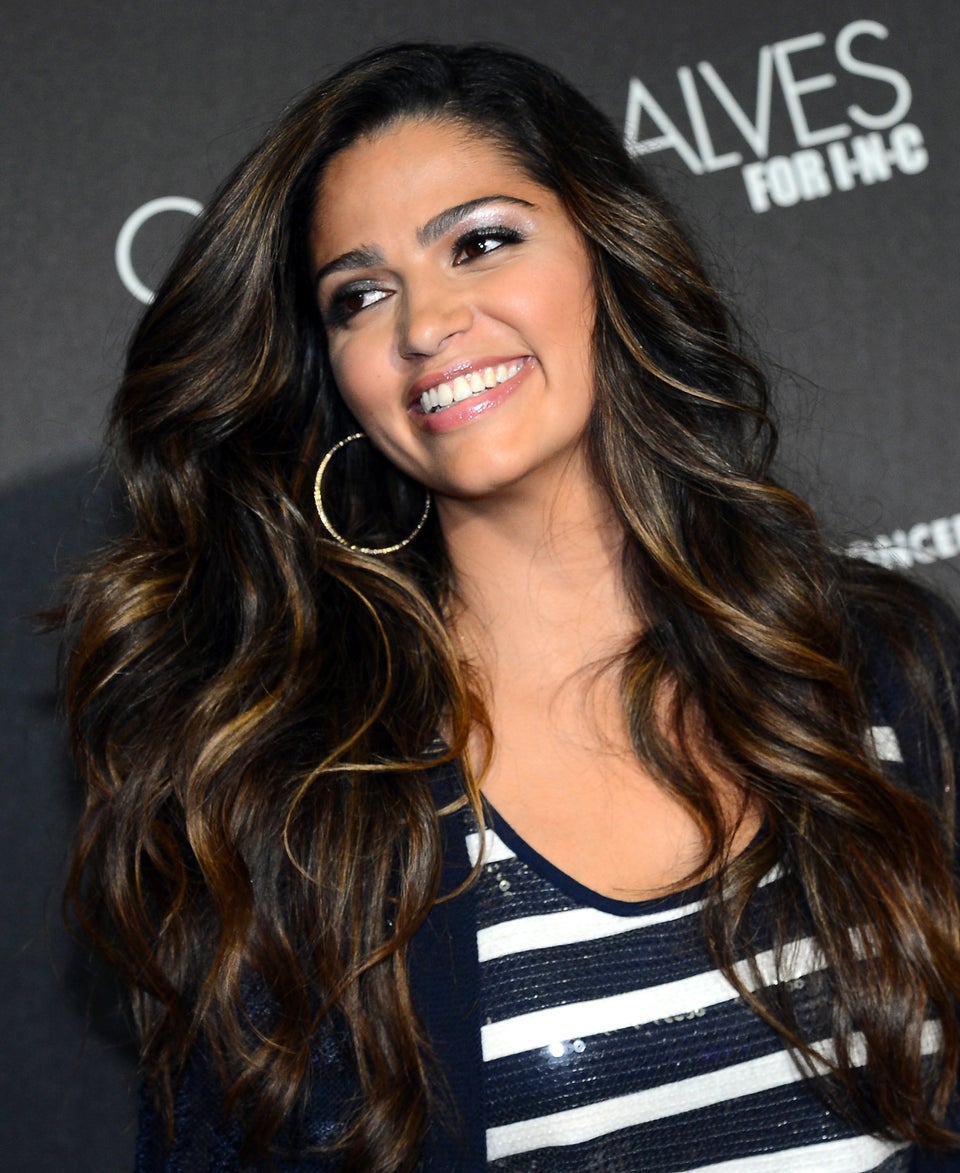 They said WHAT? #nofilter