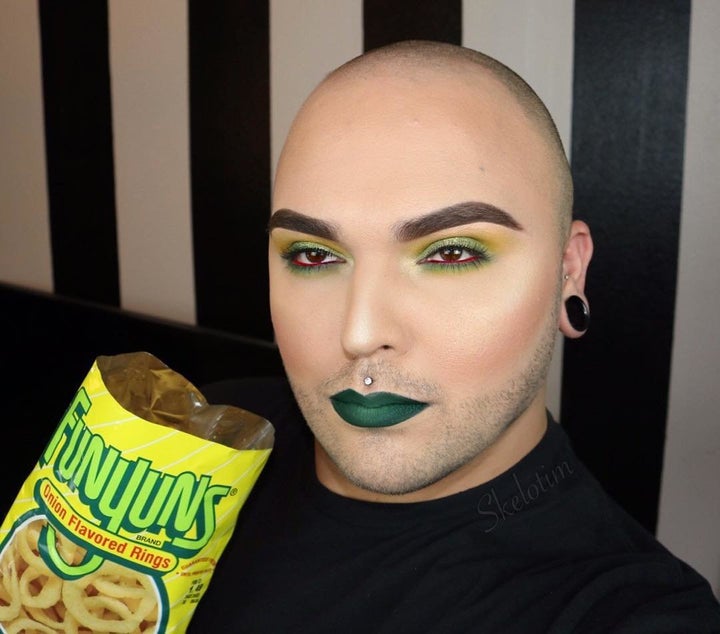 This Instagram account is just like a bag of chips, it's filled with flavor.
Makeup artist Tim Owens' Skelotim is brimming with makeup tutorials inspired by the 26-year-old's undying love for all things snack food. He has borrowed the color palettes from the packaging of Pop Tarts, Ruffles and Funyons to create some pretty stellar looks.
The idea came to Owens, who has been making faces look fierce for the past eight years, during his regular morning routine about eight months ago.
"One day I was doing my makeup while eating Hot Cheetos, and thought to myself, 'These colors are gonna look amazing on my face!' Because I love bold makeup!" Owens told HuffPost. "I went with it, posted it and people loved it."
The self-described "fat bitch" also seems to love who he is and how he lives his life as much as he loves to pop a can of Pringles.
"I literally cannot live without chips," he said. "I've just embraced the fact that I'm going be fat forever, but as long as I have my chips I'm OK with it."
Though Owens loves junk, his taste in makeup is anything but. Owens is a fan of Anastasia Beverly Hills products for eyes, and for lips he likes ColourPop Cosmetics.
"Their liquid lipstick are ahfreakingmazing!" he said. "Very bold, pigmented and they stay on while I eat all my greasy chips!"
When it comes to his favorite look, it's his most recent. He used the bright purple and yellow from a bag of Takis to create an eye-popping look.
"The colors are so bold and so out there, they would literally stand out in the dark."
Owens has also realized that shticks are like chips -- you can't have just one. He also plans to borrow colors from bottles and cans of beer in the very near future.
"I figured I might as well give the people some 'It's 5 o'clock somewhere' inspiration," he said.
Owens also claims to have some other amazing projects in the works as well, including a shift over to YouTube, so his followers can have a better grasp of his sparkling personality.
"Because I really feel I have a lot to teach the world not only about art, but self-acceptance as well," said the artist who isn't ruffled by what others think of him. "I'm all about embracing my flaws, and making a joke about them because I'm comfortable with them. And I wish more people would be too."
Old Foundation/Concealer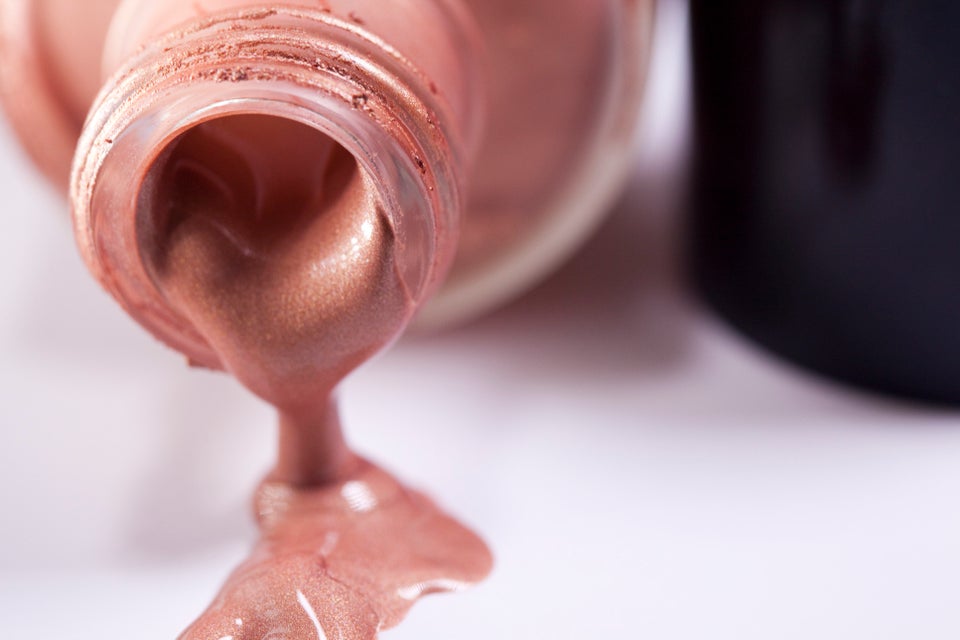 Reggie Casagrande via Getty Images
Dried-Up Mascara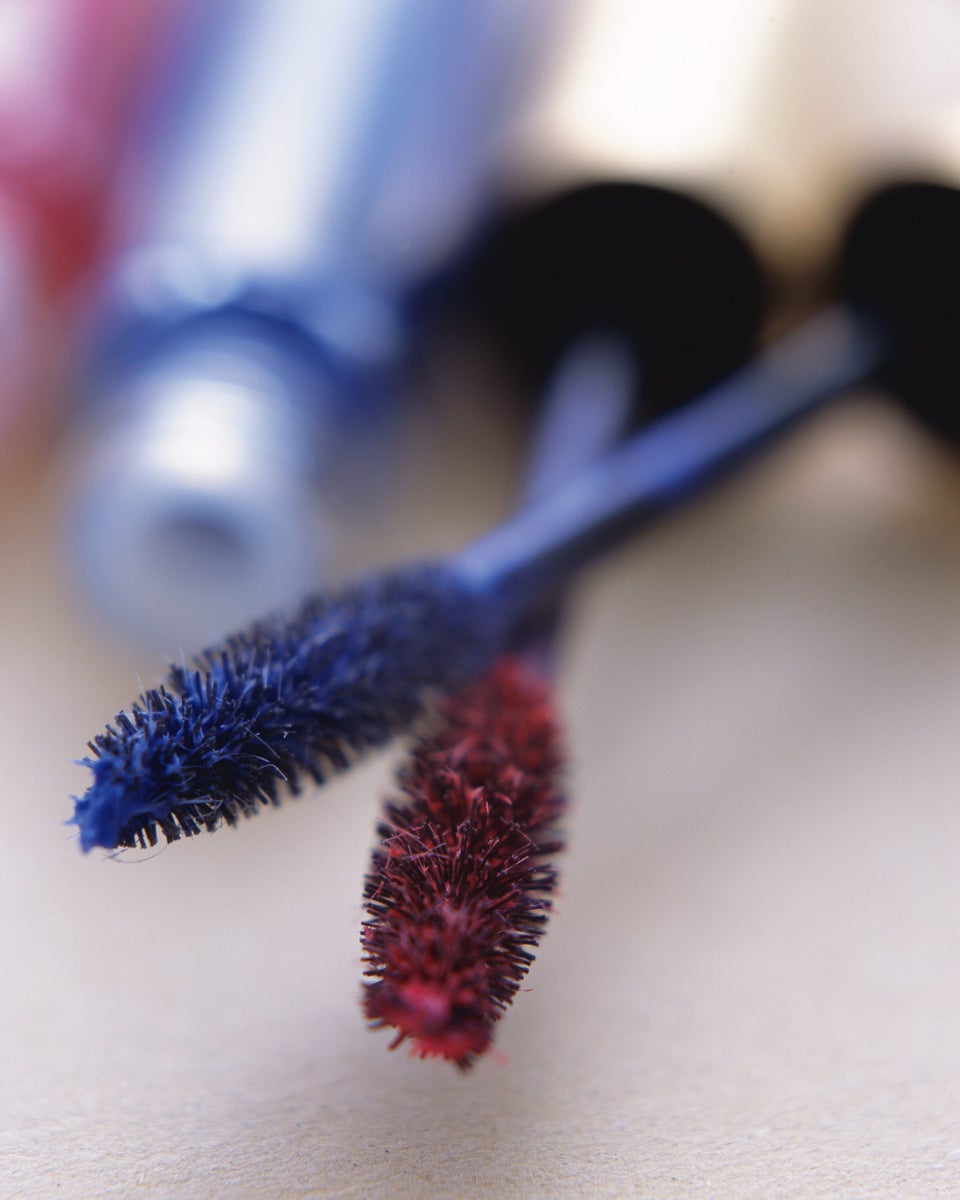 Stale Natural Makeup
Ryan McVay via Getty Images
Dirty Makeup Sponges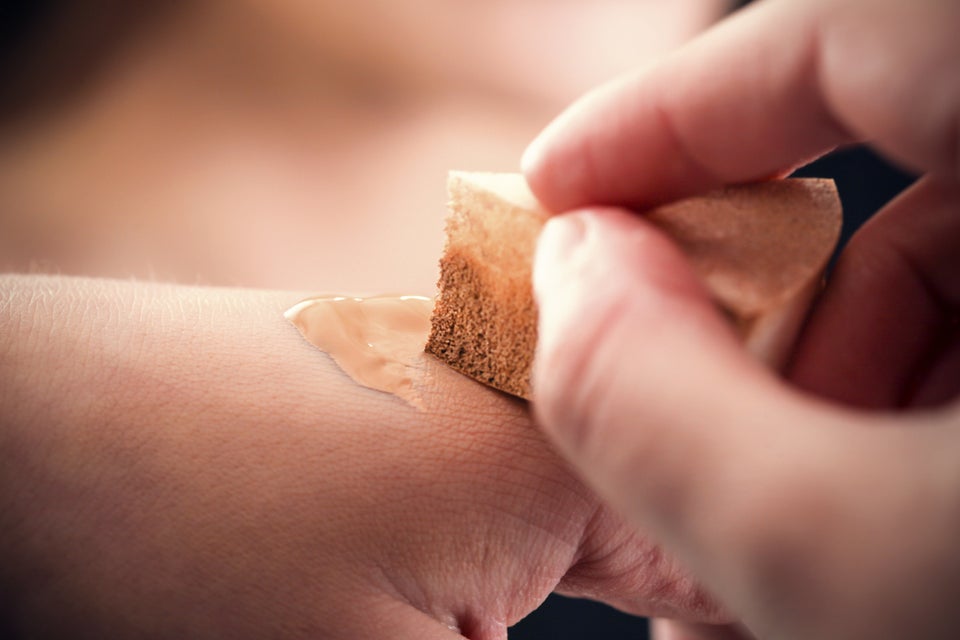 GoodLifeStudio via Getty Images
Used Makeup Blotting Papers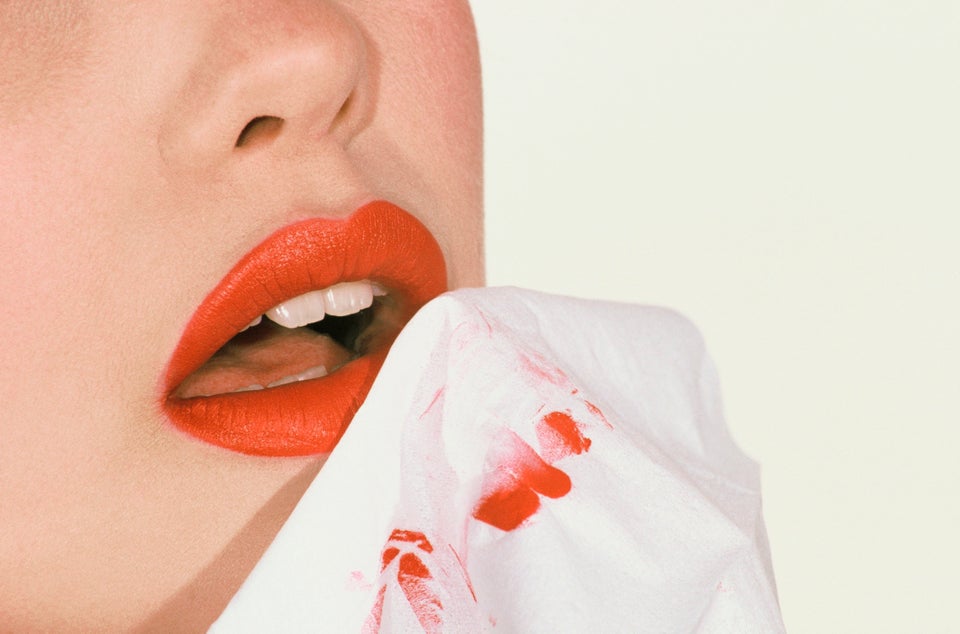 Claude Guillaumin via Getty Images
Melted Lipstick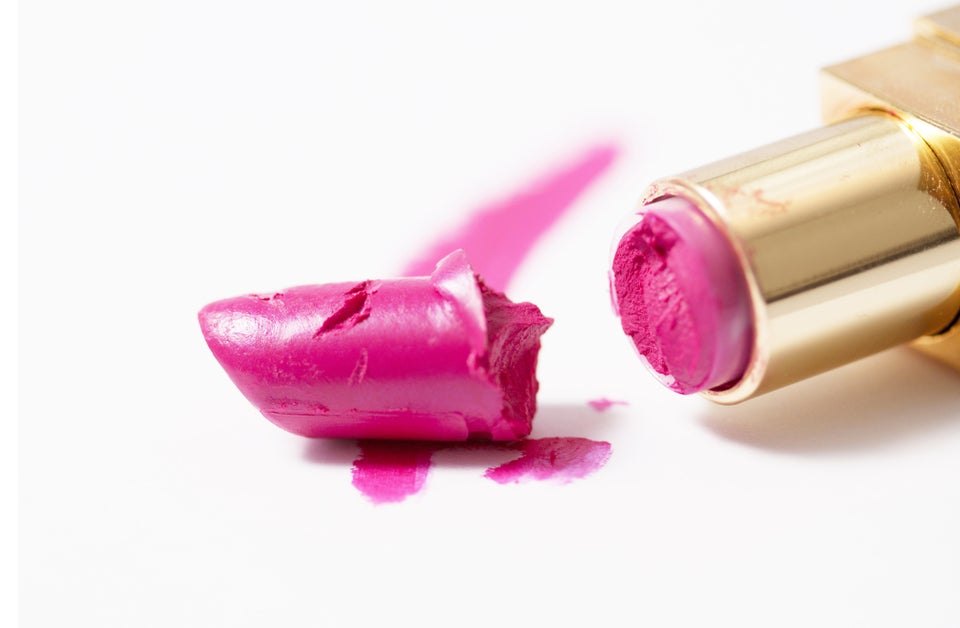 Broken Eyeshadow/Blush/Bronzer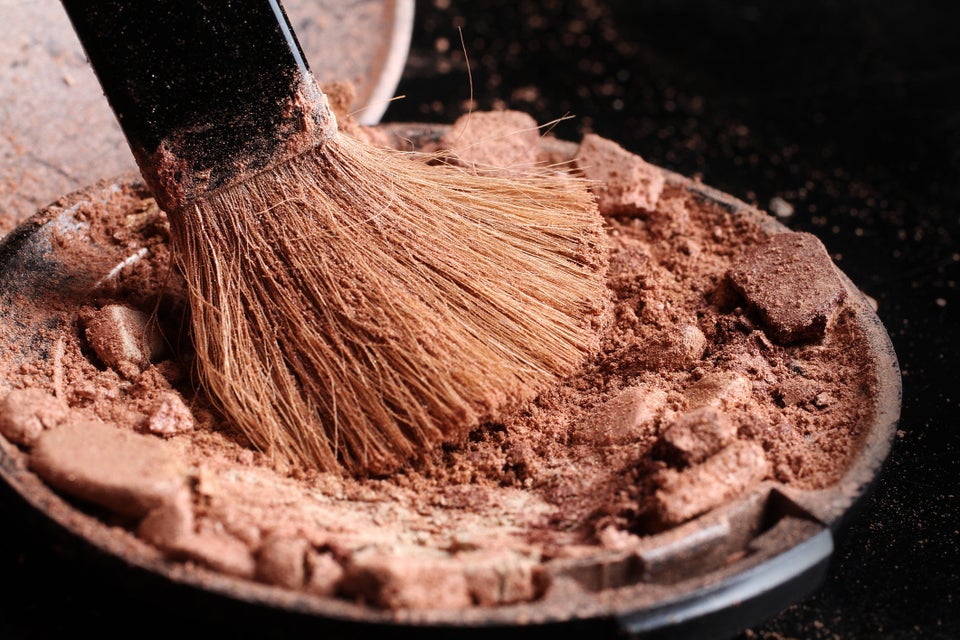 © Daniela Salamanca via Getty Images
Uncovered Lip/Eye Pencils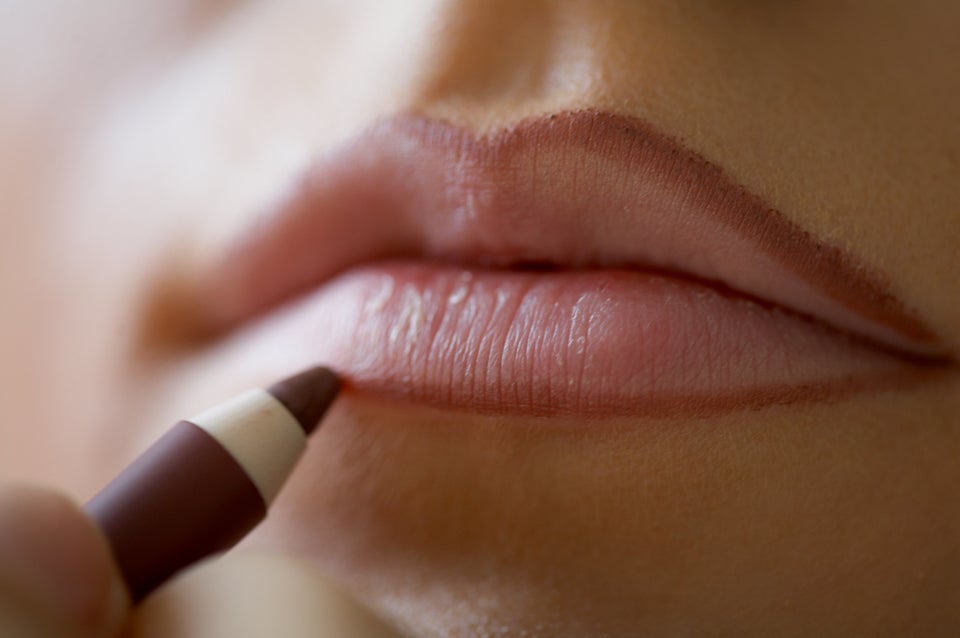 Zoonar RF via Getty Images
Separated Nail Polish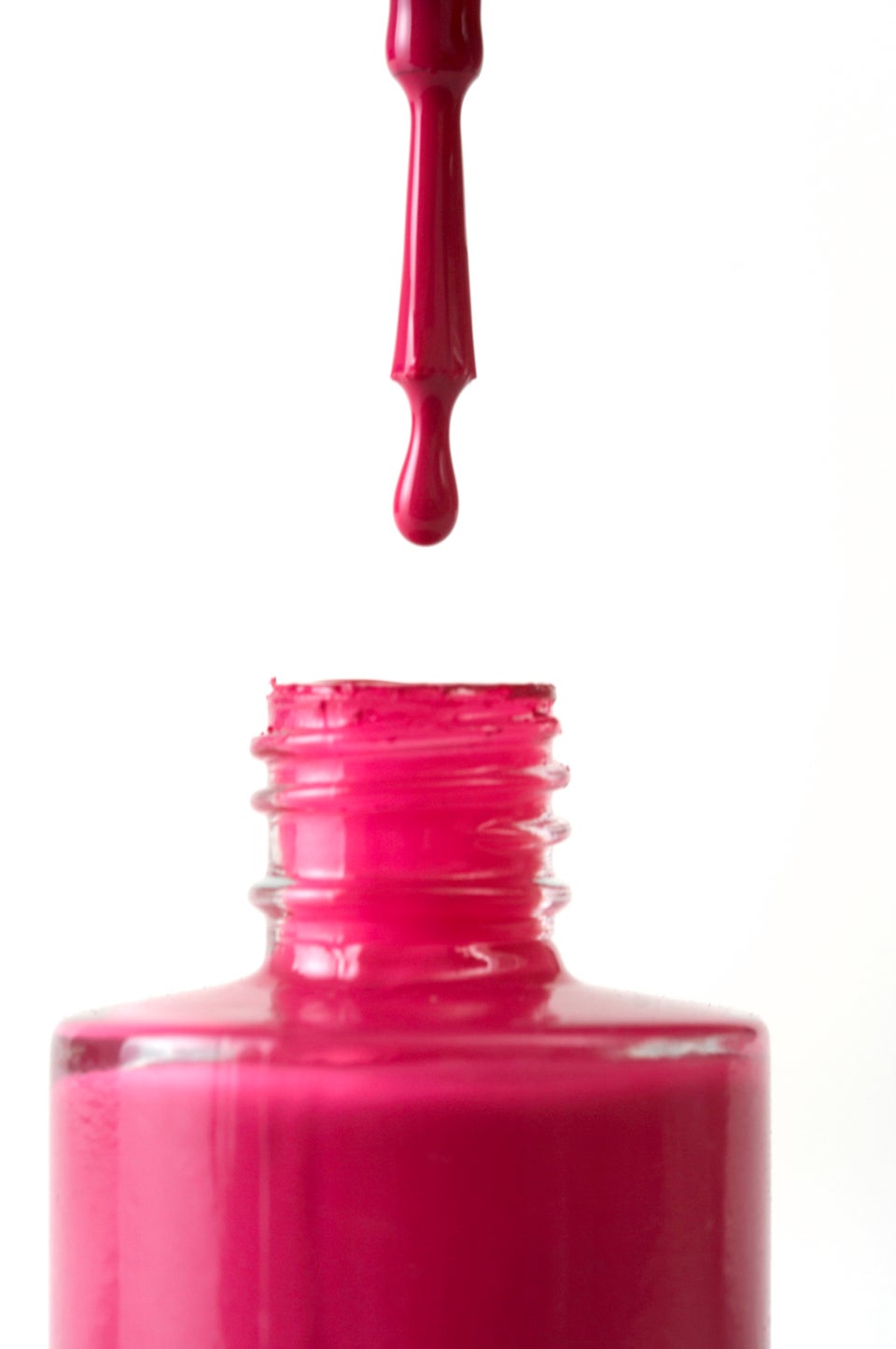 Giuseppe Graziano via Getty Images
Expired Sunscreen/Moisturizer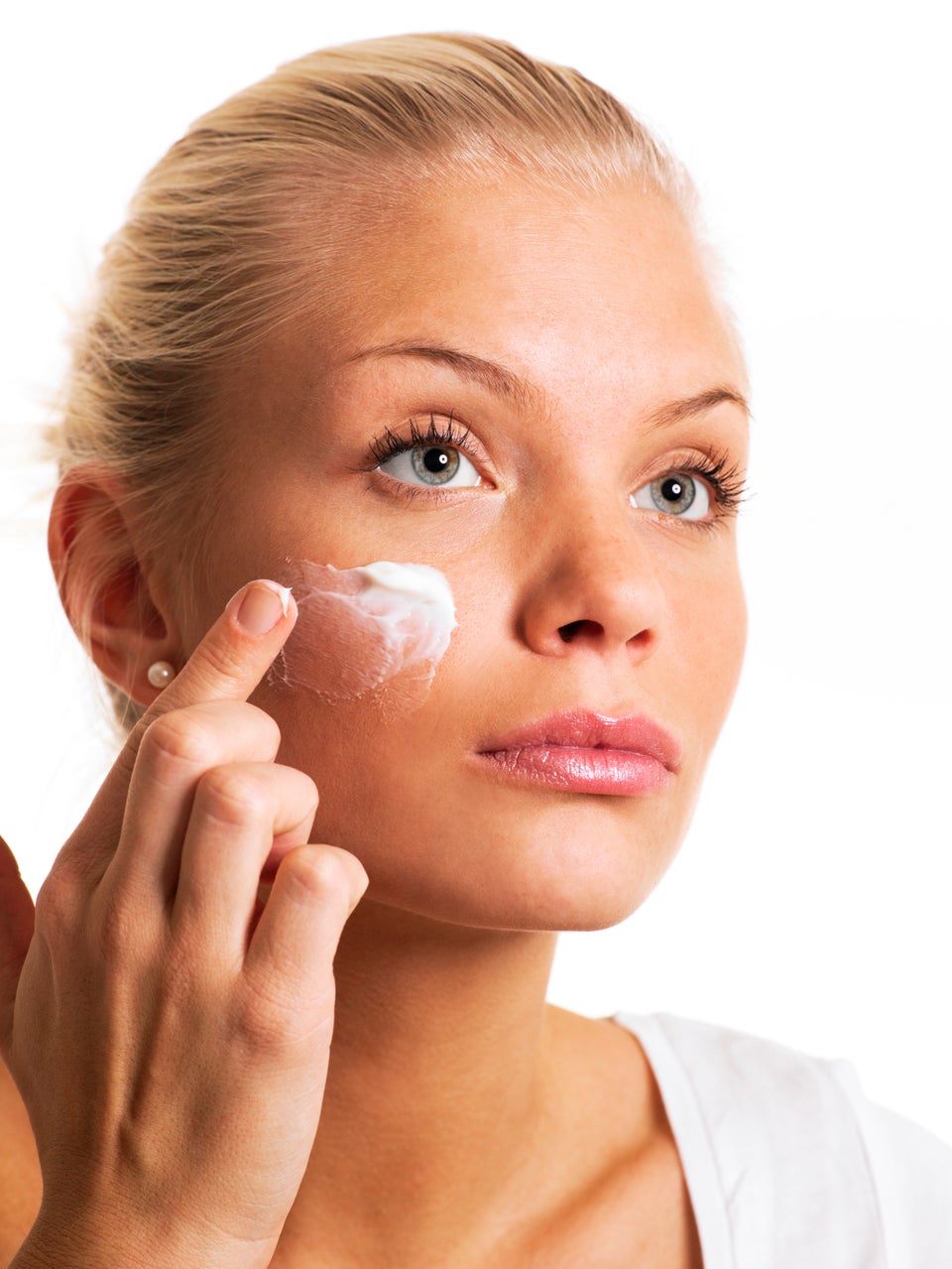 Blavarg, Susanna via Getty Images