 Former Minnesota governor Tim Pawlenty, one of Mitt Romney's most reliable surrogates, is stepping down as national co-chair of the GOP presidential nominee's campaign and taking a lucrative job on K Street.
On Thursday, the Financial Services Roundtable announced that Pawlenty would be coming on as the Wall Street lobbying group's CEO.
"My time in public service was rewarding and focused on achieving results," Pawlenty said in a statement. "I am grateful to have had the opportunity to serve, but I am now moving on and committed to focusing fully on this new opportunity."
"Tim Pawlenty is a dear friend," Romney said in a statement. "He's brought energy, intelligence and tireless dedication to every enterprise in which he's ever been engaged, and that certainly includes my presidential campaign. While I regret he cannot continue as co-chair of my campaign, his new position advancing the integrity of our financial system is vital to the future of our country. I congratulate him on his new position and wish him every success in carrying out his new mission."
Pawlenty said that his new job doesn't allow him to participate in partisan campaign activities, which is why he is stepping down.
"My work with Mitt has been a privilege," he said. "Mitt Romney is a truly good man and great leader. As the campaign moves into the home stretch, he has my full support and continued faith in his vision and his policies."
Pawlenty has often boasted about his courage in speaking out against the excesses of Wall Street, once comparing those in the financial industry to pigs in a trough. In a June 8, 2011 interview with Bloomberg, Pawlenty was asked, "What is your truth message to Wall Street?"
"It will be, 'Get your snout out of the trough just like everybody else,'" he replied. "If I'm president, we will not have any more bailouts, carveouts, handouts or special deals. We will reduce the corporate tax rate from 35 percent to 15 percent. But we're going to rid of all the deductions, credits or exemptions, and you're going to compete not based on your connections to a congressman, but connections to whether you can convince consumers you've got a good product or a good value-added proposition."
Before You Go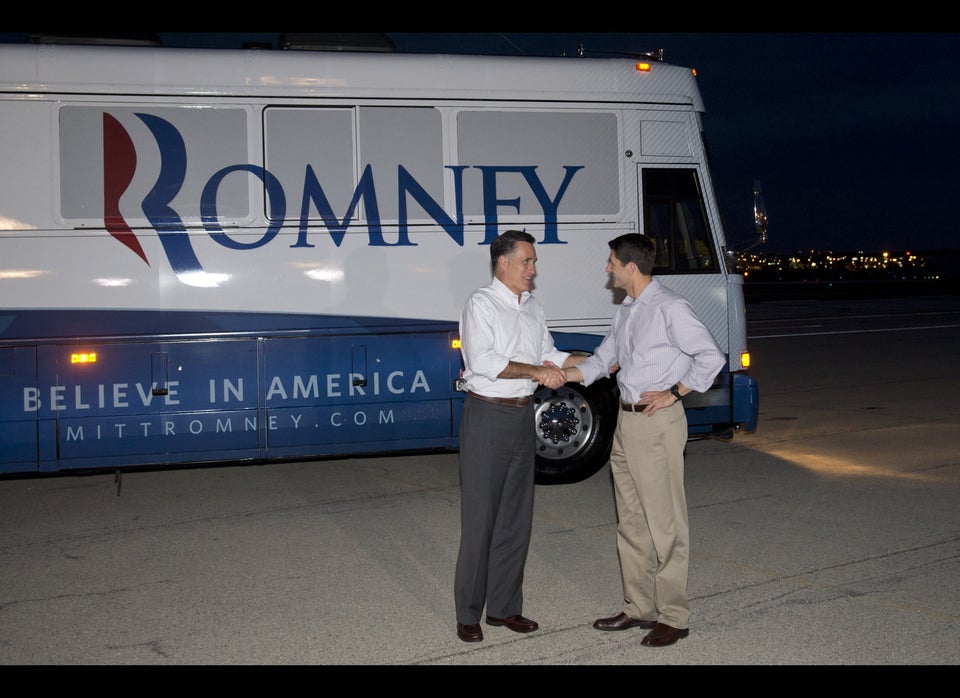 Romney-Ryan 2012 Soundtrack
Popular in the Community