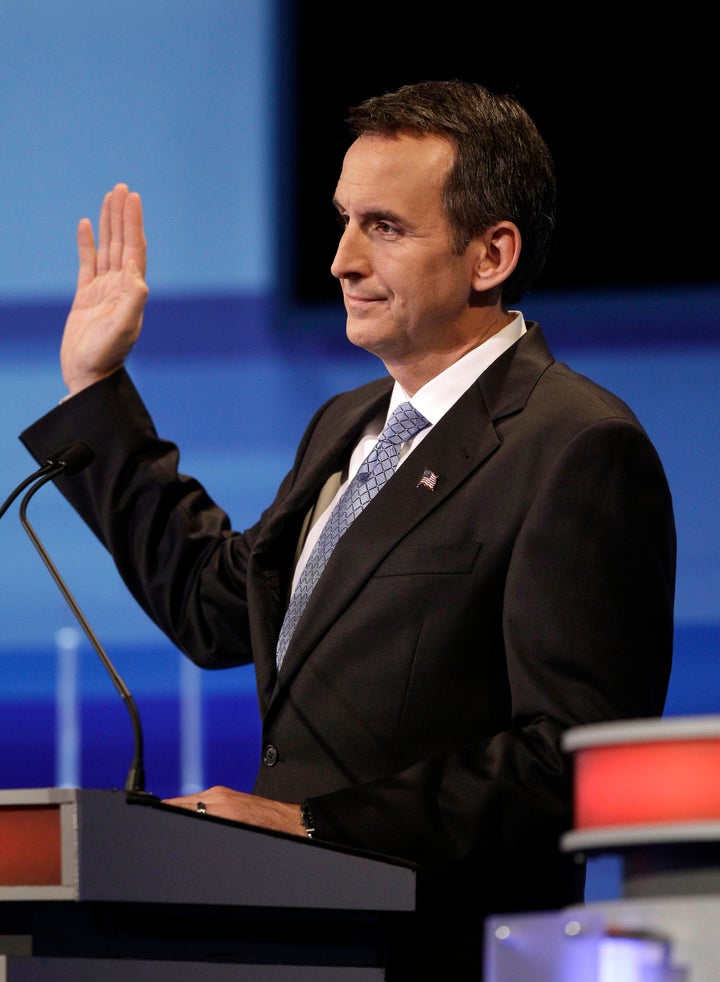 WASHINGTON -- Former Minnesota Gov. Tim Pawlenty's exit from the Republican primary was likely hastened by the fact that his presidential campaign was in debt, several sources tell The Huffington Post.
Pawlenty quit the race the day after a third-place finish in Iowa's Ames Straw Poll, a longtime benchmark for would-be Republican nominees. His early exit, announced in an interview with ABC's "This Week," surprised some. Pawlenty had pledged to soldier on after Ames the day before, calling the primary "a long process" that he was "just beginning."
But several Republican sources tell The Huffington Post that the former Minnesota governor was confronted by a far more intractable obstacle than leapfrogging the first two finishers -- Minnesota Rep. Michele Bachmann and Texas Rep. Ron Paul -- or facing the newest entrant to the field, Texas Gov. Rick Perry. Pawlenty, the sources say, was out of cash, his campaign having spent heavily in the lead-up to Ames, hoping for a better score than what he got.
It's not clear, however, how much debt Pawlenty has actually accrued. Requests for comment to former Pawlenty aides were declined.
One source suggested the campaign's debt was as high as $500,000, but another source with closer knowledge of the campaign deemed that figure far exaggerated. The official tally will be revealed on Oct. 15, when Pawlenty must deliver another filing to the Federal Election Commission.
The debt amassed by Pawlenty underscores the extent to which he and his advisers were banking on a strong finish in Ames, both to catapult the candidate up the polls and also to convince the Republican moneyed class to continue funding his candidacy.
Spending months, even years paying off campaign debt is an increasingly common practice. Secretary of State Hillary Clinton ended her 2008 primary bid millions in the red, and to this day she and her allies (including former President Bill Clinton) send out fundraising appeals urging supporters to help her retire the debt. Pawlenty, too, seems likely to have to continue to raise money after departing the race, though his network of donors is narrower than Hillary Clinton's.
This post has been updated with additional reporting

REAL LIFE. REAL NEWS. REAL VOICES.
Help us tell more of the stories that matter from voices that too often remain unheard.