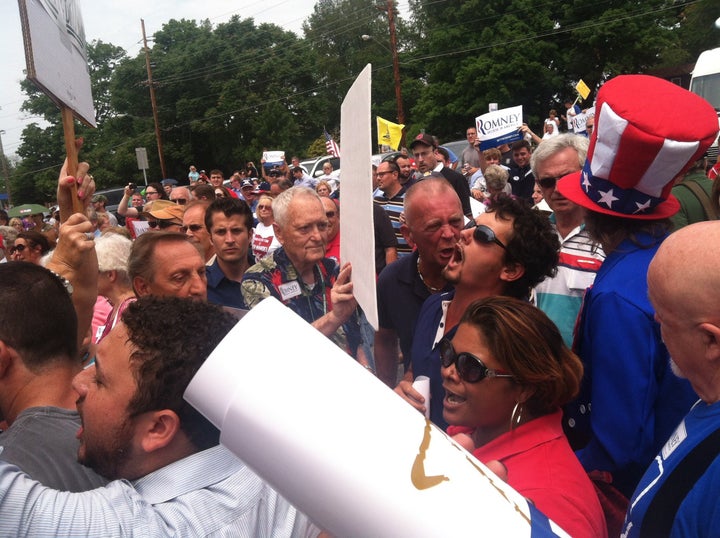 PARMA, Ohio -- Labor-affiliated protesters interrupted a speech by one of Mitt Romney's potential vice presidential picks, former Minnesota Gov. Tim Pawlenty, at a campaign event in this battleground state on Thursday.
Pawlenty and Louisiana Gov. Bobby Jindal, another vice presidential possibility, were appearing in Parma, Ohio, a Cleveland suburb, just down the street from where President Barack Obama will rally supporters Thursday night.
As Pawlenty took the microphone to speak, about seven or eight protesters, who had been holding pro-Romney signs and wearing stickers for Republican presidential candidates, erupted in unison with a chant of "Pawlenty, go home."
They chanted for several minutes while Pawlenty spoke, drawing an angry reaction from Romney supporters around them. Several men yelled face to face with the protesters, others put their signs in front of the chanters to block them, and one elderly man doused protester Al Neal with the contents of his water bottle and then tried to shove the empty plastic bottle into Neal's mouth. Another man shoved a protester before he was restrained by other Romney supporters.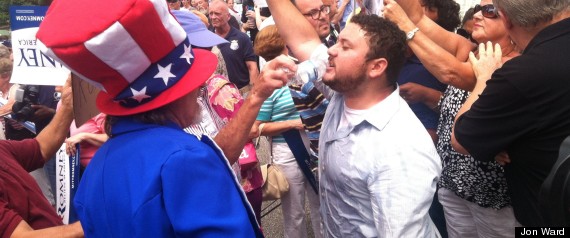 Neal, 25, said he was with Fight for a Fair Economy Ohio, which identifies itself on its website as "a collaboration" between the Service Employees International Union and local groups.
The tactic of using shouting protesters to try to drown out a speaker at a public event is becoming more common in this bitterly contested presidential campaign. In May, the actions of Romney supporters overshadowed a press conference in Boston by top Obama campaign adviser David Axelrod when they made such a din that at times he could not be heard.
After Pawlenty spoke, Jindal took the microphone and joked that the former Minnesota governor "had his own cheering section."
"I thought that was great," Jindal cracked.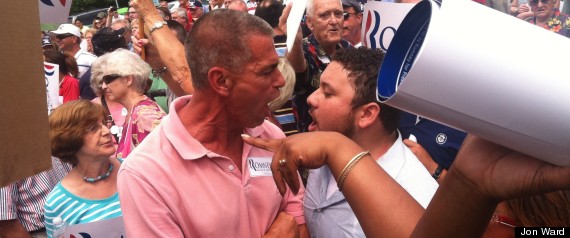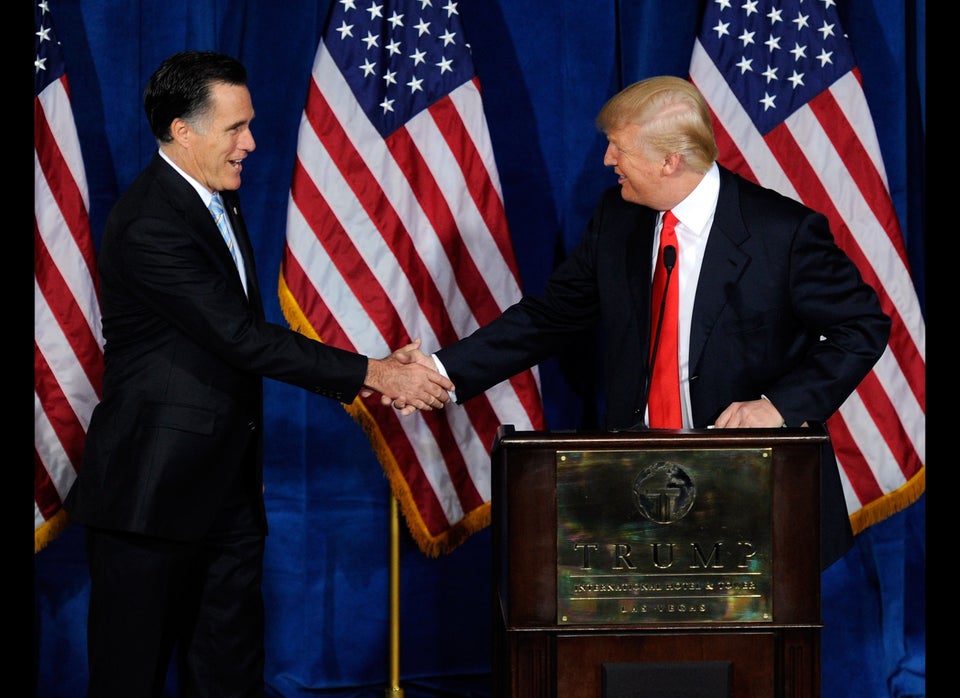 Mitt Romney's Greatest Hits