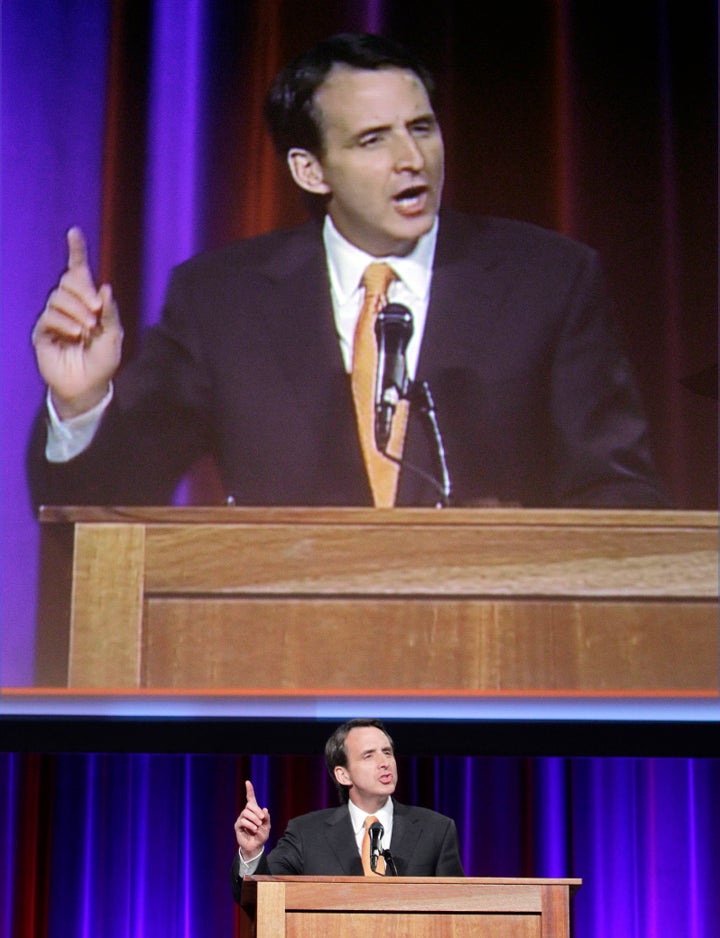 WASHINGTON -- Republican presidential hopeful Tim Pawlenty criticized fellow GOP contender Mitt Romney on Sunday for his health care law, saying "Obamacare" was modeled after the plan the former Massachusetts governor passed in the Bay State.
"President Obama said that he designed Obamacare after Romneycare and basically made it Obamneycare," the former Minnesota governor said on "Fox News Sunday," a day before the two will face off in a GOP presidential candidate debate, adding that he does not understand why "they both continue to defend" their respective health care laws.
Romney signed into law Massachusetts' health care reform, a fact that is likely to haunt him through his presidential campaign. The one-term governor's health care law, like the president's, includes an individual mandate requiring citizens to buy health insurance or pay a penalty for going without.
"It's a dramatic overreach and I don't like that approach under Obamacare, and I've been a strong critic of it and I think we should repeal Obamacare in its entirety," said Pawlenty.
But some observers said the similarities between the two plans will make it difficult for Romney to win the nomination -- especially as conservatives routinely bash the president's health care reform law.
Rick Santorum, another Republican presidential hopeful, also questioned Romney's conservative bona fides, wavering on a question about whether he and former Utah governor and potential GOP presidential candidate Jon Hunstman are "true" conservatives.
"I think they have held positions in the past that have not been conservative, and I think they're going to have to account for that," he said on NBC's "Meet the Press" on Sunday. "I think what people are concerned about is that they saw in congresses in the past and presidents in the past who are Republicans [who] say one thing... and when they govern, they don't govern as conservatively as they talked."
Below, a video of highlights from the Sunday morning shows:
Popular in the Community