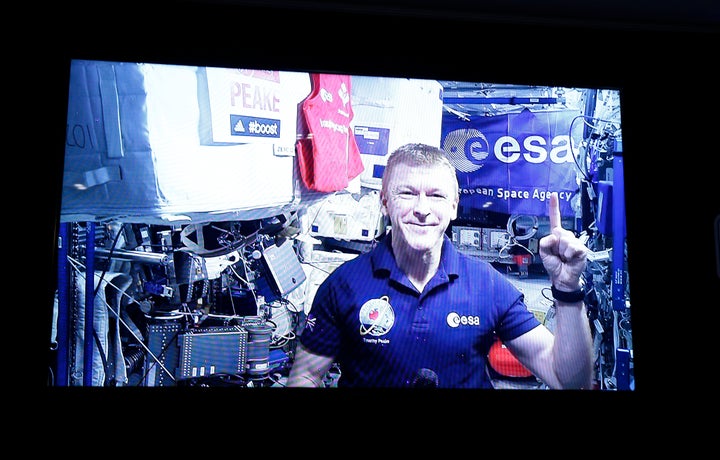 After months of preparation, Tim Peake clinched an out-of-this-world achievement on Sunday: He became the first man (and second person) to complete a marathon in space.
The British astronaut ran the London Marathon while strapped to a treadmill aboard the International Space Station. His final time? Three hours, 35 minutes and 21 seconds.
The ISS reportedly traveled around the planet more than twice in the time that it took for Peake to complete the race.
"Gonna sleep well tonight," the astronaut quipped on Twitter following his achievement.
According to The Guardian, Peake kept himself occupied during the race by watching TV coverage of the marathon and using an interactive app called RunSocial, which allowed him to participate in a digital version of the event.
As The Guardian notes, however, it's difficult to compare the two astronauts' times, as they ran with different harnesses under different loads.
"Tim has captured the hearts and minds of the nation since his mission on-board the International Space Station began last year," said Marco Frigatti of the Guinness World Records in a statement. "His latest achievement is surely his greatest -- running the fastest marathon in space, on the only day-off from his gruelling schedule is fantastic accomplishment. Tim is a true inspiration and someone we can all look up to. Literally."
Support HuffPost
The Stakes Have Never Been Higher
Related
Popular in the Community