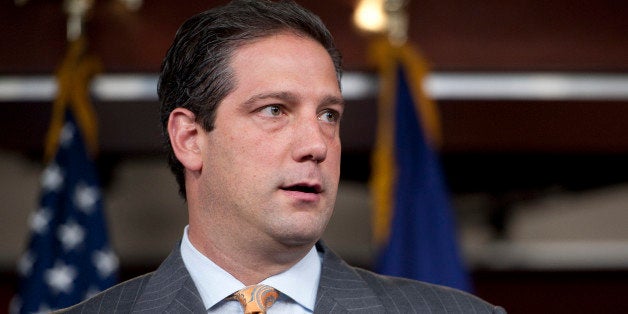 Rep. Tim Ryan (D-Ohio), a longtime opponent of abortion, announced in an op-ed on Tuesday that he now supports abortion rights after having talked to women in difficult circumstances throughout his home state.
"I have sat with women from Ohio and across the nation and heard them talk about their varying experiences: abusive relationships, financial hardship, health scares, rape and incest," wrote Ryan. "These women gave me a better understanding of how complex and difficult certain situations can become. And while there are people of good conscience on both sides of this argument, one thing has become abundantly clear to me: the heavy hand of government must not make this decision for women and families."
Ryan, who was raised Catholic, has long considered himself "pro-life" and has voted for numerous abortion restrictions since he was elected to Congress in 2003, including parental notification laws; restrictions on abortion funding in health care reform; and a ban on abortions in federally funded military hospitals. In 2009, he wrote an op-ed for U.S. News and World Report underscoring the need for fellow anti-abortion lawmakers to work with abortion rights supporters on solutions to prevent unplanned pregnancies.
Now Ryan, who recently has been discussed as a potential candidate for Senate, wants to make it clear to his constituents that his views have evolved.
"Today, I am a 41-year-old father and husband whose feelings on this issue have changed," he wrote. "I have come a long way since being a single, 26-year-old state senator, and I am not afraid to say that my position has evolved as my experiences have broadened, deepened and become more personal. And while I have deep respect for people on both sides of this conversation, I would be abandoning my own conscience and judgment if I held a position that I no longer believed appropriate. I have come to believe that we must trust women and families—not politicians—to make the best decision for their lives."
Ryan in 2013 voted against a ban on abortions after 20 weeks of pregnancy, and he wrote in his op-ed Tuesday that he hopes to push Congress to look for ways to prevent the need for abortion instead of cutting off women's access to the procedure.
"No federal or state law banning abortion can honestly and fairly take into account the various circumstances that make each decision unique," Ryan wrote. "Where government does have the ability to play a significant role is in giving women and families the tools they need to prevent unintended pregnancies by expanding education and access to contraception."
Ohio's Planned Parenthood affiliate celebrated Ryan's change of heart.
"We are humbled by Congressman Ryan's heartfelt commentary about a topic that is too often politicized and stigmatized," Stephanie Kight, CEO of Planned Parenthood Advocates of Ohio, said in a statement Wednesday. "We look forward to working with Congressman Ryan to ensure that all women -- no matter where they live or how much money they have -- can access the care they need without political interference."
Before You Go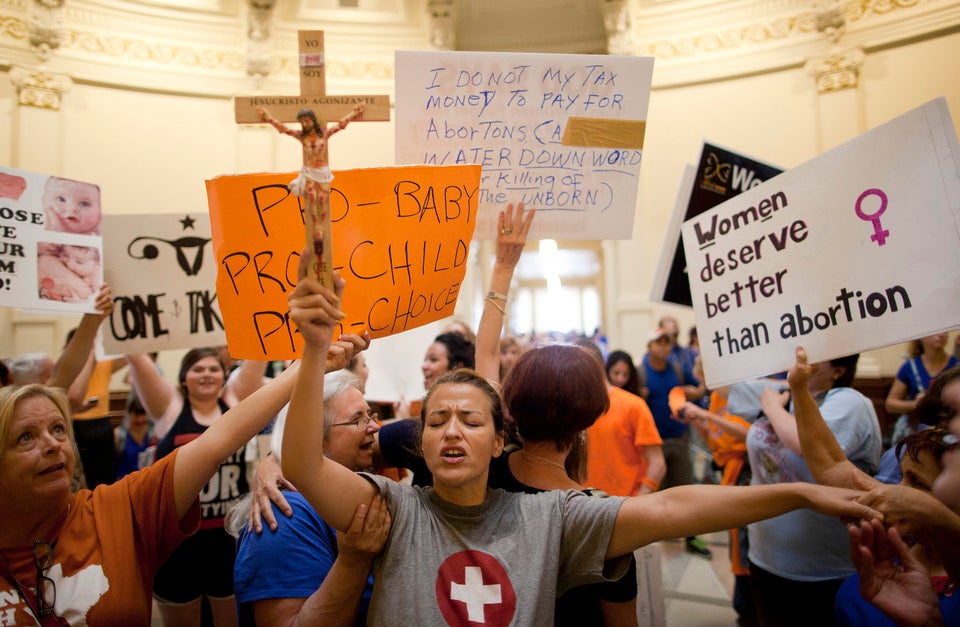 Abortion Protests Around The Nation
Popular in the Community