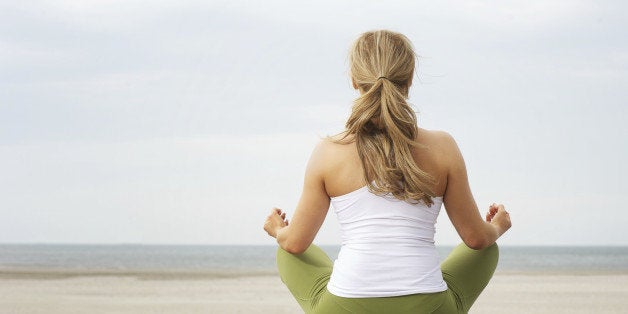 Congressman Tim Ryan has fought to bring mindfulness to at-need populations, including veterans with PTSD and children in inner-city public schools, and has said that his own meditation practice helps him to stay calm and balanced during conflicts on the hill.
While on his book tour for A Mindful Nation, Ryan said that he met many people who meditated -- but few who paired the contemplative practice with doing good for others.
"We've got people who meditate, who do yoga, who want to become one with the universe," Ryan said during a discussion about his new book, The Real Food Revolution, in New York City on Wednesday (Oct. 15). "But they don't want to go vote, like 'I want to be one with everything in the universe except Washington, D.C.'"
Yogis and mindfulness practitioners need to "get off the mat and into the world," Ryan laughed.
Now, Ryan's main focus is bringing sustainable agriculture and healthy food to all Americans. Ryan emphasized that although the food industry is very powerful and has a great deal of influence in Congress, we still have the power as individuals to "get off the mat" and fight back. Eating healthy and planting our own gardens isn't enough.
"You are here because you recognize how important this is," Ryan told the audience in New York. "Yeah, the lobby for the food industry, it's big, it's strong, it's powerful. They have a lot of money and they donate a lot of money to congress ... But what we have is a coalition brewing around the country."
Related