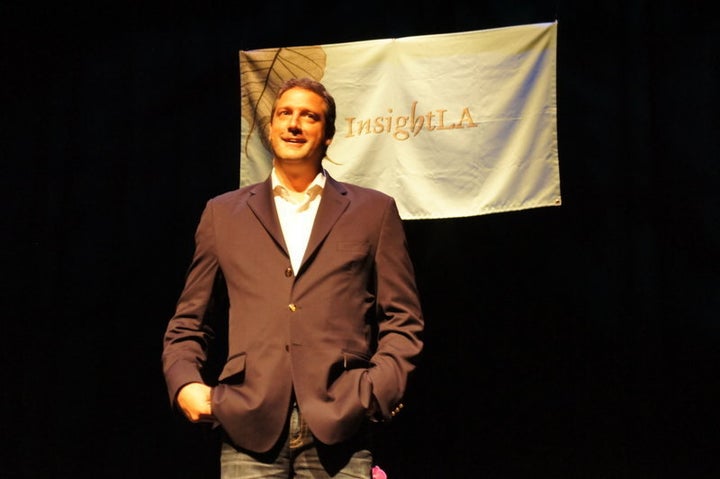 You might think that someone who was elected as one of Ohio's youngest state senators and who, at 39, is a five-term US Congressman, would feel accomplished and "have it all together."
However, Congressman Tim Ryan (D-Ohio) explained that there came a point when he realized he would burn out if he didn't make a change. It also didn't help that behind the fast pace of his life was inner criticism and a feeling of unmet ambitions.
"It seems that both sides, Democrat and Republican, have stress," Ryan joked Monday.
The Congressman spoke at the Santa Monica College Performing Arts Center Monday about the personal transformation he experienced when he began practicing mindfulness meditation. It's a transformation he envisions for the entire nation in his recent book, "A Mindful Nation: How a Simple Practice Can Help Us Reduce Stress, Improve Performance, and Recapture the American Spirit."
Mindfulness meditation helped Ryan quiet those negative voices and become more relaxed, focused and healthy. Since then, the young elected is enlisting professionals of all types, including military personnel, in a "quiet revolution" to take up and pass along the tool of mindfulness.
Michael Krass of InsightLA, which coordinated the event Monday, told The Huffington Post that Ryan received a question from the crowd Monday asking how he has been perceived by his colleagues in Congress since he has been become a major advocate for mindfulness and meditation. He answered that he was surprised at how many members of Congress--from both sides of the aisle--had not only embraced the ideas but even asked him about his practice and how to better deal with stress.
Another question came from a woman who wondered if mindfulness could help a soldier looking through his rifle see a human being and decide not to pull the trigger, Krass recounted. Ryan answered that men and women are called to duty by policy makers and that mindfulness needs to start there in order to minimize the need for combat in the first place. He also noted the healing power that mindfulness can have on a soldier readjusting to post-combat life at home.
He shared with the crowd Monday the difference he thinks mindfulness could make. "I think it could be very, very powerful. We could prevent a lot of suffering. We could prevent a lot of war, suffering in the healthcare system, these kids who don't even graduate from schools, mental health, depression, addiction, burnout," he said.
He ended his address with a tempered call to spread the message. "Wherever you interact with people you have the opportunity to influence people. This isn't something you necessarily jam down somebody's throat, but it is something you can, gently and over time, begin to cultivate wherever you are," Ryan said, according to Krass. "We have the opportunity to do some great things."
The LA event Monday was coordinated by InsightLA, which offers mindfulness courses, workshops and retreats to professionals, children, inmates and others.
Click through photos of Monday's event:
All photos by Tracy Frank: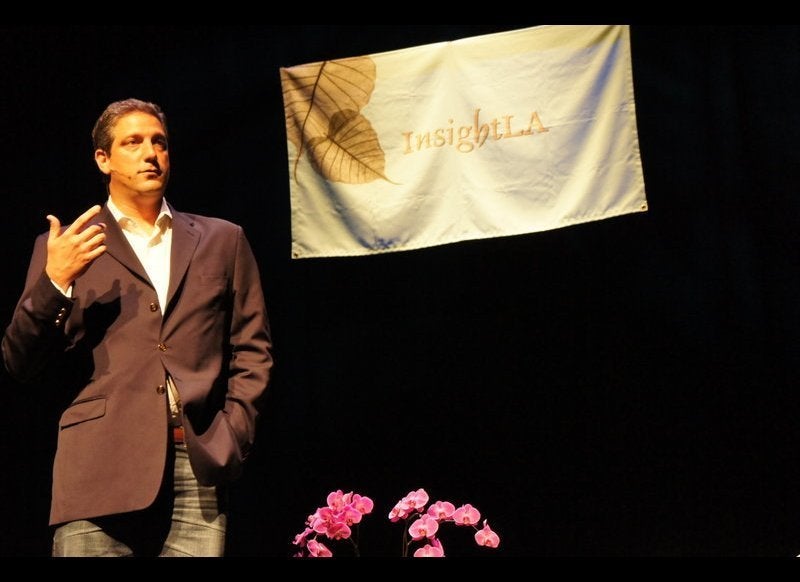 Congressman Tim Ryan On Mindfulness
Popular in the Community