Grandfather Tim Holmes captured photographs from the harrowing, three-hour ordeal that the family survived Jan. 4, according to the Guardian. The photos were released Jan. 9.
Scroll down to see Holmes' images.
NBC News reports that the family took to the cold water to shelter themselves from "tornadoes of fire" roaring through the town of Dunalley, Tasmania, which was destroyed in the blaze.
Holmes sent a text message to his daughter, Bonnie Walker, to let her know that her children, who range in age from 2 to 11, were safe and in the water.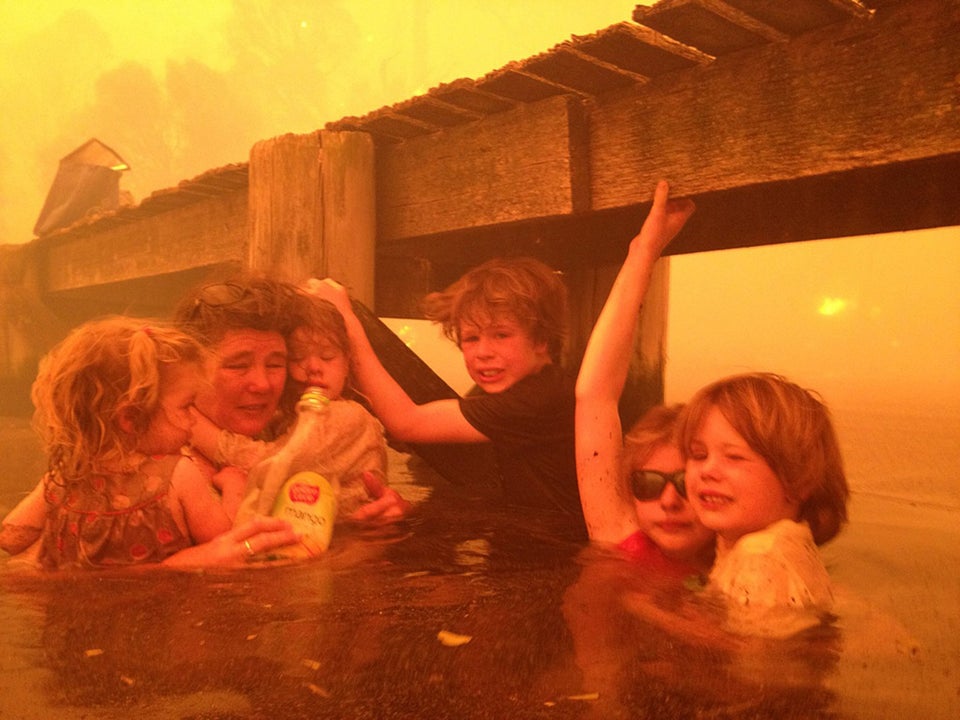 Tim And Tammy Holmes Save Grandkids From Australian Wildfires
Popular in the Community