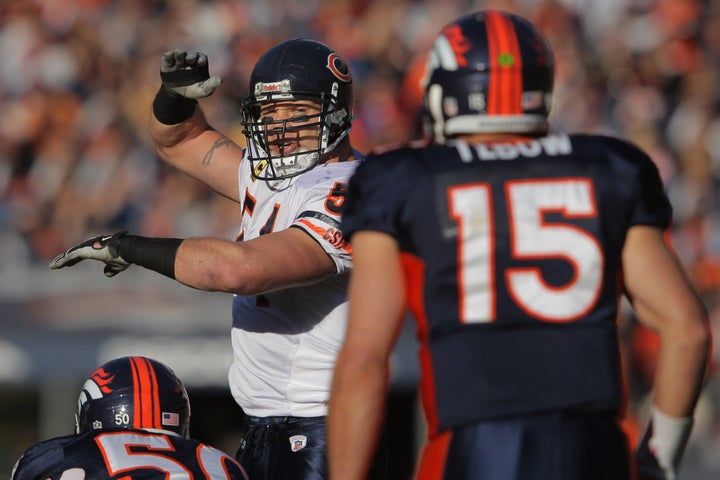 Even after having his team lose to the Denver Broncos on Sunday, all-pro linebacker Brian Urlacher still doesn't quite buy into the Tim Tebow hype, as indicated by this backhanded compliment he delivered to reporters after the game.
"He's a good running back," Urlacher said of Tebow, referring to the Denver quarterback's strength at running with the football, but also likely more so his weakness at throwing it.
Tebow responded to Urlacher's comments the best way he could by saying, "Coming from a really good player, that means a lot."
Urlacher wasn't the only Bear to get down on Tebow. Julius Peppers also chimed in after the game and told the Chicago Tribune, "We got to finish better. That's pretty much it. It wasn't anything special [Tebow] did."
Regardless of your thoughts of Tebow, as a result of the win on Sunday, the Broncos are now 8-5 and alone atop the standings in the AFC West. So don't expect the media to stop talking about him anytime soon.

Related
Popular in the Community