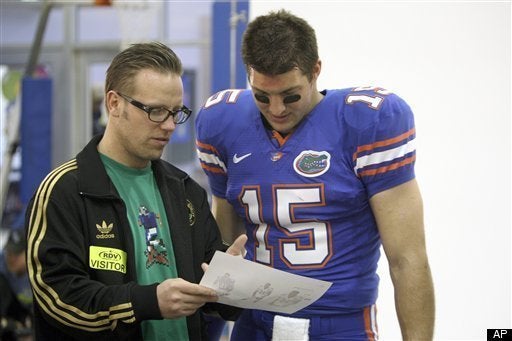 When audiences finally got to see the much-talked-about pro-life Superbowl ad featuring Heisman Trophy winner Tim Tebow in January, many were taken aback by its innocuousness. Tebow had been criticized by many for teaming with Colorado Springs-based religious organization Focus on the Family to spread a message that many expected to be overtly political and anti-abortion. Instead, the commercial featured Tebow's Mother Pam telling the story of Tim's birth, and didn't mentioned abortion even once.
Nevertheless, Tebow's work with Focus on the Family has made him a pariah to some would-be endorsement partners. Speaking to a crowd in Florida, Tebow said that that at least a few sponsors told Tebow he could not sell their products after making the Focus on the Family ad.
Tebow, however, told the crowd that making the ad was well worth whatever endorsements he may lose.
Focus on the family, a conservative Christian group that has been an important and sometimes divisive voice in political and cultural issues, has recently made an effort expand its audience beyond its right-wing base. Earlier this year, reports circulated that Focus on the Family's charismatic firebrand founder, James Dobson, had been forced out of the organization by a board of directors that wanted to shed Focus of Dobson's divisive image.
Tebow, who is expected to be drafted in this week's NFL draft, will nonetheless be one of the league's most marketable players when he joins an NFL team. The AP reported Monday that an independent marketing research tool called the Davie Brown index found Tebow to be "more appealing and more of a trendsetter than New England's Tom Brady, Minnesota's Brett Favre and Dallas' Tony Romo among others."