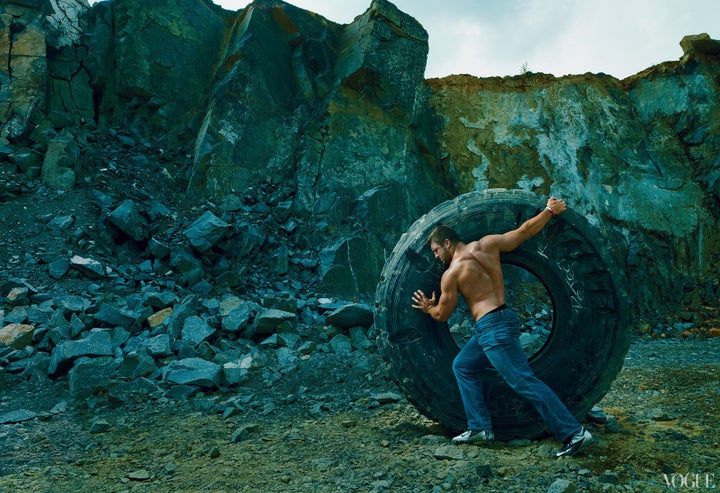 Tim Tebow usually keeps mum about his life, but during a recent interview with Vogue Tebow opened up about his ideal girlfriend and life as an NFL superstar.
Tebow sat down with Vogue senior features editor Taylor Antrim for a profile in the fashion magazine's October issue. Although it was the start of the season -- his first with the New York Jets -- he was willing to talk about more than just football.
However, in the interview, the quarterback maintained there is no Mrs. Tebow on the horizon, admitting that he is picky when it comes to women.
"I've been blessed to have an amazing mom and two amazing sisters—so they set a very high standard," he says. "Obviously looks play a big part. Being attracted to someone plays a big part, but there's also so much more than that for me. It's about finding someone sweet and kind—and that has a servant's heart. It's about finding a girl who likes me for me, and not because of what I do or who I am or the name."
Tebow also says he's becoming more acclimated to life in the limelight -- going to A-list parties, using a stylist -- but he insists it is all to bring attention to the Tim Tebow Foundation, which helps hospitals and orphanages in the U.S. and abroad.
"That's you guys, how much you love [him],'' Hartline told the Sun Sentinel of the media attention Tebow receives. "Everybody loves him, but the same people go with the Kardashians. I don't know what they did, either. They're on [magazine] covers everywhere. I mean, honestly. I know they're really good people, do a lot of charity work. I just don't know how they got started."
Only time will tell if this NFL player is made for a Super Bowl or for reality TV.
The October issue of Vogue magazine, featuring Tim Tebow, hits newsstands Sept. 25.
PHOTO: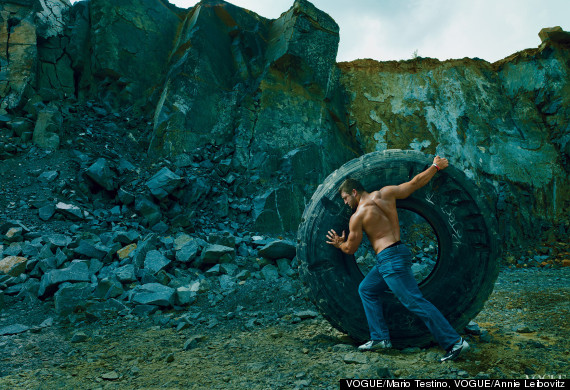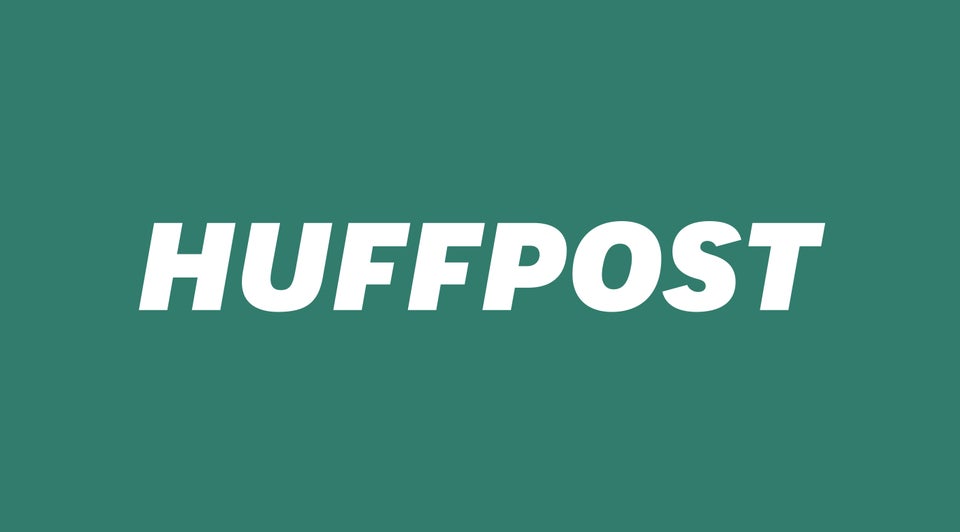 WATCH: Tim Tebow Highlights
Popular in the Community