 NFL golden boy Tim Tebow is the newest face of Jockey. But unlike David Beckham and those who came before him, Tebow isn't willing to drop his trousers to sell a few pairs of underwear.
"Some things are better when left to the imagination," Mo Moorman, public relations director for Jockey International, told me.
An underwear-clad Tebow was briefly displayed on the company's website, but has since been replaced with an image of the Denver Broncos player fully clothed. But even with his pants on, the quarterback has been a "lightning rod" for the brand, driving up sales, according to Chief Marketing Officer Dustin Cohn.
"It just shows you what direction the country is in," Skweez Couture founder and ex-"Real Housewives of New York" star Jill Zarin told me. "Because if you go back 20 years, we were more liberal and we had Marky Mark in his underwear in the middle of Times Square for Calvin Klein. And now you've got the other extreme of Tebow completely clothed -- he might as well wear a turtleneck. It just shows you the country is going to the right. I think it shows our country is becoming more conservative and I think he is representing that. When I launch my men's line, a hundred percent -- yes, the spokesperson will have to drop his pants."
Marketing expert Stephen Bender agrees: "If you're not going to show the product, then how is the campaign going to work? You are either selling underwear or you're not."
But Michael Kleinmann, editor-in-chief of The Underwear Expert, said it's the public's discomfort with a man in underwear that has kept Tebow zipped up.
"Tebow should have dropped his pants," Kleinmann told me. "I don't know why everyone is so scared of men in underwear. Choosing a guy that people can relate to -- a man's man -- is good, but even he walks around his house in his underwear... People just need to relax and stop being afraid."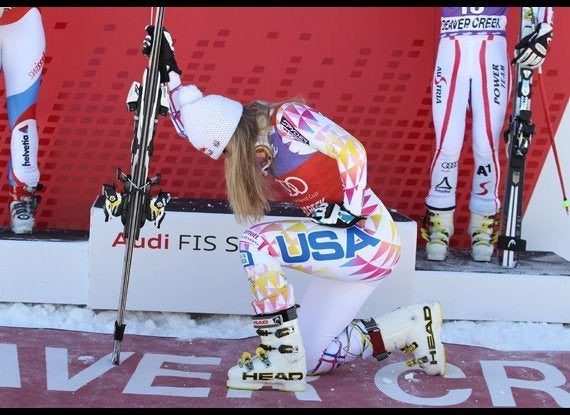 Athletes Tebowing
Popular in the Community