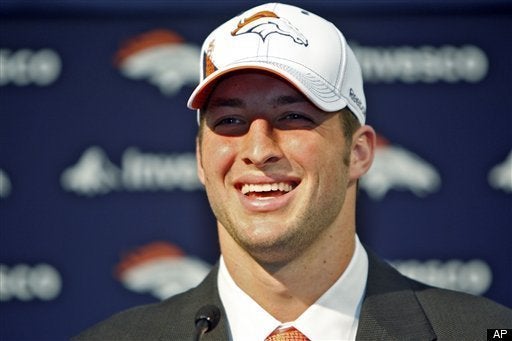 When the Broncos shocked the NFL by taking Tim Tebow in the first round of last month's NFL draft, the one certainty for Broncos fans was that the former Heisman Trophy winner would give the team its most marketable player since John Elway.
Thus far, Tebow has not disappointed. The former Florida Gator led the entire NFL in jersey sales for the month of April, and has landed deals with Nike and EA sports.
"I'm trying to work hard and not get my mind cluttered with all that," Tebow told the Memphis Commercial Appeal. "When it gets to the point when something needs to be presented to me, I see it. Right now, it's all ball for me."
Prior to being drafted, The Davie-Brown Index, an independent marketing research tool, found Tebow to be more appealing and more of a trendsetter than New England's Tom Brady, Minnesota's Brett Favre and Dallas' Tony Romo despite concerns over whether he can be a successful NFL quarterback.

Related
Popular in the Community