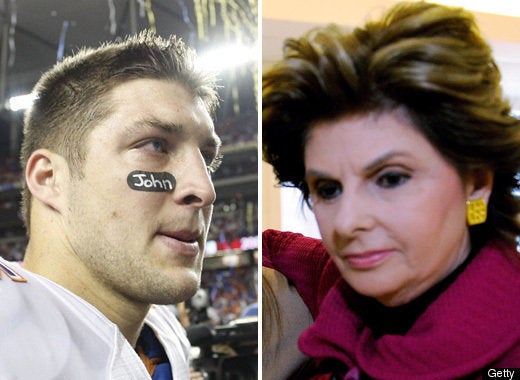 (UPDATE: Watch the commercials HERE.)
A commercial featuring Tim Tebow and his mother Pam that is likely to air during Super Bowl XLIV may be rife with inaccuracies, according to power lawyer Gloria Allred. (UPDATE: Statistics from the Philippines cast doubt on Allred's claim. Scroll down for more.)
The ad, which is expected to promote an anti-choice message, will be based on the theme "Celebrate Family, Celebrate Life." The Christian conservative group Focus on the Family has paid for the spot. James Dobson, the group's founder, has a history of inflammatory statements and once said that gay marriage will "destroy the earth."
Despite resistance from women's groups, the ad is expected to air during the Super Bowl. It is believed that the commercial will focus on Pam Tebow's 1987 pregnancy, during which time she fell ill in the Philippines. According to reports, doctors recommended that she abort the pregnancy, but she chose to go through with the birth of her son Tim.
Tebow grew up to be one of the most accomplished and celebrated stars in college football history, capturing two national championships and becoming the first sophomore to win the Heisman trophy.
Because abortion under any circumstance has been illegal in the Philippines since 1930 and is punishable by a six-year prison term, Allred says she finds it hard to believe that doctors would have recommended the procedure.
The attorney, who has represented a roster of famous clients, claims she will lodge a complaint with the FCC and FTC "if this ad airs and fails to disclose that abortions were illegal at the time Ms. Tebow made her choice," according to RadarOnline.
UPDATE: Reader MS sends a 2005 New York Times article that includes an estimate that 70% of unwanted pregnancies in the Philippines end with an abortion, a point which would considerably undermine Allred's contention.
Related
Popular in the Community