 After just one "date," all of Hollywood seems to be rooting for Taylor Swift and Denver Broncos quarterback Tim Tebow to become the next "It" couple.
In reality, it was just a casual dinner between the singer, 22, and the NFL star, 24 -- no budding romance just yet -- but imagine the names that could result from their potential relationship: "Swebow," "Twift" and "Swift-Bow," just to name a few.
Why should we be rooting for this pair to couple up? First, Swift is no longer caught up in John Mayer's wonderland, and that's reason alone to celebrate a new man in her life. Also, isn't it about time Tebow found a nice girl to settle down with, at least for the NFL off-season? Though he was spotted rubbing elbows with some of Hollywood's top stars at Vanity Fair's post-Oscars bash, Swift could easily be the object of his affection in no time.
Could a Swift-Tebow coupling work in reality? We went straight to some experts who discussed their compatibility on five major factors that can determine the success of a high-profile relationship.
Cooper Lawrence, radio personality and the author of "Been There, Done That, Kept the Jewelry," told The Huffington Post that in order for many famous people to enjoy long-lasting relationships, it's important for them to be be equal in Hollywood terms.
"Swift and Tebow both found untold amounts of fame at incredibly young ages," Lawrence said. "He was a national star as a high school player -- a number one recruit -- while she was a pop star at the age most girls are graduating high school. Despite all the young celebrities we now have, the level of fame they have both achieved really is unparalleled."
Since Swift has been in the business longer, she may actually be able to come to Tebow's rescue when it come to navigating the topsy-turvy celebrity world.
"I think she is better at negotiating the fame monster, and could be helpful to him in that regard," Lawrence said.
Personality According to Helen Fisher, Ph.D., author of "Why Him? Why Her?: How to Find and Keep Lasting Love" and the chief scientific advisor for Chemistry.com, the pair's personalities also complement each other.
"It's a very good match," Fisher said. "They are both builders. They both are likely to be calm and socially skilled."
Fisher observed that both Swift and Tebow are "modest, affable and civic-minded" and likely "have the same view of money.
Of course a person's looks shouldn't matter when it comes to compatibility, but we're talking Hollywood here. In Tinseltown, it's important to ensure your mate is as camera-friendly as you.
"While I don't think Taylor Swift is superficial by any means, she does know two things about good looking men," Lawrence said. "One is that she can get one, and two, they don't look too bad on your arm and thus are good for your overall image."
He added that should Swift and Tebow start dating, they have the potential of joining the ranks of some of Hollywood's most iconic couples.
"Being with Tebow brings to mind images of Tom Brady and Giselle or 'Brangelina,' where two incredible looking people have found each other," he said. "We can't stop looking at each one individually, so together it will almost be like looking into the sun."
It's no secret that Tebow is one of the more outspoken athletes when it comes to his Christian faith. Swift, while less vocal than her potential beau, also had a strong Christian upbringing, and their shared beliefs could help bring them together on a deeper level.
"A couple doesn't need to have the same background to be compatible, but they should share common values if they want a relationship to work," said Andrea Syrtash, relationship expert and author of "He's Just Not Your Type (And That's a Good Thing)." "Tebow and Swift were raised with Christian and strong family values. The fact that they are around the same age and both came into the public eye as teenagers also makes it more likely that they understand each other."
"A Sagittarius and a Leo make a great combo in love, but Tim's Venus squares Taylor's Mars, which means sexual heat," Stanger told us. "Taylor needs a lot of affection in relationships and Tim may just be the guy to do it. More importantly, this is a guy who won't stray from her and has the morals and values she's accustomed to. Let the magic begin!"
Tebow and Swift may not be an official couple yet, but they could soon join the ranks of these celebrity couples below: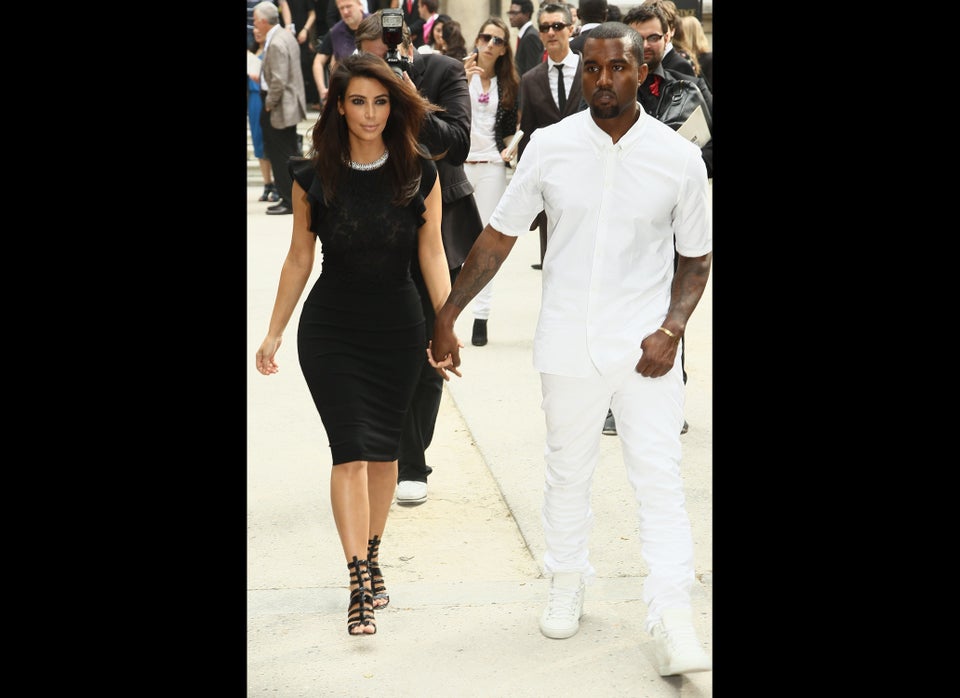 Celebrity Couples
Related
Popular in the Community