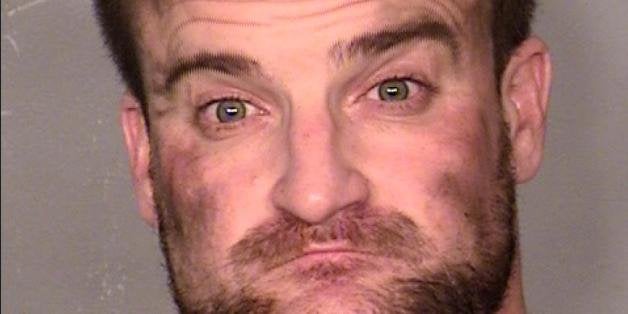 Tim Zickuhr, one of the drivers on History's reality TV show "Ice Road Truckers: Deadliest Roads," is accused of kidnapping, beating and threatening to kill a Las Vegas prostitute named Snow White, according to multiple media reports.
But she reportedly took out too much money.
Zickuhr allegedly went door to door looking for Cadeau, she said in her email. When he finally caught up to her, Zickuhr demanded $1,000, she said.
At various points during the ordeal that followed, Zickuhr allegedly beat her, tied her up with backpack straps, poured cold water over her from a mop bucket, locked her in a closet and forced her to jump from a second-floor window and onto a carport, according to a police report cited by multiple media outlets.
She told the Daily News that she gave him $300. When she couldn't pay the rest, he demanded the number of someone who could. That's when Cadeau, who had been a "citizen source" for police, gave him the number of a cop who had told her to call if she was ever in trouble, the Las Vegas Sun reports.
Then, he put Cadeau on the line.
"Help me, he's going to kill me," she reportedly said.
Police say that when arrested, Zickuhr "immediately admitted that he made a mistake," adding that he had planned to put an ad for her on Craigslist and force her to have sex for money for his benefit, according to the Sun.
Cadeau suffered injuries to her face and arms as well as cuts on her wrist where she had been tied up.
In a promotional video for "Ice Road Truckers: Deadliest Roads," Zickuhr described himself as "an adrenaline junkie" and said "the action is the juice for me."
He also called himself an "outlaw," something that could soon be true in a very literal sense as he faces charges of kidnapping, extortion and coercion.
His next court appearance is scheduled for May 6.

REAL LIFE. REAL NEWS. REAL VOICES.
Help us tell more of the stories that matter from voices that too often remain unheard.
BEFORE YOU GO
PHOTO GALLERY
Unforgettable Mug Shots