CHILLICOTHE, Ohio -- Another woman has turned up dead in this small city, leaving residents on edge as authorities try to determine if the slaying is linked to the recent deaths and disappearances of several other area women.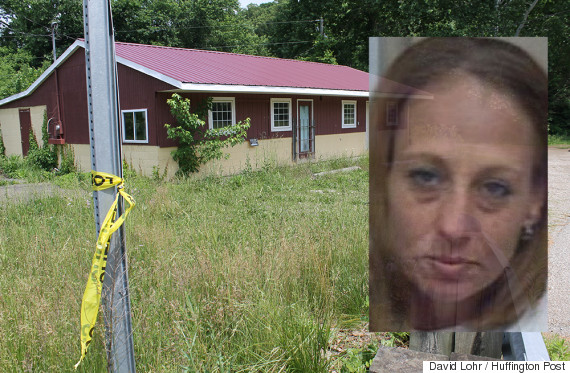 "I don't think this is a coincidence that they all knew each other," Jamil Burgin told The Huffington Post. "They need to find out what's going on and they need to end it."
Burgin's ex-girlfriend, 38-year-old Timberly Claytor, was found dead just before noon Friday, alongside a vacant building off Trego Creek Road in Massieville. The small town is located about five miles south of Chillicothe.
CROSS AT THE CRIME SCENE (Story Continues Below)

Burgin said that he went to see Claytor's family on Sunday, and they told him she "was last seen getting into a car with a fellow at 3:30 Thursday morning."
According to Burgin, Claytor knew Charlotte Trego, Wanda Lemons and Tiffany Sayre -- three area women who have disappeared in the past year.
Each of those women, according to police, were involved in the same social circles.
"There is somebody out there that is killing these girls, and it needs to stop," Sayre's aunt, Samantha Sayre, told HuffPost. "They are tearing families apart."
MISSING WOMEN: (Story Continues Below)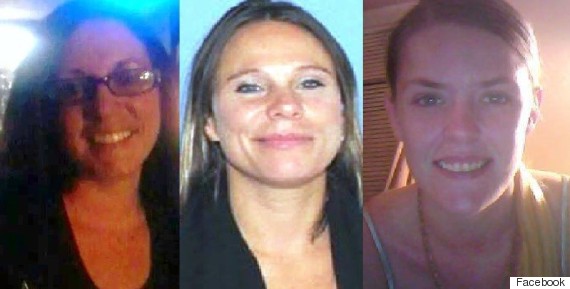 Claytor's body was discovered when a woman spotted a pair of sandals on the side of Trego Creek Road. The woman told WBNS-TV that she stopped to investigate and saw Claytor "laying down face first on the ground, and her arms were underneath of her."
The Ross County Sheriff's Office did not return multiple requests for comment.
Mike Ratliff, chief investigator for the Ross County Coroner's Office, said in an email that initial autopsy findings indicate Claytor died as a result of multiple gunshot wounds.
"It will be several weeks before [a] full report will be available," Ratliff said.
TIMBERLY CLAYTOR: (Story Continues Below)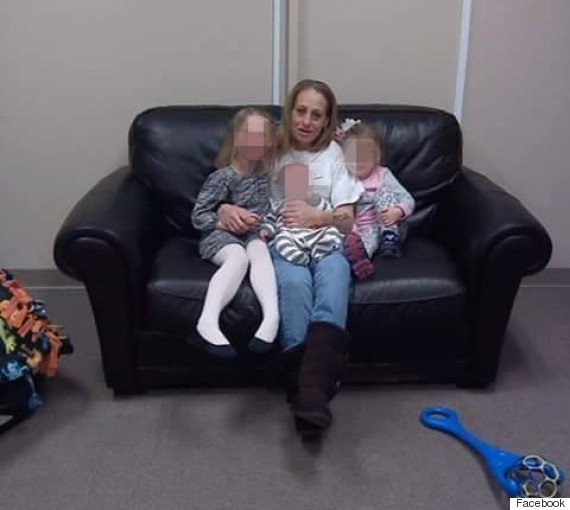 According to Burgin, Claytor had been fighting a heroin addiction.
"She had her struggles, just like the other women," he said. "They had their struggles with drugs and other issues."
Trego, a 27-year-old mother of two, was last seen by her family on May 3, 2014.
"I knew right away something was wrong because it's not like Charlotte not to get in touch with me at all," Trego's mother, Yvonne Boggs, told HuffPost.
On Nov. 3, 2014 -- six months to the day that Trego was last seen, Lemons, 37, disappeared in Chillicothe.
Authorities have yet to find any trace of the missing mother of five.
DIANA LEMONS HOLDING A PHOTO OF HER DAUGHTER: (Story Continues Below)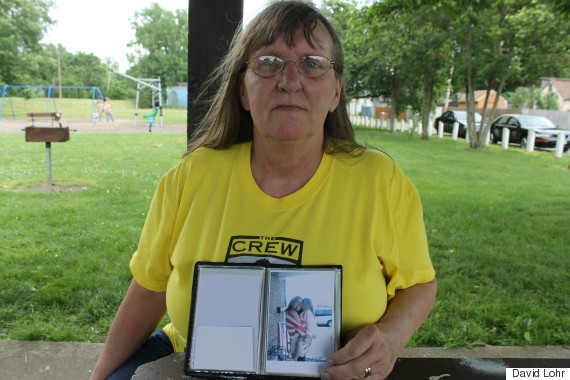 Lemons' mother, Diana Lemons, told HuffPost she was notified by local media Friday that a body was found along Trego Creek Road. The notification came before authorities made a positive identification.
"It upsets me that the media had to call me and tell me about the body," she said. "Nobody from the police department bothered to contact me, and that is really upsetting. They know my daughter is missing. They have my number. There is no excuse."
It was around midnight on May 11, some six months after Lemons' disappearance, that 26-year-old Tiffany Sayre disappeared in Chillicothe, after meeting someone at the Chillicothe Inn.
"It's unbelievable that she just vanished without a trace," said Samantha Sayre. "It's just not making any sense."
Family members told HuffPost they not only suspect each of the missing women cases in Chillicothe are linked, but they also believe other cases, including the May 2014 death of 30-year-old Tameka Lynch and the December 2014 death of 20-year-old Shasta Himelrick, could be connected.
TAMEKA LYNCH'S MOTHER AND BROTHER: (Story Continues Below)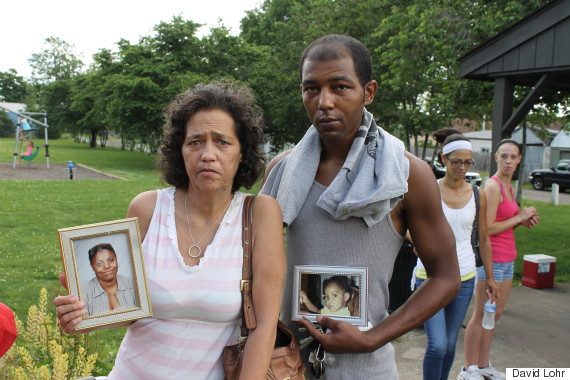 "We need help," Lynch's mother, Angela Robinson, told HuffPost. "These girls are disappearing and turning up dead and we can't get any answers."
Robinson and other members of the women's families participated in a community march held in Chillicothe on Saturday morning. Officers from the Chillicothe Police Department and the city mayor, Jack Everson, joined the march as well.
"I think that there's a lot that we can't talk about right now because we are following leads and discerning who is suspect," Everson told HuffPost. "People in Chillicothe have pretty much had it with the disappearing women and the heroin problem, and we're going to step up that game and get some answers for the families of these women."
CHILLICOTHE MARCHING FOR ANSWERS: (Story Continues Below)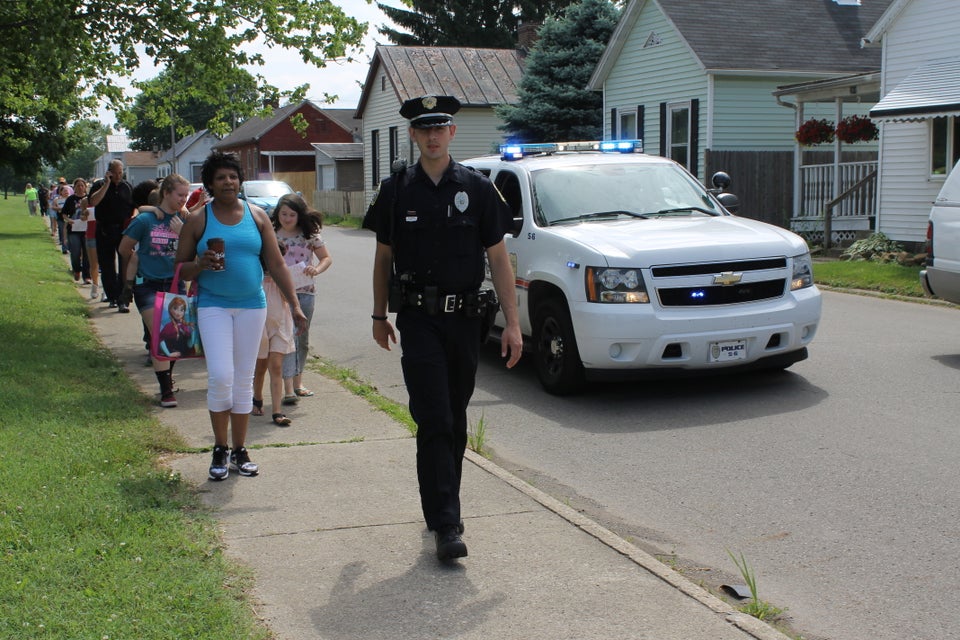 March For Answers
Local community members also say they want answers, adding that they are afraid to step outside at night.
"We don't know who's going to be next," Anita Campbell told HuffPost.
Campbell, who described herself as a "concerned mother and grandmother," marched alongside the missing women's families on Saturday.
"I'm here for the community, and we're afraid," Campbell said. "We believe that somebody is doing all this, and we're afraid it's going to get worse before it gets better."
Like Us On Facebook |

Follow Us On Twitter |

Contact The Author
Related
Before You Go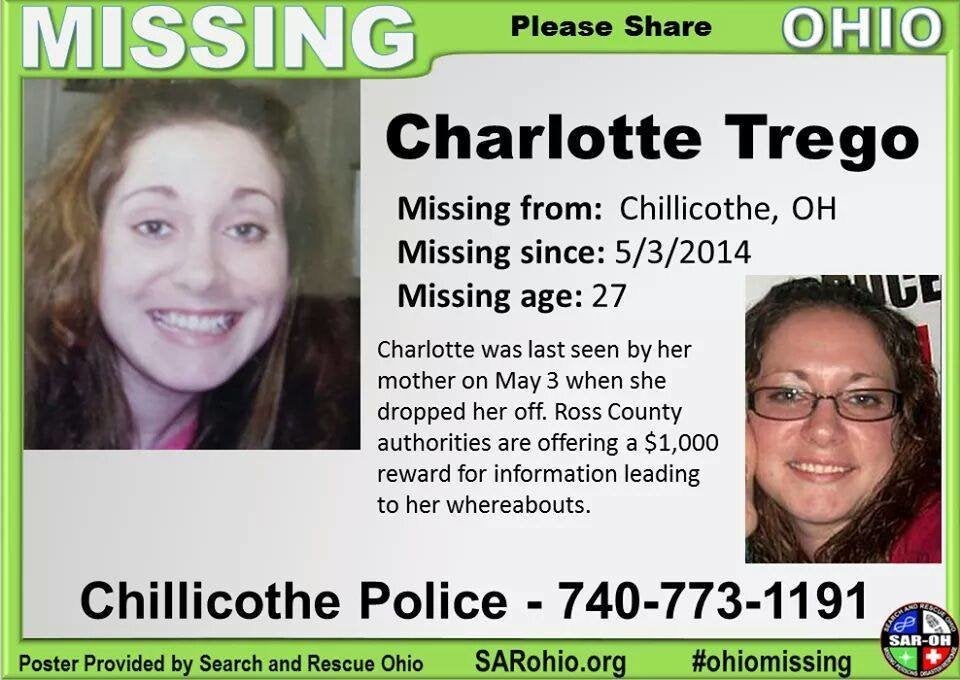 Missing Chillicothe Women
Popular in the Community