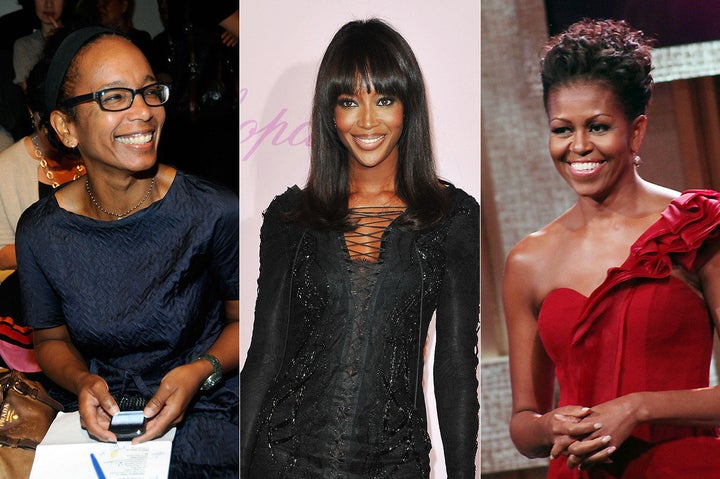 Each year TIME magazine rolls out their highly anticipated list of the year's top influencers, but before they feed our curiosity with that group of individuals the publication has released an extensive dossier of fashions biggest names.
Broken down into the categories of Designers/Brands, Models, Muses, Photographers and Editors/Stylists--the list includes everyone from Coco Chanel to photographer Richard Avedon.
No-brainers like the FLOTUS Michelle Obama, Pulitzer Prize-winning journalist Robin Givhan, Josephine Baker, Micheal Jackson and supermodels Iman, Naomi Campbell and Beverly Johnson were also highlighted.
However, we have to agree with our ladies over at Huff Post Style that the list is definitely lacking some diversity and that fashion aficionado Andre Leon Talley and model-cum-mogul Tyra Banks are just two of the major fashion players who were robbed from a spot on the rooster.
We also noticed that there were no black designers/brands mentioned, which is a bit shocking since legendary designer Stephen Burrows seems like an obvious shoe-in after helping to put American fashion on the map (even child actors-turned-fashion designers Mary Kate and Ashley Olsen made the cut).
And what's a list of iconic fashion muses without the original diva Diana Ross? Without the supremely stylish songstress' influence we may have never known just how dazzling Beyonce has become. With that said, there are also plenty of major designers (like Givenchy's Riccardo Tisci) who have looked to Queen Bey for fashion inspiration. So perhaps she should have been included as well, no?
Check out some of the fierce and fabulous folks that made the cut in the slideshow below--and the entire list HERE. Are there any fashion stars you think got jipped?
Calling all HuffPost superfans!
Sign up for membership to become a founding member and help shape HuffPost's next chapter