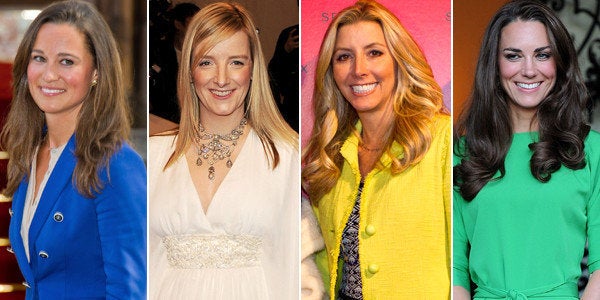 A fabulous foursome of stylish ladies, though, DID make the cut, and we're loving that celebrities penned two of the entries on them.
Sarah Jessica Parker writes the entry on Sarah Burton, writing that the designer who filled Alexander McQueen's shoes at his eponymous label "did the undoable... a royal wedding dress that could never live up to the impossible dream. But it did."
And Katie Couric wrote about Sara Blakeley, the founder of Spanx (and one of our personal heroes). Couric 'fesses to wearing Spanx herself -- and notes that Blakeley started her now billion-dollar business with just $5,000.
Finally, a pair of sisters whom you may have heard of made the cut. Catherine and Pippa Middleton entered the list as a unit, and TIME seems to have lumped them together as one and the same when it comes to both fashion and... body type? As TIME's Europe editor Catherine Mayer raves:
"The Middletons have become avatars of aspiration. Other women aim to dress like them, to emulate their easy athleticism and their more problematic slenderness."
Take a look back at the Top 11 Fashion Moments of 2011: