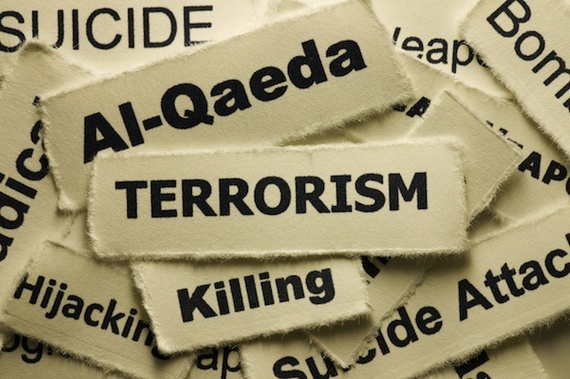 22nd March. An ordinary day in the calendar for most people in Europe, at once transformed into the very symbol of fear and pain. As 56,000 passengers assembled at the Brussels International Airport on yet another seemingly ordinary day, little did they know that their busy life schedules were about to be wrecked forever by the horror that followed. So many people, from so many different spheres of human life, with so many places to go, at once reduced to screams and agony as two bombs went off one after another at the crowded departure hall just preceding the security checkpoint. A tragedy indeed. Then, just an hour later, yet another explosion occurred at the Maelbeek Metro Station, about 30 miles away from the airport. More wails, more bursts of painful agony, more innocent lives destroyed by the blood-soaked hands of terrorism. Did it accomplish anything except striking terror in the hearts of innocent men, women and children? Certainly not. But then again, that's all the terrorists wanted. The Islamic State has since claimed responsibility for this unnecessary act of violence. Killed, yes they have. But do they even possess the strength to return to all those people the lives they lost on the fateful day?
This Sunday, over a week after the horrifying attack, the Brussels International Airport opened partially with high-profile security procedures. Employees hugged each other in respite as the first plane went off without incident. Soon enough, more people accumulated. The airport was abustle once again. But will it be enough?
Perhaps it won't be enough. Perhaps it never was. Perhaps that's why the terrorist attack went forward with such ease. It has been reported that authorities at the Brussels Airport were already warned of several security shortcomings weeks before the attack by Israeli security personnel. According to Israel's Transportation Minister Yisrael Katz, Belgians were too busy "eating chocolate and enjoying life" to pay any attention to the brewing wave of Islamist terrorism happening under its nose. While this is hardly the time for Israel to go on the offensive against an oppressed nation, it has certainly worked hard to establish itself in a position to criticize a country on airport security. Having been in the war zones for far too long, Israel has developed an airport security system that is one to boast about, though a democracy in Europe would certainly find such a system difficult imitate.
At the famous Ben Gurion Airport in Tel Aviv, Israel has adapted a series of stringent entry procedures to filter out any terrorist activity miles away from the departure hall. All vehicles that wish to enter must pass through preliminary security, where armed officers search the vehicles and examine the passengers for any malevolent intentions. Plain clothed officers and surveillance cameras flood the entire region, monitoring the activity of every single person on board. Weight sensors, trunk x-ray and undercarriage scans are used to examine every vehicle, while traditional metal detectors are used to scan every person and every luggage. Focusing on the human factor in terrorist attacks, Israel creates a network of security systems that is bound to capture even the slightest human error made by a terrorist on the move. Further, advanced machinery is available to armed guards to combat any threat upon detection.
While the security may certainly make the airport a safe haven, it also has a number of downsides which prevent most European countries from recreating it. The system is largely unsuitable for huge airports, where there will be delays and blockages around every corner throughout the elaborate security check. Further, Israeli security is highly dependent on racial profiling, something which is a serious no-no in any democratic nation.
Israel has certainly learned from the wave of terrorist attacks the flooded it in the 80s. Its airport security system today is the gold standard for any other nation. However, whether Brussels can and should apply similar security checks to safeguard its passengers is dependent on a simple factor: whether the country is prepared to make considerable compromises to its lifestyle and freedom in the name of national security in this war against terrorism. Perhaps one attack won't be enough for realization to dawn. It never has been. But truly, Belgium needs to start thinking on how to safeguard the interests of its own citizens, especially if it continues to play such an important role in anti-terrorist activity.
Calling all HuffPost superfans!
Sign up for membership to become a founding member and help shape HuffPost's next chapter