"Powerful Pantsuit Lady Crushes Hapless Men With Her Heel," may as well have been the headline of Time's latest cover story on Hillary Clinton's will-she-or-won't-she presidential run. At least, that's the impression one would get by glancing at the image.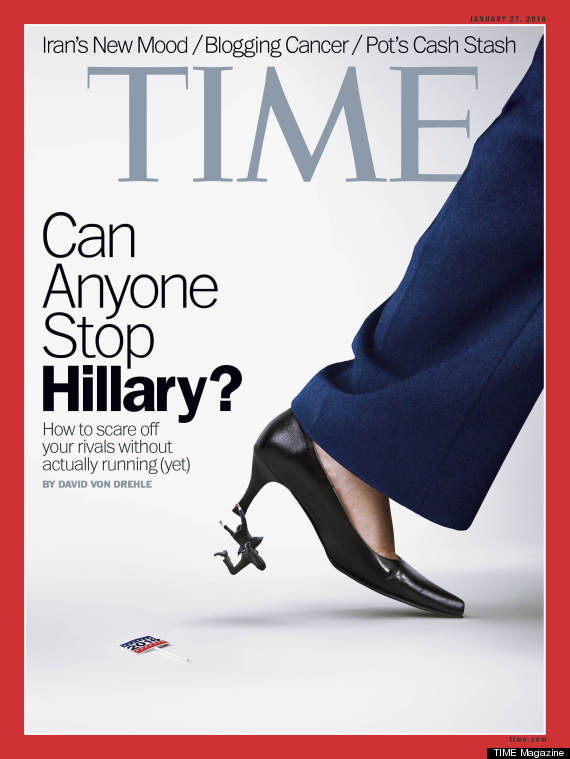 Isn't there any way to discuss female power without resorting to stiletto metaphors and flailing, helpless dudes? For the love of all things good, can't we be a little more imaginative next time we try to represent a powerful woman? Let's leave the man-crushing, kitten heels behind. If we don't, it's going to be a very long road to 2016.
Plus, there are endless amounts of awesome Hillary Clinton photos. Here are three that could have easily been paired with the headline "Can Anyone Stop Hillary?"...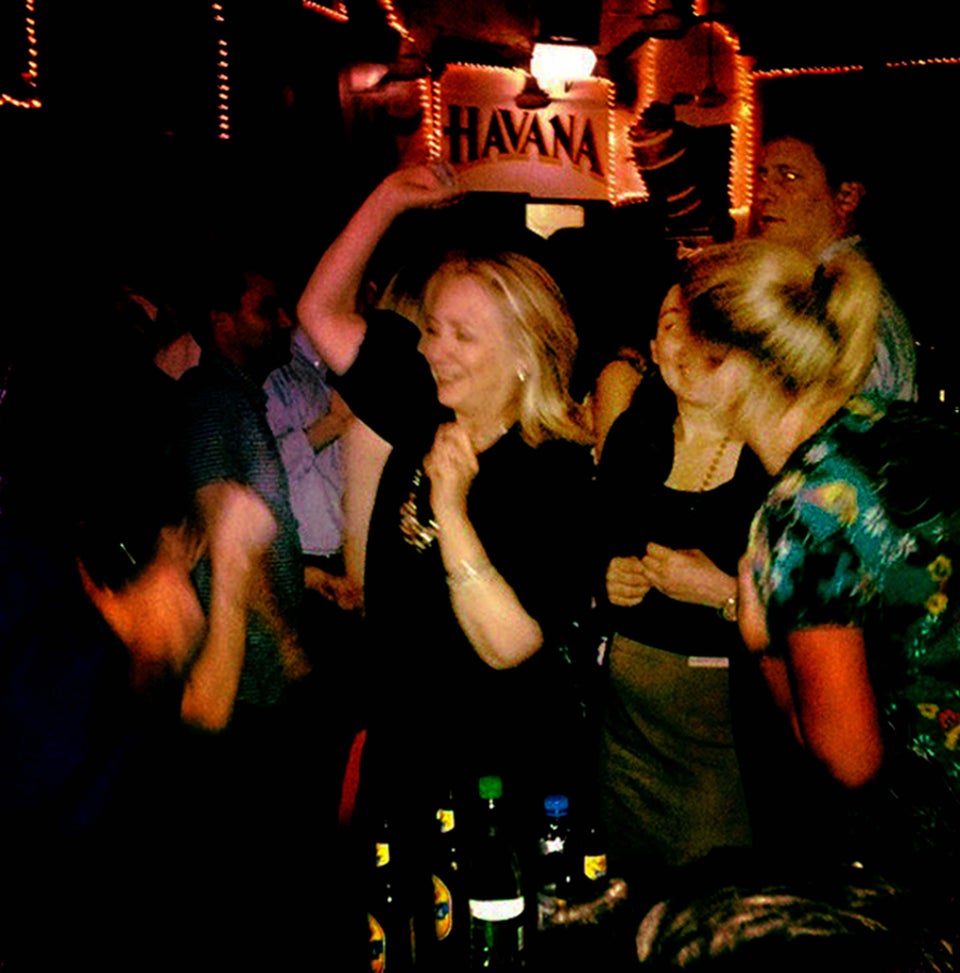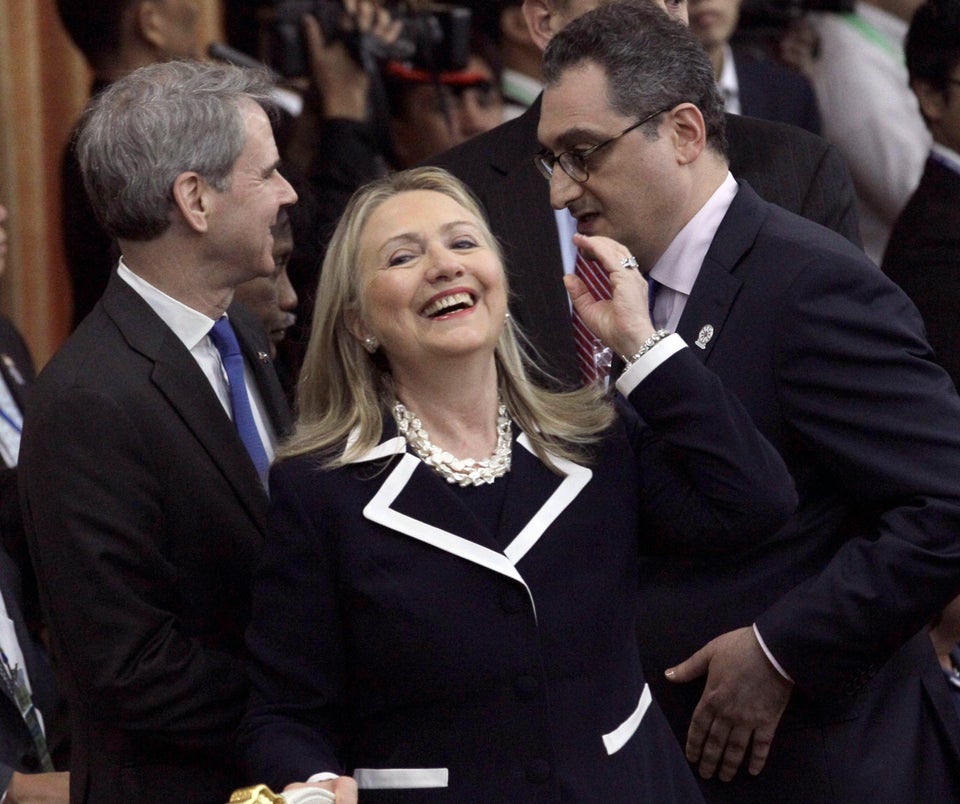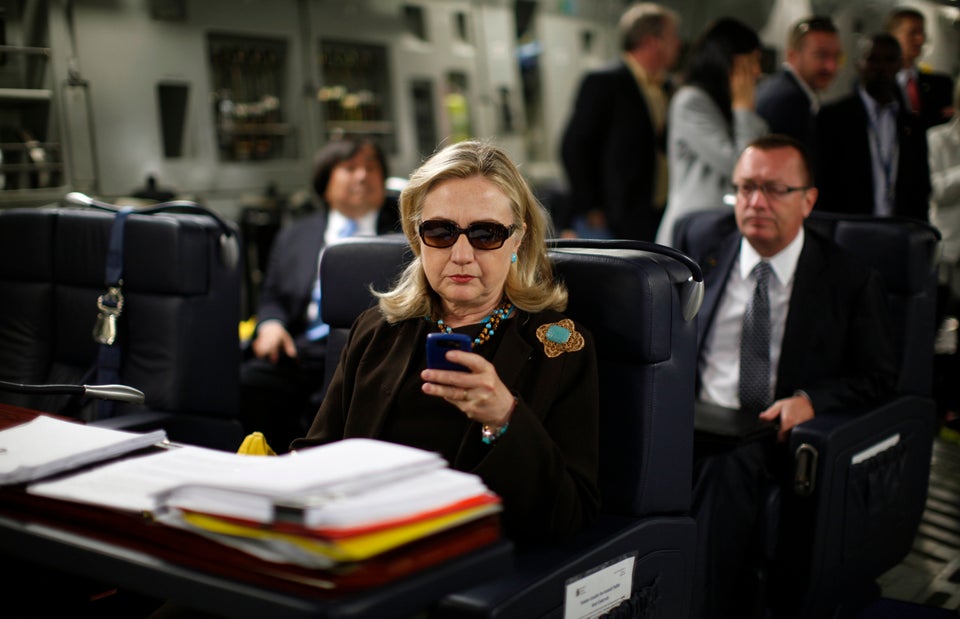 Popular in the Community