Two and a half years ago, I was lying in a bathtub a few nights before my wedding, crying because I felt bad about my body. That night, I made a choice to embrace my body exactly as it was. I decided not to allow my feelings about my body, which had led me to believe that I wasn't enough for the life of my dreams, prevent me from enjoying my wedding day.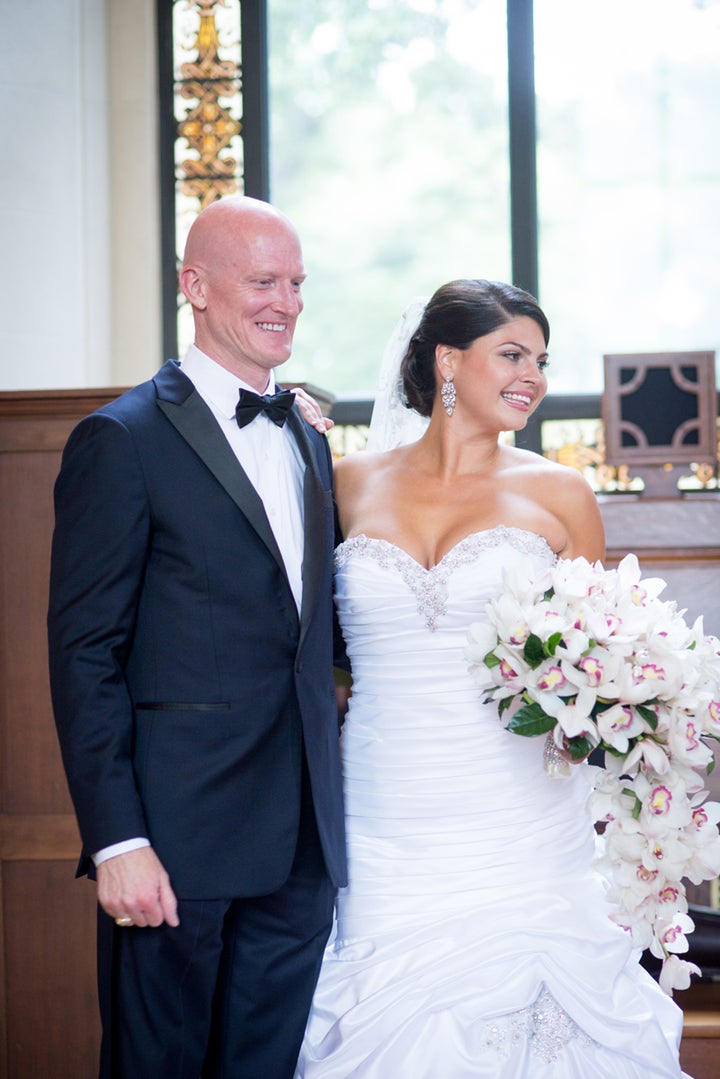 That moment was a turning point for me. It not only defined my experience as a bride, but subsequently permeated every area of my life. Less than three months after my bathtub moment, I had signed with New York modeling agency TRUE Model Management, and my whole life had begun to transform.
In less than two years, that transformation led me from the life of a chubby, grouchy communications consultant to that of a plus size model and body positivity advocate, working with clients around the world and writing for major publications. I made significant changes in my life so that I could start to become the woman I had always wanted to be and live at full amplitude.
In some ways, my journey is unique. And yet, I know that many others struggle with feeling the way I did, like they are not able to be the women that they want to be in their lives--and more specifically, their careers. But how do you know if your life requires a complete overhaul, like mine did, or if you just need to mix things up a bit to get to where you want to be?
1. Time for a Change? (Litmus Test, courtesy of Marie Forleo)
Marie Forleo is a "multi-passionate entrepreneur" who has created her own socially conscious digital empire that touches millions. She provides training for online entrepreneurs through her B-School offering, an 8-week online business course that teaches modern entrepreneurs everything they need to grow a profitable online empire of their own.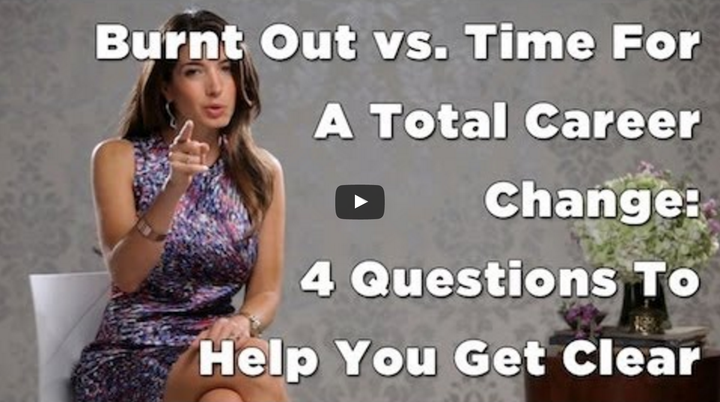 Marie drops knowledge for business and life through her weekly online show Marie TV. In her "Burnt Out v. Time for a Change" episode, she addresses the question of how to distinguish between experiencing the need to transition your career and overall burnout. This episode provides great resources for those grappling with the question of whether or not to make a transition in their work life!
"You have to trust that small voice inside of you that's calling out to create something new, to reinvent yourself, to move on to your next chapter," says Marie. "If you're clear it's time to move on, you have to do it."
If you come out the other side of Marie's process having decided that it's time to move on, so that you can evolve into the woman that you want to be, then you have to decide what that will look like for you. Whether you've decided to dramatically alter the course of your career or not, rebooting some of your daily habits can definitely make you feel happier and more productive.
2. Overhaul Your Habits
Not everyone will find that the solution to living at full amplitude requires a complete career transformation. Gretchen Rubin, author of Better Than Before, The Happiness Project and Happier at Home, has written volumes on the results of her own experiments in the pursuit of happiness and good habits.
Eat more healthfully
Exercise regularly
Save, spend, and earn wisely
Rest, relax, and enjoy
Stop procrastinating, make consistent progress
Simplify, clear, and organize
Engage more deeply—with other people, with God, with yourself, with the world
"The same habit might satisfy different needs for different people. For one person, yoga might be a form of exercise (#2), for someone else, a way to find mental rest (#4); for someone else, a spiritual practice (#7). And people value different habits. For one person, organized files might be a crucial tool for creativity; another person finds inspiration in random juxtapositions," says Gretchen, of experimenting with habits until you find the right mix for your personality type.
Read Gretchen's full take on The Essential 7 and learn more about her on her website.
Whether you're contemplating a major career change or not, implementing these changes to your habits could leave you much closer to feeling like the woman you want to be!
3. Discover Your Strengths
For me, after my bathtub moment, I knew in my gut that I wanted to move away from a conventional 9-to-5 job. I had lived a very structured life, attending a Service Academy and becoming a Naval Officer, and then becoming a consultant in a very rigid, conservative environment.
I wanted to be able to show up in my work life as fully myself, drawing upon my strengths as much as possible. I call this state of being "living at full amplitude."
I had several different skill sets I wanted to leverage: modeling, consulting, and writing / content creation. So I took a page from the Marie Forleo playbook, and decided to allow myself to become a multi-passionate entrepreneur, with several different income streams making up my overall business.
This was a big lesson for me. At the outset, I saw the transition into modeling as very black-and-white. I thought I could only be one thing or the other, and not a little bit of several things. But the longer I've been at this, the more I encounter other multi-passionate entrepreneur types, out there drawing on all of their strengths to succeed in business.
Whether you're a freelancer or a W2 employee in only one job, finding the right balance between multiple interests and skill sets is part of the overall equation to finding happiness at work. Marie Forleo suggests Now, Discover Your Strengths by Marcus Buckingham as a way to figure out what your strongest skill sets are. Once you begin to find ways to spend more time doing the things that you're naturally good at than not, you can find more overall happiness in your career.
Giving myself space to pursue an unconventional path led me to become a freelancer, leveraging all of my various and (seemingly) disparate talents, passions, and skills to generate income.
4. Be your own #LadyBoss (from Gwynnie Bee CEO Christine Hunsicker)
There are many women who dream of starting their own business. For some, like me, that might mean freelancing, but for others, there is a specific product or business that they dream of starting up.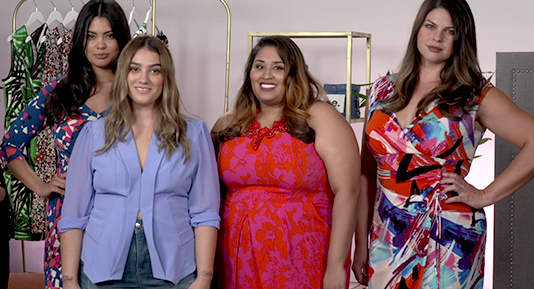 Women-owned businesses are continuing to thrive in today's marketplace. 31% of all privately-held firms are woman-owned, according to the National Association of Women Business Owners. These businesses generate $1.4 trillion in revenue and employ nearly 7.9 million people.
In the plus size fashion world, I've had the opportunity to brush up against many such businesses and their leaders! Gwynnie Bee is a favorite client of mine, and recently I had the chance to work with them on the "Head-to-Toe" styling video series, with fashion legends like Kelly Cutrone, Sasha Charnin-Morrison, and Nile Cmylo.
Gwynnie Bee is a well-known plus size fashion start-up, touted for starting a "retail revolution" for plus size customers. Gwynnie Bee CEO Christine Hunsicker is a serial start-up success (she served as COO of both Drop.io and and Right Media, both of which were scaled and sold to Facebook and Yahoo, respectively). She is also #ladyboss #goals status when it comes to how she conducts herself in her work life. Recently, I got the chance to ask her a few questions about her experience as the female CEO of a thriving start-up.
"Make sure you know your risk profile - you need to be willing to fight through obstacles, even when you doubt yourself," Christine advises any woman who is considering starting a business of her own.
She also cautions prospective entrepreneurs to be prepared to make (and recover from) many mistakes.
"I've had 1,000 'head smack' moments. They never stop. My goal is to a) not make the same mistake twice, and b) be thoughtful enough to understand the impact of a bad call before it happens (basically, always assess risk of being wrong)."
Christine is ultimately a woman who is about helping other women succeed in plus size fashion, and providing plus size customers the best possible options.
"If you're looking to launch into the plus size fashion market, come talk to us. The more the merrier. And, the customer deserves as much diversity as possible," she says.
5. Protect Your Vision at All Costs (from plus size designer Lisa Aviva)
My client and friend Lisa Aviva is another #ladyboss in the plus size fashion world who has successfully made her entrepreneurial dreams a reality! She is the Creative Director and Designer behind her namesake line, which is now available for A/W 2016.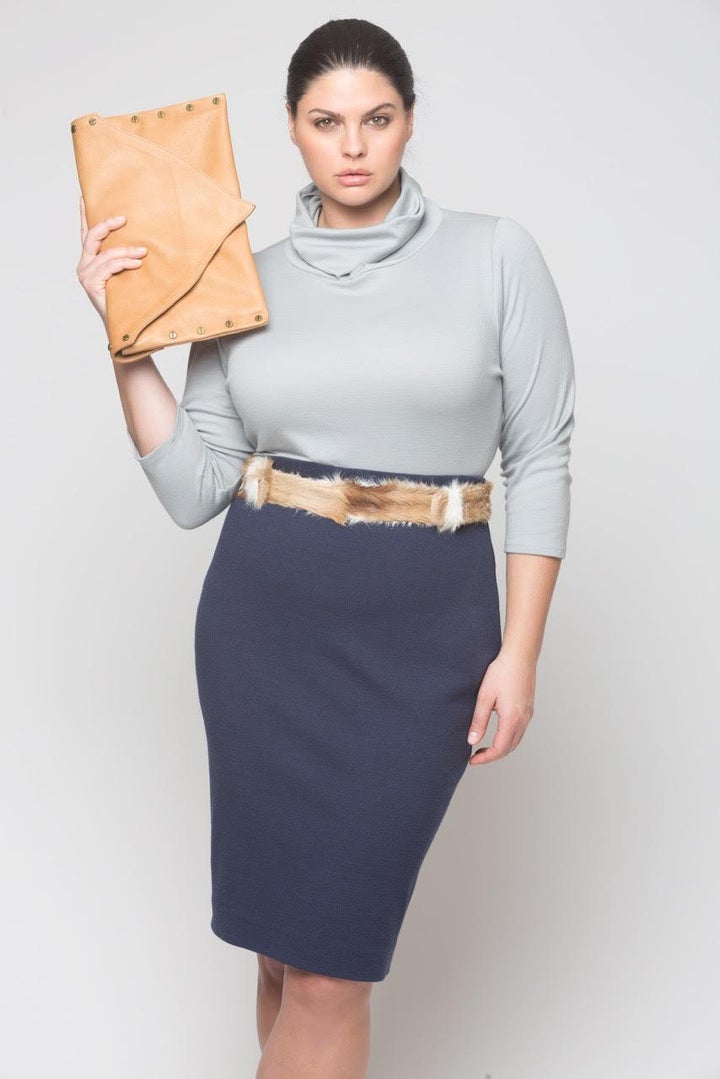 Lisa has learned that protecting your vision is tantamount to success as a business owner.
"When you create something really special, sometimes people you work with want to claim ownership of it. I attribute that desire to the excitement around a new project and I encourage the incredibly talented people I work with, from my patternmaker to my photographer, to take ownership of their contributions, to be proud. However, I am responsible for leading the team and I work hard to balance a collaborative environment with a strong sense of direction. I am very clear on what works and what doesn't work for me," says Lisa.
Lisa has an unwavering vision for what she wants to deliver to plus size women.
"I am clear on my aesthetic. As a trained Fine Artist and a plus size woman, I have a very strong sense of what works and what doesn't. I will at times take risks, but cautiously," she says.
Lisa is also a proponent of collaboration with other talented craftsmen (and women).
"When I am gifted the opportunity to work with true masters of their craft - the result is something extraordinarily beautiful. Collaborating is much more stimulating than operating in a vacuum," says Lisa.
Lisa is passionate about seeing the plus size market better serve women. And she encourages women to take a leap and get involved in the plus size fashion marketplace!
"There are so many segments of the market where there is real need. Find your market and study your craft. Show the world that all women deserve to be taken seriously. We are real women, with real lives and we deserve fashion," says Lisa.
Lisa encourages women who are feeling pulled to make a career transition to go for it.
"If you feel in your heart, that you must do this - do it. I believe in leading with the heart and then figuring out the logistics," she says.
What are the indispensable things that entrepreneurs must possess in order to be successful?
"Entrepreneurship takes passion. It takes resilience. It requires getting out of bed, even when you don't know what lies ahead," says Lisa.
No matter what you do today, you have the ability to create the life of your dreams. There is an abundance of opportunity in emerging markets, like the plus size fashion industry, but ultimately transforming your career isn't about pursuing the "fashionable" choice. It's about taking intentional steps towards becoming the woman that you want to be, so that you can live at full amplitude--with nothing holding you back from fully giving of all of your strengths in a way that makes the world a better place.
Related
Popular in the Community