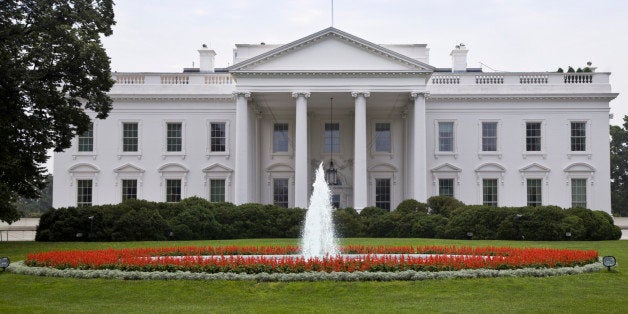 Pundits and talking heads got it wrong debating a possible challenge by Senator Elizabeth Warren to Hillary Clinton for the upcoming Democratic presidential nomination. It's not about Clinton versus Warren, but rather Clinton plus Warren for a "Ladies First" ticket in 2016. Democrats should encourage these formidable females to become a two-headed hammer that finally shatters Washington's glass ceiling. And they must avoid a demeaning, debilitating catfight at all costs.
Hillary Clinton follows in the footsteps of Eleanor Roosevelt, who used her platform as First Lady to expand her political base. When she declared, "Women's rights are human rights" at a United Nations conference, Clinton echoed Eleanor Roosevelt, who later served as a diplomat and chair of the UN Human Rights Commission. Trailblazers like Shirley Chisholm, America's first black Congresswoman who sought the 1972 Democratic presidential nomination, and Geraldine Ferraro, vice presidential candidate in 1984, also helped pave the way for today's contenders.
Despite grumbling from some liberals, Hillary Clinton now has the résumé, global gravitas, war chest, and battle scars to stake her claim at the top. It's not that there aren't other credible contenders to get the Democratic nod, but no other candidate can match Clinton on name recognition, grit, and organizing power. Her ability to draw on a previous stint in the White House with a guy who has seen that role from both sides now also has its advantages.
By contrast, Elizabeth Warren offers fresh energy and formidable firepower. Her focus on the burden posed by over $1 trillion in outstanding student loans illuminated an impediment to household formation that a vital economy needs. Senator Warren's push for financial sector reforms and a minimum wage hike have also endeared her to working men and women.
"I just hate this typecasting of her as this sort of far-left Massachusetts liberal" said former FDIC Chair (and Republican) Sheila Bair. In fact Elizabeth Warren's effectiveness in saving taxpayers an estimated $1 billion as Chair of the Congressional Stimulus Oversight Committee could brighten even a Tea Party supporter's heart. Senator Warren has proven she's great at rallying the base, firing up college campuses, unions, middle class voters, and those still struggling six years into this recovery. Democrats cannot win unless all these groups turn out to vote, and Warren is their Pied Piper.
Finally, Elizabeth Warren raised over $40 million from around the country for her 2012 Senate campaign, and delivered the goods while stumping for Democrats during mid-term elections. When paired with the well-oiled Ready for Hillary machine, these dames can dial up the dollars in droves. That's critical in the wake of the Citizens United court case, particularly when the Koch brothers have pledged nearly $900 million to support Republican candidates in 2016 campaigns. For those cynical of candidates that attract serious funds, remember -- don't hate the playa, hate the game.
Of course two white Baby Boomer grandmothers from the Northeast offer neither the geographic nor demographic distribution deemed necessary when crafting presidential tickets. Yet a closer look reveals a distinctly complementary pairing. Hillary Clinton, the veteran power player, has built a commanding lead early, projecting competence and a cool, methodical approach. Elizabeth Warren, spurned early on by Washington's power brokers, has embraced her role as an outsider, with a passionate style that has made her an internet sensation.
They also may accomplish more together than either would individually. Hillary Clinton could temper some of Elizabeth Warren's more populist rhetoric, while Senator Warren should keep up the drive for reform. But a Clinton-Warren ticket would represent more than the sum of their positions. It combines two powerful candidates in a groundbreaking manner that demonstrates a confident, forward-looking America.

Democrats must move swiftly to get behind Hillary Clinton and address gaps with their base supporters. Let the GOP's contenders exhaust themselves in a costly cock fight. With rising concerns about income inequality, immigration, climate change, and a Supreme Court threatening precedents set decades ago, have the guts to play your strongest hand. In 2016, that means putting the "Ladies First".
Related
Popular in the Community