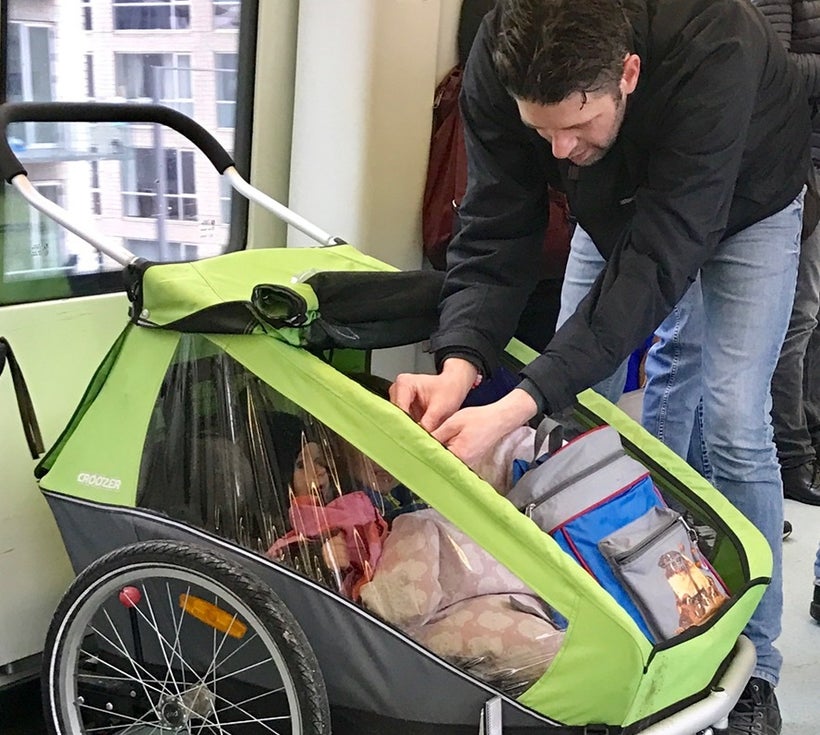 Nordic dads enjoy more time off work to take care of their kids than men anywhere else in the world. I jumped at the chance and developed a close relationship with my child, so I'm delighted that young parents no longer face the uncomfortable dilemma of choosing between family and career. Parental leave is an integral part of our social infrastructure in the Nordic Region.
Although we have long served as an inspiration to the rest of the world on gender equality and consistently top the global rankings, demand for Nordic solutions has never been greater than it is now. What we are witnessing is nothing short of a Nordic Gender Effect.
One reason for the interest is that other nations are studying their options because gender equality is a necessity to reach the sustainability goals in the UN's 2030 Agenda. Another is the attacks on women's rights and freedoms in some parts of the world, where the women's movement needs support from countries that do protect human rights.
The five Nordic prime ministers realise that the time is right to share our experiences of building gender equality into our social structures – and our solutions to global challenges – with the rest of the world.
The Nordic nations have earmarked money to respond to this global demand over the next three years. The Nordic Gender Effect is part of a more wide-ranging initiative, called Nordic Solutions to Global Challenges, which will be launched this spring.
For us, gender equality has never just been a question of rights – it was the smart thing to do as we built our welfare states.
We have a social infrastructure that supports work-life balance, universal free education, paid parental leave and subsidised care schemes for children and the elderly.
On returning to work after parental leave, mums and dads continue their studies or careers, secure in the knowledge that their child is in good hands at the day-care facility.
All of this means that both genders have almost identical employment levels, and companies enjoy full access to the very best of a well-educated and diverse talent pool, which in turn helps make the Region one of the most innovative and prosperous in the world.
Of course, this infrastructure comes at a cost, and it still hasn't completely eradicated inequality. Women are still underrepresented in management positions, the wage gap persists and the labour market remains gender-segregated. But there has been a lasting positive impact on our economies – a Nordic Gender Effect.
The five Nordic ministers for gender equality found out that the prime ministers' timing is spot on when they turned up for a panel discussion on the opening day of the recent UN Session of the Commission on the Status of Women (CSW) in New York. The room was jam-packed.
During their visit, the ministers also met the Executive Director of UN Women, Phumzile Mlambo-Ngcuka, who stressed that the Nordic countries have a vital role to play in showing the rest of the world that global gender equality is a realistic goal.
"There's no time like the present – and nobody in a better position than the Nordics – to prove that it's possible," she said.
"It's my dream that before 2030 we can have several countries that will achieve gender equality. No pressure!"
It wasn't a throwaway remark– it was a call to arms and a reminder to us to keep working on our social infrastructure.
REAL LIFE. REAL NEWS. REAL VOICES.
Help us tell more of the stories that matter from voices that too often remain unheard.
This post was published on the now-closed HuffPost Contributor platform. Contributors control their own work and posted freely to our site. If you need to flag this entry as abusive,
send us an email
.