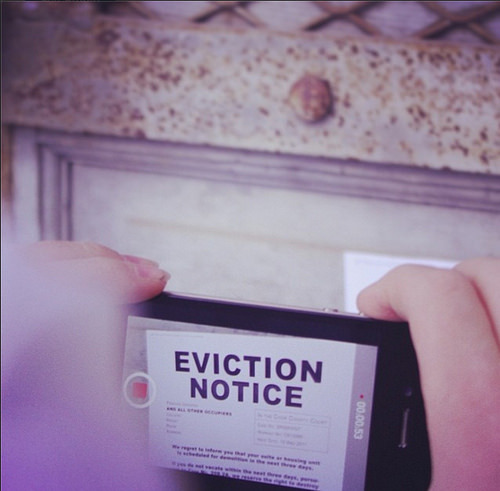 Photo by Aazam Yaqoob
Nowhere is the gap between rich and poor as stark as in New York City Housing Court. Almost all landlords are represented by an attorney, and as high as 90 percent of residential tenants lack counsel. Routinely tenants are not advised of their rights and regularly give up apartments that stabilize their lives, and the lives of their children.
At the same time, a recent report indicates that last year 42,000 children slept in the New York City shelter system, including one in 17 black children. The costs of eviction and homelessness are profound and far reaching, from disruption in school attendance, to job loss and associated issues.
There is a tool to combat the problem of eviction and foreclosure -- it's being represented by an attorney. This week the New York City Council, under Speaker Melissa Mark-Viverito, introduced a bill to provide a lawyer for tenants and homeowners facing eviction or foreclosure who earn up to 125 percent of the poverty line. Already a majority of Council Members support the bill, and for good reason: it makes economic sense.
Specifically, a recent study authored by the Boston Bar Association estimates that for every dollar spent on civil legal aid to represent individuals in housing court the government would save $2.69 in other services, including emergency shelter, health care, foster care and law enforcement. Additional reports estimate the savings to be even greater, as much as a $6 savings for every $1 spent on civil legal services.
The New York City Bar Association has come out in support of this legislation, and favors raising the cap to 200 percent of federal poverty (or only $47,700 for a family of four).
The New York City Independent Budget Office estimates the cost of expanding a right to counsel for tenants and homeowners at up to 125 percent of federal poverty would cost between $100 and $200 million. This is a very worthwhile use of public resources. As booming a real estate market as New York City is, there are great incentives for landlords to aggressively (and often illegally) force out poor tenants. This causes neighborhood and family disruption, and costs the city in expensive services, like shelters.
A right to counsel is a good thing for court staff who would need to spend less time explaining the process to pro se litigants. It's even good for landlords since agreements made by parties in court who are both represented by counsel are rarely overturned. Ensuring unrepresented vulnerable tenants and homeowners have counsel doesn't harm landlords -- it just makes sure that all parties receive equal justice under the law.
We know from Plato that virtue is not the right of the stronger. A right to counsel for residential tenants and homeowners ensures the rule of law is applied equitably to rich and poor. Plus it has the added benefit of making economic sense. It's the right thing to do.
Calling all HuffPost superfans!
Sign up for membership to become a founding member and help shape HuffPost's next chapter